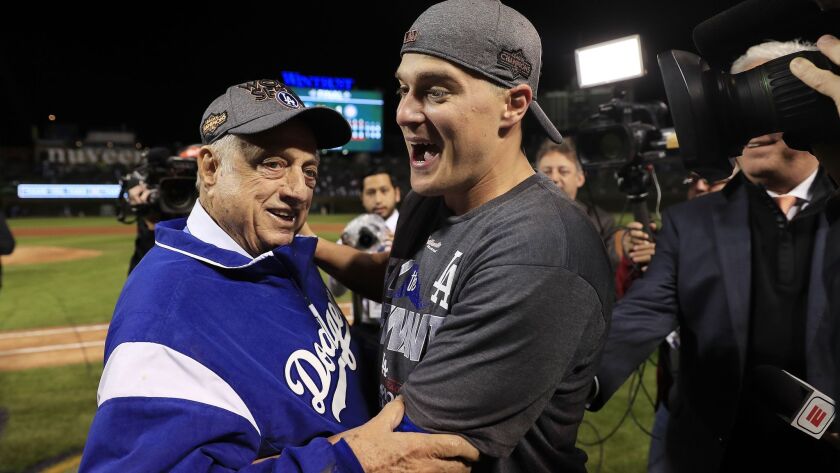 Enrique Hernandez put the Dodgers' offense on his back Thursday and said, "Let me carry you for a night." Turns out he's been doing the same thing for his homeland.
In the wake of the destruction Hurricane Maria wreaked upon Puerto Rico, Hernandez and his fiancee set up an online fundraising platform last month.
"Words can't describe how devastated we feel by the destruction that Maria has caused to our people and our home of Puerto Rico," they wrote.
Hernandez established a goal of raising $100,000 to help his fellow Puerto Ricans in need of food, shelter and other necessities. The fund steadily grew over the ensuing weeks.
On Thursday, he took the field for Game 5 of the National League Championship Series after writing "Pray 4 PR" on his cap. With his mother watching back home on a television powered by a generator, he hit three home runs to carry the Dodgers into their first World Series in 1988.
The donations mounted with each home run. Hernandez topped his fundraising goal as Thursday turned into Friday, with close to half the total of $112,000 — as of Friday afternoon — generated in the previous 24 hours.
"I did all this for the people back home," Hernandez told The Times after the game. "I guess you could say this is what triggered me to have a game like this."
Follow Bill Shaikin on Twitter @BillShaikin
---