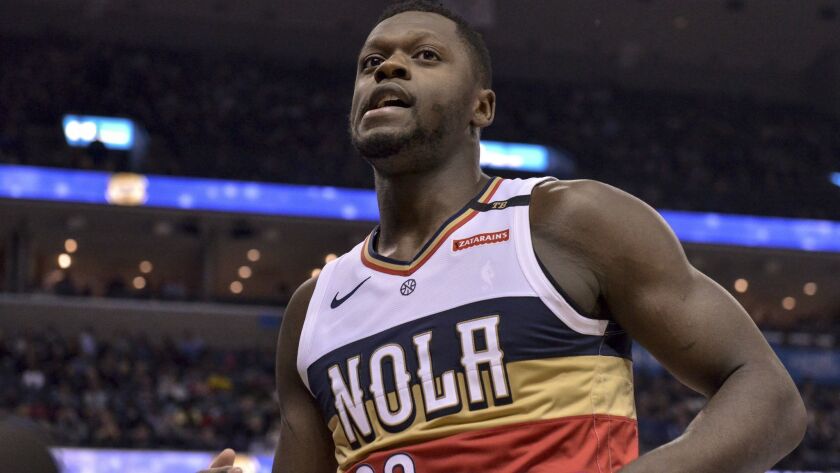 Dan Woike asked NBA players to tell us about the best game in their basketball career. This week: Julius Randle.
Feb. 27, 2010
Texas Assn. of Private and Parochial Schools State Championship
Prestonwood Christian 50, Addison Trinity Christian 45
17 points, 6 rebounds
Before Julius Randle became one of the most highly recruited high school players in the country, he was a freshman building his reputation, averaging a double-double on the Prestonwood Christian varsity team. But the production was one thing; having the necessary confidence was another. A big game in the state championship ignited Randle's rise through the basketball ranks, taking him to the NBA, where he's found a place as a skilled, high-intensity offensive threat for the New Orleans Pelicans.
Sign up for our daily sports newsletter »
"I felt like when I really turned a corner and had a belief in myself happened in my freshman year in the state championship game. We were down and I kind of took over. As a freshman, I just stepped into a leadership role in that game, and we ended up coming back and winning. And then we ended up winning three out of four state championships. For me, that was a turning point and, probably, my best game. I'm not even sure where. But thinking of state championships, that's a good trigger for me. That was a great feeling. From there on, that summer and AAU, I just had the most confidence. From there, I just took off, especially mentally .… I just took off. I really didn't want to lose that game, that championship."
Twitter: @DanWoikeSports
---