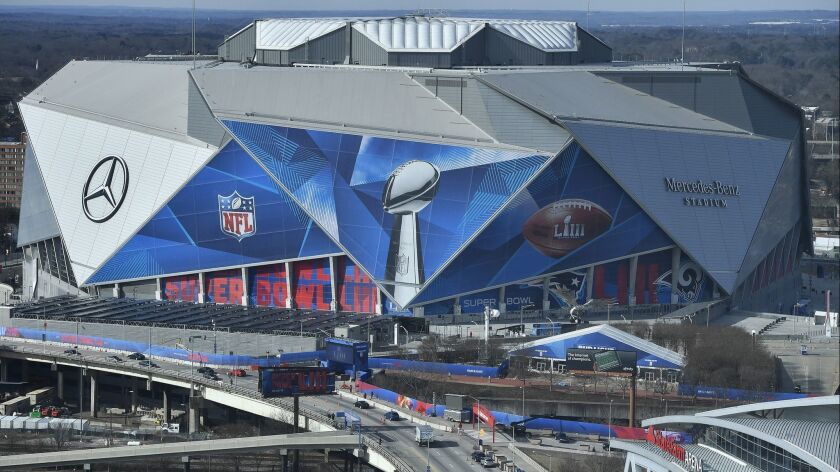 This week, the "Arrive Early, Leave Late" podcast goes behind the scenes at Super Bowl LIII with the Los Angeles Times reporters who will be covering Sunday's game between the Rams and the New England Patriots.
Arash Markazi grew up dreaming of working for the Los Angeles Times and now he's here as a columnist and sports enterprise reporter. His first assignment — Super Bowl week in Atlanta. He talks about his new job, offers his take on the events and parties surrounding the game and reveals exactly where he plans to be within Mercedes-Benz Stadium while the game is taking place.
Markazi | Super Bowl is the main attraction but opening night has become a can't-miss sideshow »
The Times launched "Arrive Early, Leave Late" in October to take listeners closer to the action of L.A.'s home teams. Hosted by Beto Durán and featuring The Times' award-winning reporters and columnists, the podcast combines in-depth interviews, the best moments from the games and a look inside the front offices.
Subscribe to "Arrive Early, Leave Late" on iTunes »
---