What to watch in international soccer this weekend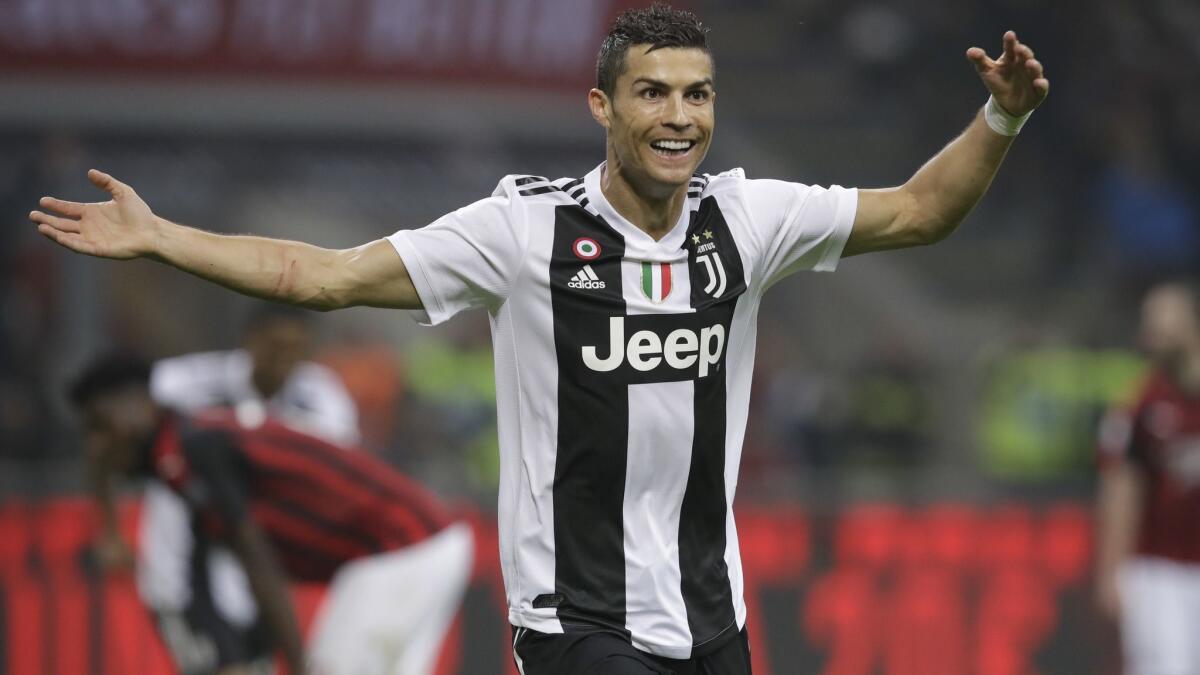 Unbeaten Manchester City needs another win Saturday to keep Liverpool at bay in the English Premier League, undefeated Juventus can extend its comfort zone atop Italy's Serie A with a win over surging Inter Milan and Argentine powers River Plate and Boca Juniors finally meet in the delayed Copa Libertadores final in the top televised games from Europe this weekend.
Serie A: Juventus hasn't lost a Serie A game since Cristiano Ronaldo joined the club over the summer. But then it hasn't faced Inter Milan yet. Ronaldo will get his first look at the Milaneses on Friday when Italy's third-place team, which has lost just one of its last 10 leagues, comes to Turin. (ESPN2, ESPN Deportes, 11:30 a.m. PST). Ronaldo is tied for the league lead with 10 goals in 14 games and is tied for second in assists with five, giving him a hand in almost half of Juventus' 31 scores. Mauro Icardi tops Inter with eight goals in 11 appearances.
EPL: A number of compelling clashes take place Saturday in the Premier League, beginning in the wee hours Pacific time when unbeaten Liverpool, which needed a miracle goal deep in stoppage time to win last weekend's Merseyside Derby, travels to Dorset to meet surprising Bournemouth. (NBCSN, 4:30 a.m. PST). Might want to record that one. In a match that kicks off at a more reasonable time, Arsenal, unbeaten in is last 20 matches in all competitions and boasting the league's top scorer in Pierre-Emerick Aubameyang (10 goals in 15 games), plays host to Huddersfield (CNBC, 7 a.m. PST). Then undefeated Manchester City travels to London to meet struggling Chelsea, which has lost two of its last three league matches but remains unbeaten at Stamford Bridge (9:30 a.m. PST ). A Liverpool win and a Manchester City loss would scramble the table, sending the Reds to the top.
Copa Libertadores: The second leg of South America's top club championship will be played in Spain (Telemundo, 11 a.m. PST) after the Nov. 24 match, originally scheduled for Estadio Monumental in Buenos Aires, was called off after several Boca players sustained injuries when River Plate fans attacked the team bus. The first leg ended in a 2-2 tie.
kevin.baxter@latimes.com | Twitter: @kbaxter11