World Cup: Netherlands success could take players out of this world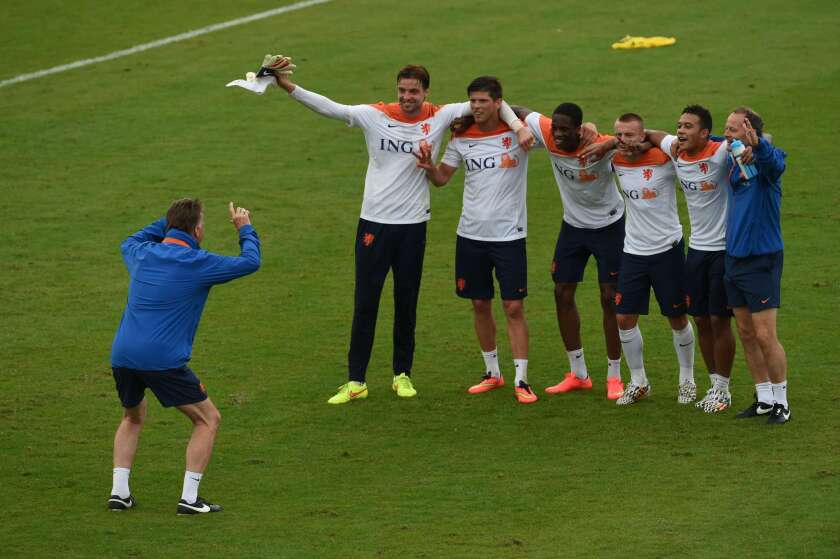 Should they bring the World Cup home to the Netherlands, the Dutch players are in for a treat -- at least those with an adventurous spirit.
An aerospace engineering company that plans to offer commercial flights into space beginning next year has offered players on an eventual championship team free rides. The price tag for the rest of us is $95,000.
Space Expedition Corp. might have to make good on the promise. The Netherlands have come three times as runner-up, including 2010, and it has landed in the quarterfinals against Costa Rica, the least imposing team still kicking.
The latest odds list the Dutch as the fourth favorite, at odds of 9 to 2, to win the Cup.
Before accepting the invitation, players might have to check the fine print in their team contracts. Athletes are commonly forbidden from high-risk activities such as skiing and motorcycling, though it is doubtful that any team executives had the foresight to address space odysseys.
---
All about the beautiful game
Go inside the L.A. pro soccer scene and beyond in Kevin Baxter's weekly newsletter.
You may occasionally receive promotional content from the Los Angeles Times.