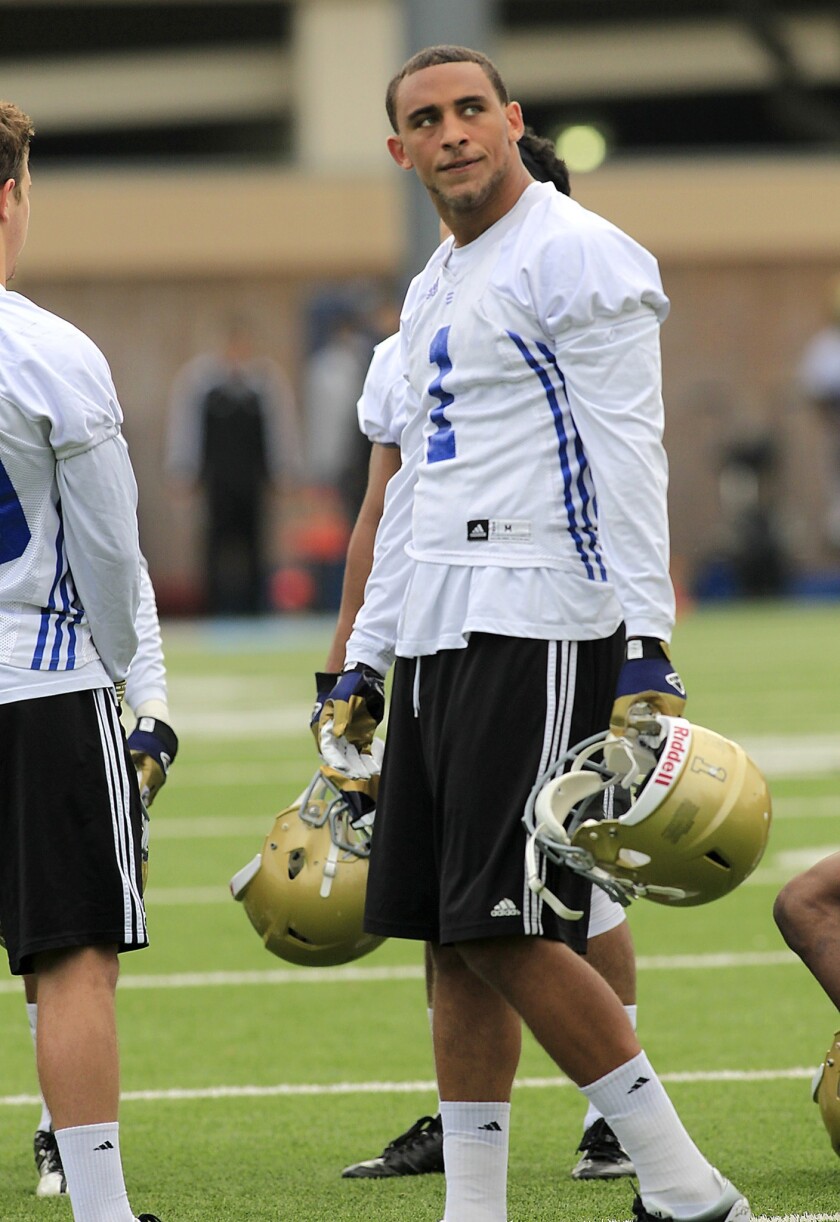 UCLA safety Dietrich Riley will be unable to continue his football career because of lingering problems with neck and shoulder injuries.
Riley, who would have been a junior, was unable to get final medical clearance, and his loss thins out an area already lacking in experience. The Bruins lost all four starters from their secondary of last season.
Riley was considered one of the top safeties in the nation as a senior at La Canada St. Francis High. He was the subject of a recruiting tug-of-war between UCLA and USC.
His college career was derailed in 2011 when he collided with California running back Isi Sofele. Riley required surgery to fuse two vertebrae. He missed the 2012 season and was limited during spring practice in April.
The defensive backfield is the biggest concern for the Bruins heading into the season. Sophomore safety Randall Goforth is the only returning player in the secondary who started a game last season.
Ishmael Adams and Fabian Moreau played as freshmen in 2012, though Adams missed much of the season after shoulder surgery. Junior cornerback Anthony Jefferson and senior safety Brandon Sermons have game experience.
A promising incoming freshman class includes defensive backs Tyler Foreman, Tahaan Goodman, Johnny Johnson and Priest Willis.
ALSO:
Settlement with ex-wife ends Dwyane Wade divorce drama
Darrell Green, Art Monk urge Redskins to consider name change
Aaron Rodgers' wallet should be lighter after Ryan Braun suspension
---