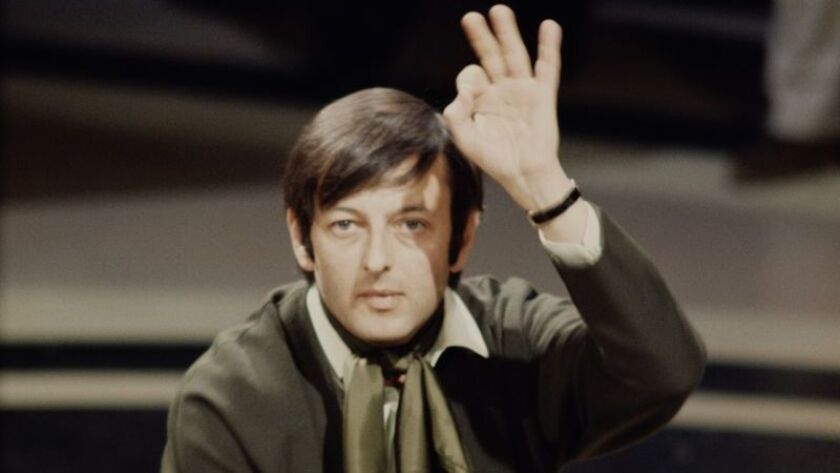 The weekend is upon us! I'm Carolina A. Miranda, staff writer at the Los Angeles Times, with your essential arts news:
A maestro dies
Andre Previn, the Berlin-born pianist who became an Academy Award-winning composer and music director of the Los Angeles Philharmonic (which he left under a cloud of acrimony in 1989), has died at the age of 89. "He was comfortably at home with Gene Kelly, Miles Davis, Mozart and Mahler," said composer John Williams of his friend, "a true Renaissance man." Deborah Vankin has the obit. Los Angeles Times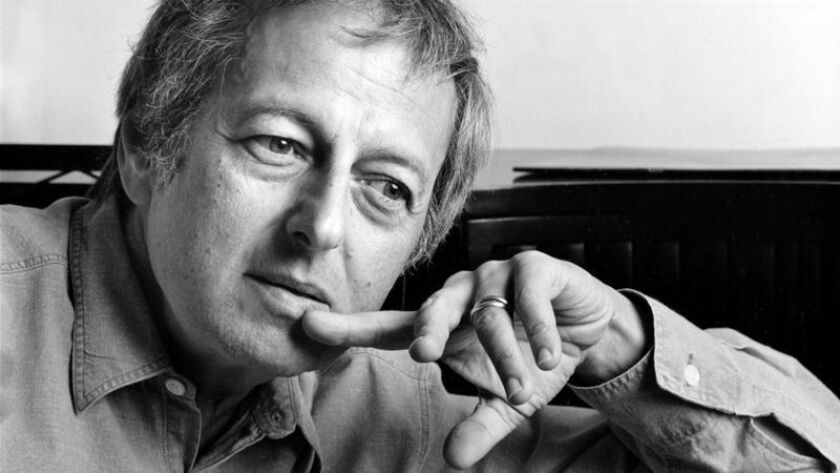 Jessica Gelt reports on Previn's bitter departure from the L.A. Phil after the orchestra's executive director Ernest Fleischmann invited Esa Pekka-Salonen to serve as principal guest conductor — allegedly without consulting Previn. Afterward, Previn swore off Los Angeles: "He, indeed, did not enter city limits for decades, refusing to even change planes at LAX." Los Angeles Times
Previn last spoke to The Times in 2014, telling David Ng: "There is something that always struck me about L.A., and that is that they can argue all they want about putting up 16 new museums and 14 new orchestras, but it's all about the movies." So. Much. Shade. Los Angeles Times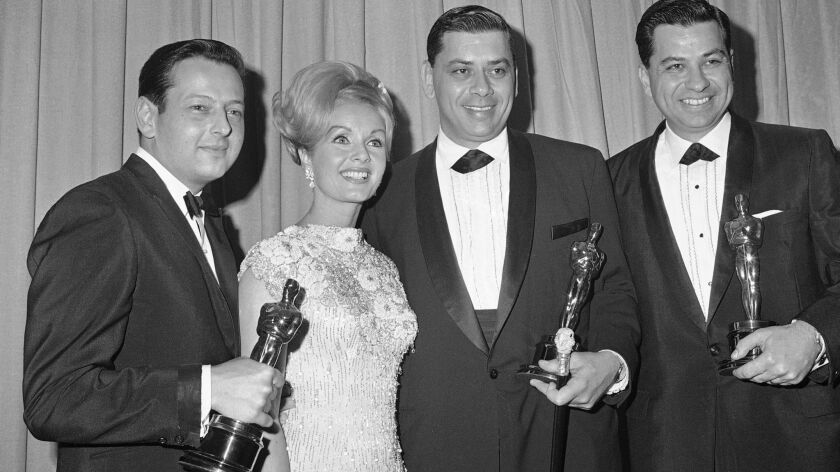 Of Previn's work, Dizzy Gillespie once said: "He has the flow, you know, which a lot of guys don't have and won't ever get." New York Times
A tour de force
A retrospective of conceptual artist Allen Ruppersberg's work is on view at the Hammer Museum, and Times art critic Christopher Knight describes it as a "welcome sequel" to the artist's midcareer survey at MOCA in the '80s. In paintings that query the nature of art and the act of art-making, Knight finds "a blissful retrospective, art revealed as delighted exploration of sober matters." Los Angeles Times
Art and about
Southern California is getting a new museum: the Benton Museum of Art at Pomona College. It will replace the Pomona College Museum of Art and be housed in a new building designed by Machado Silvetti and Gensler. Deborah Vankin has the story. Los Angeles Times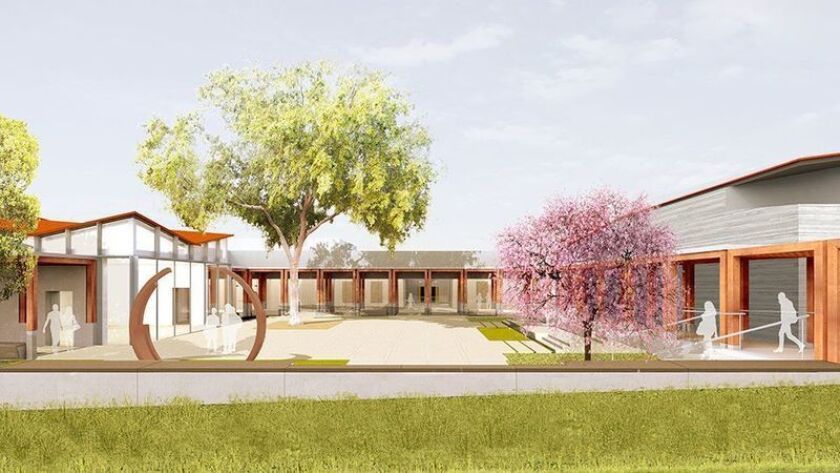 Vankin also profiles artist Nancy Baker Cahill who created "Revolutions," an artwork that produces an explosion of colorful blossoms over the desert landscape via an augmented-reality app on smartphone. "It's about the dissolution and disruption of flora and fauna," says Baker Cahill. "When you raze the land to create a wind farm ... you end up destroying a lot of the natural ecosystem that's there." Los Angeles Times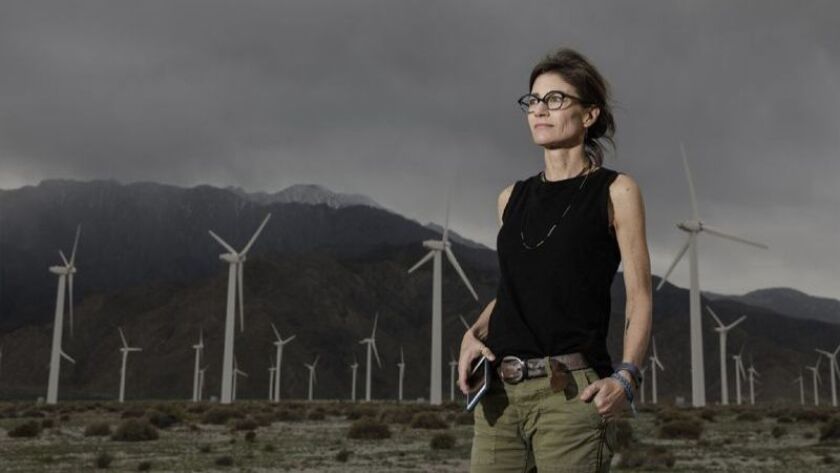 Preserving a complex site
Mexico City's Centro SCOP is a Modernist complex covered in 65,000 square feet of rock murals by key Mexican artists such as Juan O'Gorman and José Chávez Morado. The 2017 earthquake left the building uninhabitable. I report on the main question now facing the site: "How do you preserve a gargantuan building complex from the 1950s that is covered in 1.5 acres of heavy rock murals — all of which may be structurally unstable?" Answer: It's complicated. Los Angeles Times
20 years old
I also report on the Grand Central Art Center in Santa Ana, which turns 20 this year. This innovative center serves as a creative lab for emerging artists in SoCal. "We invite artists we believe in and trust," says director John Spiak. "We don't ask them to have a project. There is no timeline for residencies. For us, it's about listening to that artist." Los Angeles Times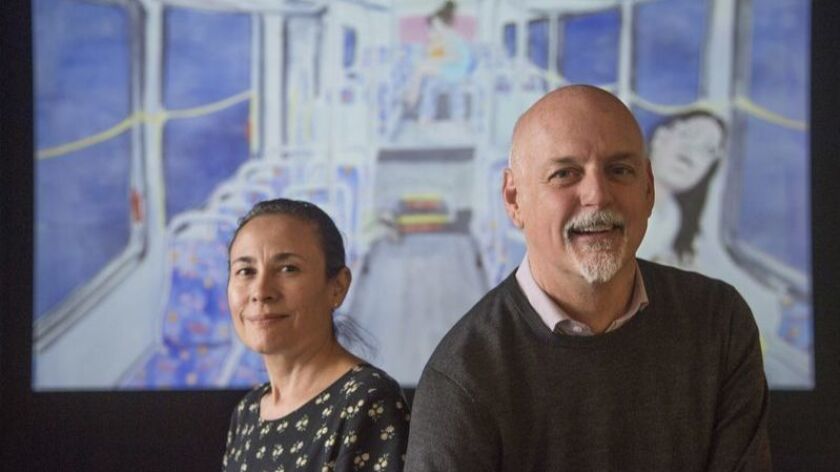 IN THE GALLERIES
Contributing reviewer Leah Ollman has been doing the gallery thing. This includes checking out a show of "invigorating" new paintings by Faith Wilding at Anat Ebgi and an exhibition of multimedia works by Suzanne Jackson at O-Town House, one of L.A.'s pioneering black artists.
She also reviews Tim Hawkinson's new works at Denk Gallery, sculptures that "crack canny visual jokes and show off tremendous material ingenuity." Los Angeles Times
CLASSICAL NOTES
Classical music critic Mark Swed was in Germany to mark architect Frank Gehry's 90th birthday with a concert directed by Daniel Barenboim at Berlin's Pierre Boulez Saal. In remarks at the end of the program, Barenboim said the hall had "a special feeling that is different from every other hall in the world." Los Angeles Times
Because Swed is relentless, he also caught David Lang's "the loser" during its West Coast premiere by Los Angeles Opera — and it left him wanting more. "Without question, this production (a product of the Bang on a Can collective, of which Lang is a founder) is the most brilliant yet of L.A. Opera's Off Grand series of new work," he writes. "But only two performances over the weekend for an audience small enough to fit in the balcony is not nearly enough." Los Angeles Times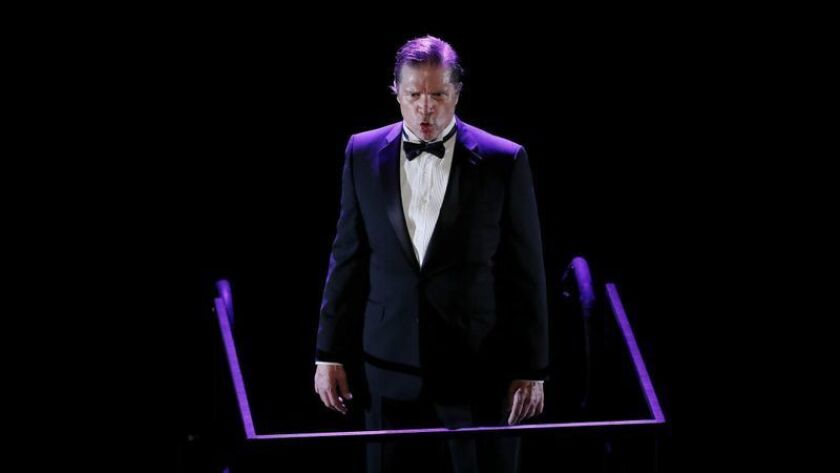 CIVIL RIGHTS SET TO MUSIC
The East L.A. student walkouts of 1968 inspired the choir students of Van Nuys High School to compose an oratorio titled "Walkout: Past, Present, Repeat," produced by the Los Angeles Master Chorale. The work premieres this weekend. The Times' Dorany Pineda sat in on rehearsals. Los Angeles Times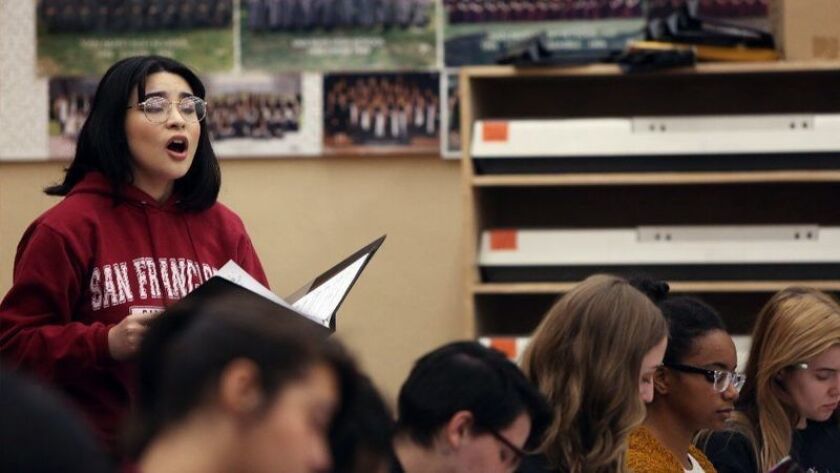 Tiny, beautiful thing
Nia Vardalos has taken Cheryl Strayed's collected Dear Sugar advice columns and turned them into a "lovely, heartfelt theatrical adaptation," writes Times theater critic Charles McNulty. "Tiny Beautiful Things" has its lighthearted moments, he reports, but it also "modestly teaches how to pick ourselves up in the days, weeks, months and years after tragedy." Los Angeles Times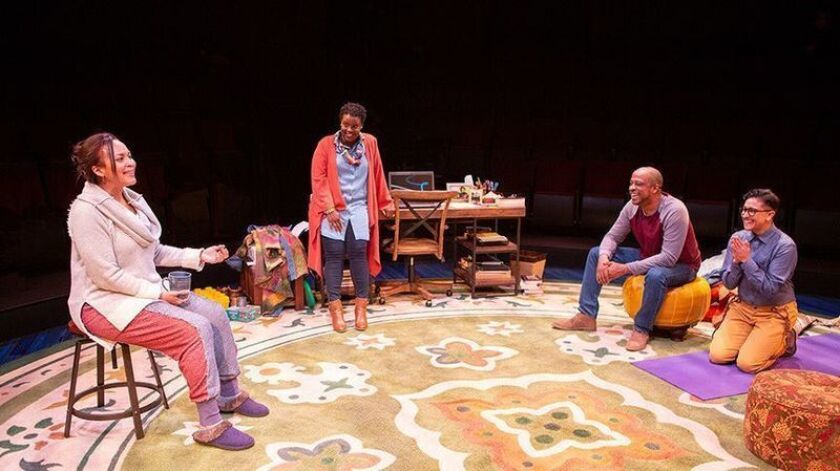 A Filipino voice
The Times' Daryl H. Miller profiles Boni B. Alvarez, the rare Filipino voice in the world of theater. "I started writing plays that I wanted to see," he says, "but also plays that I could see myself in." Los Angeles Times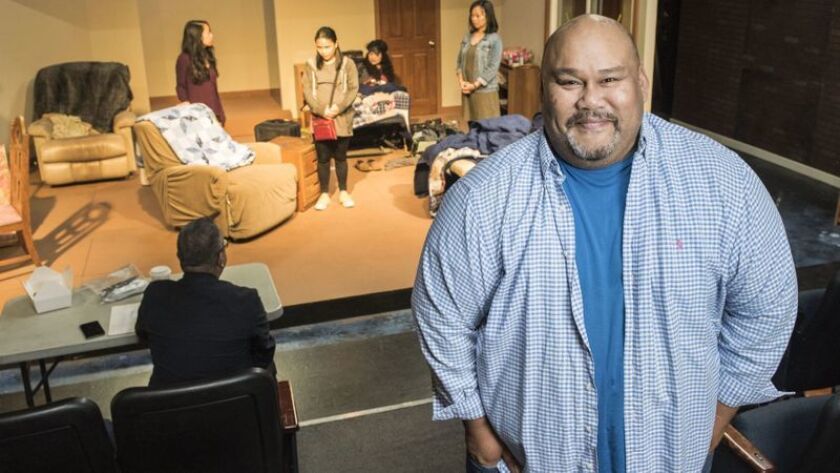 Ready for the weekend
Matt Cooper has the week ahead in visual arts, dance, theater and classical music. Plus, his weekend picks include a collaboration among wildUp, choreographer Pam Tanowitz and the Martha Graham Dance Company.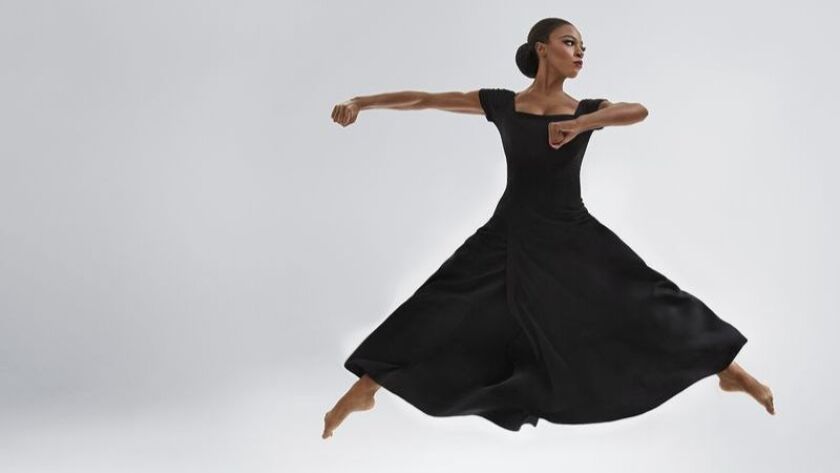 Daryl H. Miller has the 99-Seat Beat, including "Anna Karenina" at Actors' Co-Op. Los Angeles Times
And I round up all the art happenings in Datebook, featuring a show of Latin American printmaking. Los Angeles Times
In other news …
— A work inspired by the cells in our bodies: experimental vocalist Meredith Monk is performing "Cellular Songs" at Royce Hall on Saturday night. Los Angeles Times
— A Tel Aviv violin maker and his son restored instruments played by Jewish musicians during the Holocaust. These will be employed in an upcoming series of concerts at the Soraya. Los Angeles Times
— The Dolby Theatre will be doing more than hosting the Oscars. This season it will host Broadway shows, including "The Band's Visit" and "Mean Girls." Los Angeles Times
— The Ahmanson Theatre has announced its 2019-2020 season, which will include the Tony-winning musical "Once on This Island." Los Angeles Times
— Pulitzer Prize finalist Rajiv Joseph has written a play about Lakers star LeBron James titled "King James" that will land at Center Theatre Group as part of the 2020-21 season. Los Angeles Times
— "From their very inception, shotgun houses have been effective for low-income homebuilding." Critic Mark Lamster on the past and future of the shotgun house. Dallas Morning News
— President Trump's border wall prototypes are demolished. Associated Press
— Plus, the art that President Trump has inspired: not always so hot, writes Jillian Steinhauer. New York Times
— SFMOMA's decision to deaccession a Rothko to diversify its holdings hasn't been without controversy. San Francisco Chronicle, The Art Newspaper
— "A joyful postcard": Guy Trebay on why that photo of Joni Mitchell and David Hockney holding hands went viral. New York Times
And last but not least ...
A font made entirely of trees. NYCTrees.org
Sign up for our weekly Essential Arts & Culture newsletter »
carolina.miranda@latimes.com | Twitter: @cmonstah
---