Sundance 2019 diary: The best films of the festival
Reporting from Park City, Utah —
L.A. Times film critic Justin Chang is keeping a regular diary over the course of a week at the 2019 Sundance Film Festival. He's writing about the movies he's seeing, the trends he's observing and what it all means for an event that officially kicks off the year in new independent cinema. Check back throughout the festival for his latest entries from Park City.
FULL COVERAGE: 2019 Sundance Film Festival »
Day 10: The best films of the festival
It's not a bad year when major awards go to movies as good as "Clemency," "One Child Nation" and Joanna Hogg's "The Souvenir," which took the grand jury prize in the world cinema dramatic competition. It was especially gratifying, on the same night that the Directors Guild of America failed to recognize a single female filmmaker, to see these excellent female-directed works prevail. (I look forward to catching up with "Honeyland," Tamara Kotevska and Ljubomir Stefanov's study of a rural Macedonian beekeeper, which won top honors for international documentary.)
But last year's excellent Sundance — the one that gave us "Eighth Grade," "Sorry to Bother You," "Hale County This Morning, This Evening," "Minding the Gap," etc. — was prematurely dismissed by many as a disappointment. So I'm not ready to say definitively how Sundance 2019 measures up yet, but my immediate instinct is to commend newly installed director of programming Kim Yutani on an excellent first edition. Read more.
Feb. 3, 3 p.m.
Day 7: Jennifer Kent's 'The Nightingale' and Joanna Hoggs' 'The Souvenir' bring boldly personal visions to Sundance
The day may come when one no longer feels compelled to single out the number of excellent movies by female directors in a given year, let alone a given festival. But since that day has yet to arrive, you'll forgive me for shouting from the rooftops that Sundance — which last year premiered exceptional, criminally under-appreciated new work by Tamara Jenkins ("Private Life"), Debra Granik ("Leave No Trace") and Jennifer Fox ("The Tale"), among others — continues to be an essential trailblazer in this regard.
When the festival unveiled its 2019 lineup — its first under newly appointed director of programming Kim Yutani — it announced that 45 (or 40%) of the 112 features in its program were directed by women. These encouraging figures stood in contrast to the dismal news that only 8% of the top-grossing 250 films of 2018 were directed by women, according to the latest industry study by Martha M. Lauzen, executive director of San Diego State University's Center for the Study of Women in Television and Film. Read more.
Jan. 31, 11:05 a.m.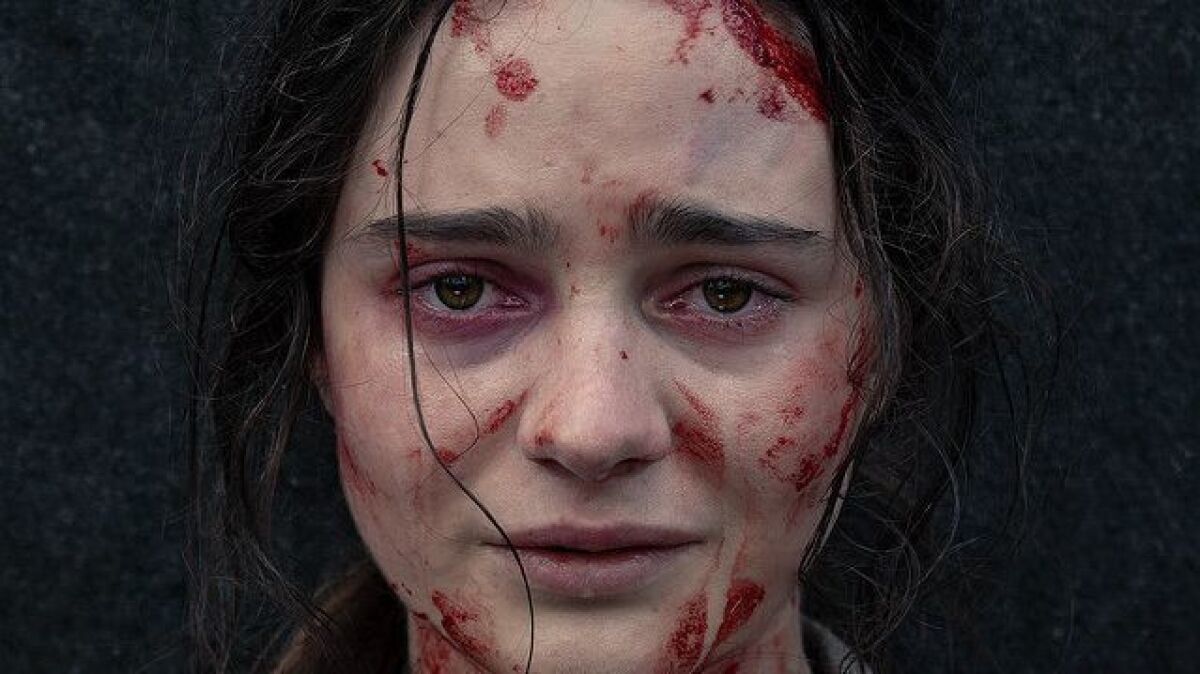 Day 4: 'The Last Black Man in San Francisco,' 'The Report' and the art of keeping a Sundance crowd off-balance
One of the pleasures and occasional frustrations of a festival like Sundance is that it forces you to recalibrate your internal rhythms. I don't just mean the oft-frenzied logistics of navigating high altitudes and frigid temperatures in a small Utah town whose population suddenly expands 14 times over to accommodate thousands of film artists, industry players, journalists and moviegoers. Even the simple process of attending a day's worth of screenings demands a continual cycle of adjustment and readjustment, of leaping from unknown to unknown.
I can't recall a more whiplash-inducing double bill than the one I experienced Saturday, which began with "The Last Black Man in San Francisco," a soulful, unhurried highlight of the U.S. dramatic competition, and continued with "The Report," a frenzied, ripped-from-the-headlines political procedural that's screening in the festival's starrier Premieres lineup. Read more.
Jan. 28, 11:30 a.m.
Day 2: Mindy Kaling and Emma Thompson's crowd-pleasing 'Late Night' breaks the ice
A busy shooting schedule kept Emma Thompson from attending the Sundance Film Festival premiere of "Late Night," a smart, crowd-pleasing comedy in which she plays a smart, not-so-crowd-pleasing comedian. The actress was sorely missed, but maybe it was just as well. In the movie, written by and co-starring Mindy Kaling, Thompson tosses off her every line with such acid-tipped aplomb, she might have found herself to be her own toughest act to follow. Read more.
Jan. 26, 4:15 p.m.
Day 1: Michael Jackson documentary 'Leaving Neverland' gets Sundance off to a shattering start
The first full day of the Sundance Film Festival began with the world premiere of "Leaving Neverland," Dan Reed's shattering two-part documentary in which two men, Wade Robson and James Safechuck, describe the years of childhood sexual abuse they endured by one of the world's most celebrated musicians. A high-profile late addition to the festival lineup, the project had been referred to in passing as "the Michael Jackson documentary" or "the Michael Jackson sex abuse documentary," an example of the kind of blunt descriptive shorthand that often affixes itself to individual titles in a crowded program.
But after sitting through Reed's nearly four-hour movie in its entirety, I find the idea of describing it in such terms feels faintly obscene. One of the most important insights of our ongoing #MeToo-era discourse is how quickly we can fixate on the accused and neglect their accusers; how, in our rush to excoriate abusers, we so readily forget the plight of survivors. That's especially true when the abuser is a celebrity. Read more.
Jan. 25, 5:25 p.m.
---
Get our L.A. Goes Out newsletter, with the week's best events, to help you explore and experience our city.
You may occasionally receive promotional content from the Los Angeles Times.