Indie Focus: Summer sneaks plus 'Zama,' 'Disobedience,' and 'Duck Butter'
Hello! I'm Mark Olsen. Welcome to another edition of your regular field guide to a world of Only Good Movies.
The LAT movies team published the Summer Movie Sneaks this weekend. And what a summer it looks to be.
Glenn Whipp wrote about the ongoing tension over whether it is stars or franchises that bring in audiences for aspiring blockbusters like "Mission: Impossible – Fallout" or "Skyscraper."
Josh Rottenberg spoke to Brad Bird, Holly Hunter and Craig T. Nelson about the anticipated animated sequel "The Incredibles 2."
Amy Kaufman wrote about "Book Club," "Mamma Mia! Here We Go Again" and how Hollywood is targeting an adult female audience.
Emily Zemler interviewed British writer and performer Phoebe Waller-Bridge about her role in "Solo: A Star Wars Story."
Tre'vell Anderson looked at Susanna Fogel's "The Spy Who Dumped Me" and Jennifer Yuh Nelson's "The Darkest Minds," the only two wide-release films this summer directed by women.
Jen Yamato met up with Awkwafina, the comedic performer who will appear in "Ocean's 8" and "Crazy Rich Asians."
Sonaiya Kelley interviewed Director X about the upcoming remake of "Superfly."
And I talked to four filmmakers who had their feature debuts premiere at Sundance earlier this year and now head to theaters this summer — Boots Riley with "Sorry to Bother You," Carlos López Estrada with "Blindspotting," Aneesh Chaganty with "Searching" and Ari Aster with "Hereditary."
This newsletter will be on hiatus the next two week as Mark, your humble host and narrator, takes a vacation. But I will be back in plenty of time before our next screening event on May 22, when we show "American Animals" followed by a Q&A with director Bart Layton. For info and updates on future events, go to events.latimes.com.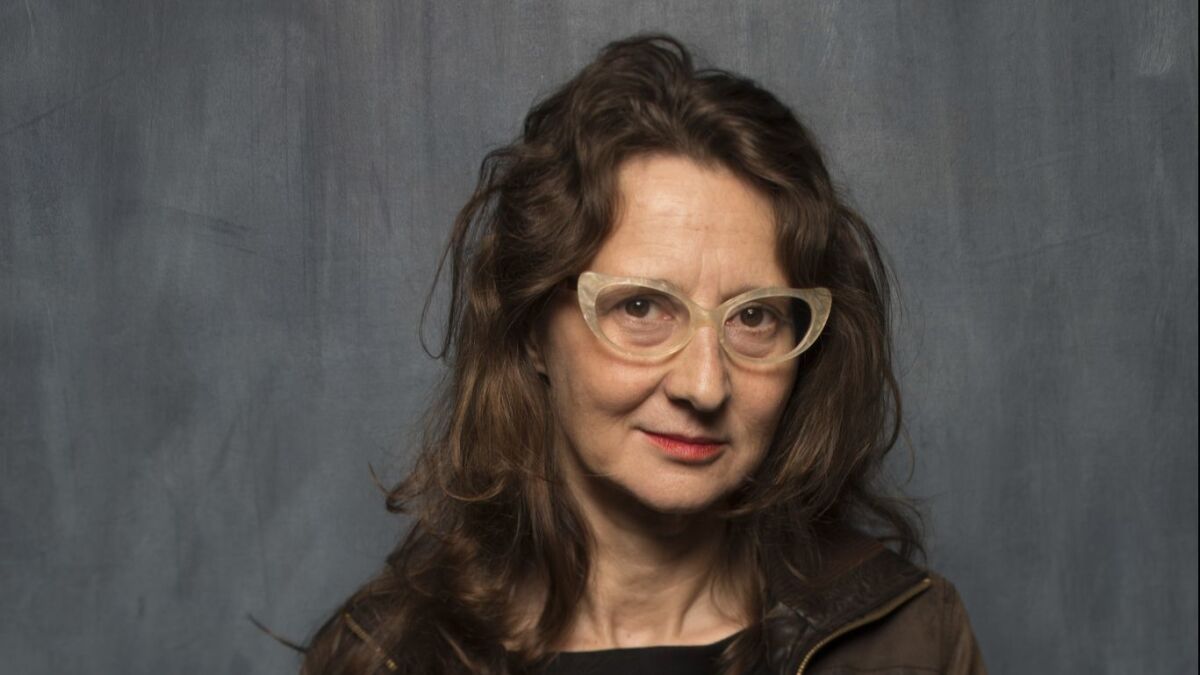 'Zama'
"Zama" marks the return of Argentine filmmaker Lucrecia Martel after nearly 10 years and proves more than worth the wait. An overwhelming work of profound vision, "Zama" is an adaptation of the novel by Antonio di Benedetto and a radical examination of masculine fragility and colonial folly. In the film, a functionary of the Spanish government waits at a remote South American outpost for new orders. That is largely the plot of the movie, but what happens — and how it feels, looks and sounds — is so much more.
In his review for The Times, Justin Chang called the film "a brilliantly discomfiting portrait of European colonialism and its discontents." He added: "Never one for connect-the-dots exposition, Martel gives this fragmentation an extraordinary sense of purpose. Life, as she perceives it and as most experience it, doesn't move according to a simple chain of cause and effect."
I interviewed Martel in Los Angeles about the film last fall. Though her storytelling may seem abstract, she felt a direct connect to the novel, saying, "The human condition of Zama is something that I related very well with. His condition is one in which his life depends on others' decisions. That's a circumstance that we all experience daily. And that for some people might be hell."
Esther Allen, who created the English translation of Di Benedetto's novel, wrote about Martel's film for the New York Review of Books. And as Allen wrote, "In the history of film adaptation, 'Zama' is an exceptional case. … Martel's 'Zama' offers a passionately informed and intuitive reading that is at once a reply and a carrying forward, a fusion that brings Di Benedetto's novel into entirely new territory. Taken together, book and film bring new understanding to one another, and come to form a single work of art."
For the New York Times, Manohla Dargis reviewed the film, calling it a "cinematic marvel" before adding, "Ms. Martel is exploring the past, how we got here and why, but she is more interested in relations of power than in individual psychological portraits. The monstrous must be humanized to be understood, which doesn't mean it deserves our tears."
'Disobedience'
Chilean filmmaker Sebastián Lelio recently won the Oscar for best foreign language film with "A Fantastic Woman," and now in short order comes the release of his English-language debut, "Disobedience." Co-written by Lelio and Rebecca Lenkiewicz from a novel by Naomi Alderman, the film is an intense romantic drama set amid an Orthodox Jewish community in North London. Ronit (Rachel Weisz) returns for the funeral of her father, a local rabbi, and rekindles her intense connection with Esti (Rachel McAdams), a relationship that had forced Ronit to leave years prior.
In his review for The Times, Kenneth Turan wrote, "As Lelio's earlier films demonstrated, the director's style is restrained but potent, which helps the impact of the actors' performances as well as the picture's fairly graphic love scene. The possibilities for these characters are more varied than it initially seems, and 'Disobedience' thoughtfully considers them all."
Lindsey Bahr reviewed the film for the AP, calling it "a slow-burn drama that reveals its true self patiently to the audience." She added, "McAdams and Weisz are on fire in 'Disobedience' showing sides to their talents that we've never seen before in this truly unique film. 'Disobedience' might not look like it's for everyone on the surface, but its specificity is what makes it worthy and, almost, great."
'Duck Butter'
Directed by Miguel Arteta, who co-wrote the script with star Alia Shawkat, "Duck Butter" almost feels like a dare that somehow became a movie. Shawkat plays a struggling actress — Mark and Jay Duplass appear as themselves as filmmakers who have to fire her — who tailspins into a woman (Laia Costa) she had met only briefly. They decide to cram all of an early relationship into one 24-hour period, having sex once an hour. Turns out their plan is more of a struggle than it might seem, and revealing in unexpected ways.
In her review of the film for The Times, Katie Walsh called the film "a revelation: a candid, smart and sexy dissection of a relationship, set against the Los Angeles landscape, that feels like an instant classic."
For Vulture, Emily Yoshida called it a " head-spinning film, a romantic endurance test that's rewarding and suffocating in equal measure."
Email me if you have questions, comments or suggestions, and follow me on Twitter @IndieFocus
Get our L.A. Goes Out newsletter, with the week's best events, to help you explore and experience our city.
You may occasionally receive promotional content from the Los Angeles Times.