Kendrick Lamar, Drake, Brandi Carlile lead as 2019 Grammy nominations expand and diversify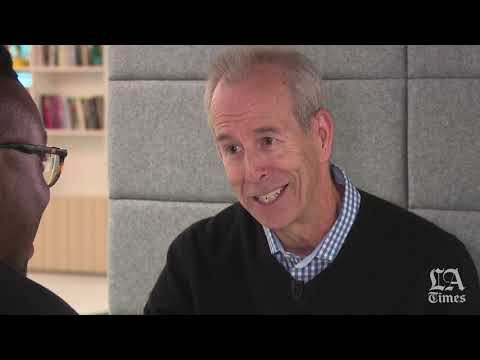 Los Angeles Times music critics Gerrick D. Kennedy and Randy Lewis react to the 2019 Grammy nominations.
Recording Academy voters were most impressed this year with the sound of Wakanda, the fictional African country from the film "Black Panther."
The music Compton rapper Kendrick Lamar assembled to accompany the Marvel Studios blockbuster received a field-leading eight nominations for its album and singles, including the hat trick of recognition in the top three categories of record, album and song of the year.
This is the second time in Lamar's career that he has led the Grammy nominees. Lamar went into the 2016 ceremony with 11 nominations tied to his "To Pimp a Butterfly" and last year, his "Damn" competed for album of the year, ultimately losing to Bruno Mars.
This year his hip-hop peer Drake scored seven nods, and a pair of artists have six nominations: Washington state-bred singer-songwriter Brandi Carlile and producer Boi-1Da.
FULL COVERAGE: 2019 Grammy nominations »
Lamar has company in pulling off nominations for record, album and song of the year: Carlile and Drake also have nominations in the three marquee categories, perhaps a reflection this year of the academy's expansion of the top award fields this year to accommodate a broader range of nominated artists.
Instead of the usual five nominated works in each of those fields, this year Recording Academy voters spread the wealth among eight nominees in each category, one of the first steps the academy has taken since last year's awards were roundly criticized for a dearth of female winners at the top of the heap.
At first glance, it appears this year's top nominees are more equitably distributed: Among the 11 multiple nominees with five or more nods, the breakdown is six males and five females.
But looking beyond to the 42 people with three or more nominations, a gender disparity is still apparent: 32 are male and just 10 are female.
2019 Grammy nominations: The full list »
While hip-hop and R&B again dominate the most recognized works, the increased number of entries made room for Carlile's emotionally revealing indie folk-pop, Lady Gaga and Bradley Cooper's paean to star-crossed lovers that is "Shallow" from "A Star is Born," and the massive hit "The Middle" from Zedd, Maren Morris and Grey, an Auto-Tuned slice of contemporary pop.
"I think what we see is an accurate pulse," Academy President and Chief Executive Neil Portnow told The Times.
"That's what I see and that's what we strive to have," he said. "What I see [in the nominations] reflects the stories in music this year, but also, as we don't view this through the lens of charts and sales or marketing or streaming or even social media attention generated; we see it through the lens of excellence and peer review, and I'm very proud of what we have in front of us in all these 84 categories."
Along with "Black Panther," which features contributions from a plethora of major artists, album-of-the-year nods went to Carlile's "By the Way, I Forgive You," Drake's "Scorpion," Cardi B's "Invasion of Privacy," H.E.R.'s "H.E.R.," Post Malone's "Beerbongs & Bentleys," Janelle Monáe's "Dirty Computer" and Kacey Musgraves' "Golden Hour."
Elsewhere, the intersection of music and the movies proved to be a powerful thread running through many of the nominations, most notable via Lamar's "Black Panther" recognition and the multiple nods for Gaga and Cooper related to "A Star Is Born."
Nominees for record of the year, an award saluting musical performance and record production, are "I Like It" from Cardi B, Bad Bunny and J Balvin; Childish Gambino's politically charged "This Is America"; Drake's "God's Plan"; Lady Gaga and Cooper's "Shallow"; Lamar and SZA's duet "All the Stars"; Zedd, Morris and Grey's "The Middle"; and Carlile's "The Joke," which received a high-profile boost when former President Barack Obama included it on a playlist of his favorite recent songs.
Six of those eight also collected nominations for song of the year, a songwriter's award. In addition to "All the Stars," "God's Plan," "The Joke," "The Middle," "Shallow" and "This Is America," the other two nominated songs are Ella Mai's hit "Boo'd Up" and Shawn Mendes' single "In My Blood."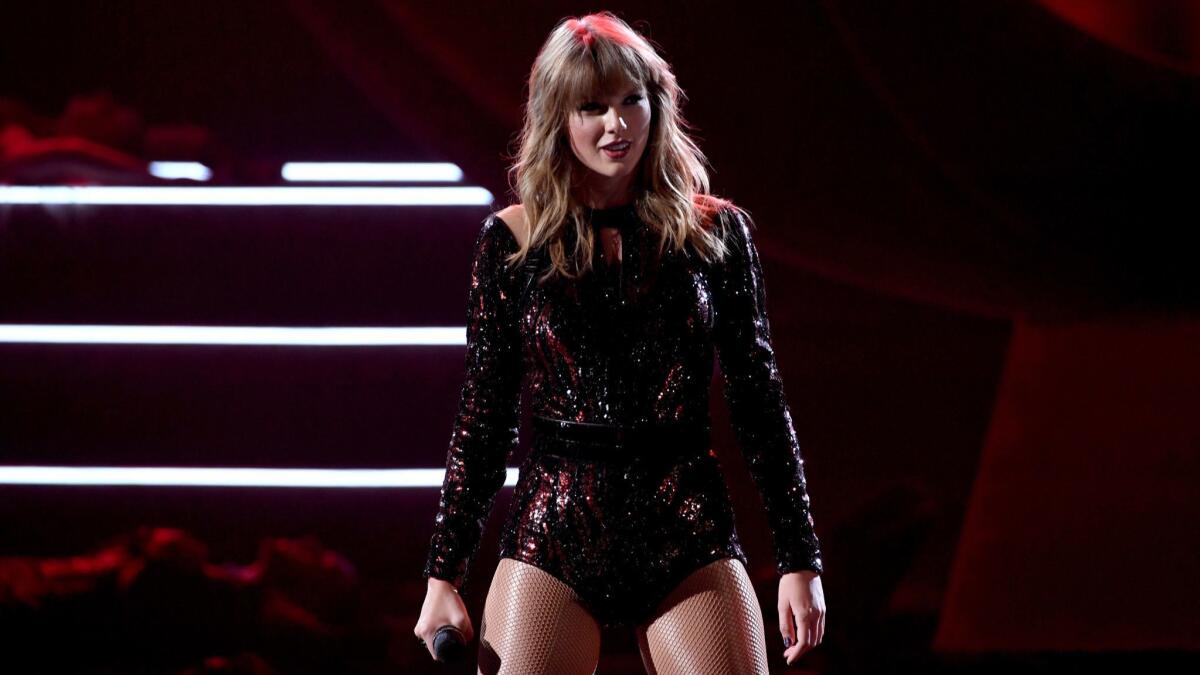 Grammy snubs: Taylor Swift, Sam Smith, the Carters and Kamasi Washington »
Last year's male-heavy award distribution resulted in a #GrammysSoMale backlash, a factor in the academy's decision to put together a task force charged with analyzing conscious or unconscious biases in the music industry.
That 18-member group was announced in May, under the direction of Tina Tchen, who was chief of staff to former First Lady Michelle Obama, and promptly recommended revisions to the makeup of some of the academy's committees that oversee the awards.
Tchen told The Times this week the goal is not to generate statistical gender or racial equality among Grammy nominees and winners but to ensure that the groups involved in the governing and awards review processes are more representative of the world at large.
"We have to remember the mission of the organization, which is to recognize excellence in music," Portnow added. "If you put on a blindfold and listen, and as a professional if you do that, you can do the best you can to create, essentially, objectivity out of something that is inherently subjective, which is art.
"The responsibility of our voters is first and foremost to make that judgment about the music," he continued. "But as far as the practical piece of that, what's important is that there be no barriers and there be no bias in terms of the process that leads to the creative choices or that our voters can make. That's where there was work to be done. We have done that work and will continue to do it."
As Tchen told The Times earlier this week, "This is a long-term process…To be clear, it's not like there are any easy answers. If there were easy answers, it would be done."
Among the noteworthy names largely missing in action from the latest slate of Grammy nominations were Taylor Swift and Kanye West.
Swift's sixth album, "Reputation," was the year's best-selling album, according to Billboard, and received generally enthusiastic reviews: It scored at 71 (out of a possible 100) on Metacritic.com's review aggregate website but landed her just a single nomination, for pop vocal album.
West's "Ye," released in June, tallied a 64 on the same site, the lowest of his career, and he is in contention for just one Grammy, as non-classical producer of the year for his work on five albums, including "Ye."
Likewise, although Detroit rapper Eminem released a new album "Kamikaze" that was among the year's 20 best-selling albums, the artist collected just a single nomination as co-writer of "Lucky You," in the rap song category, which will add one to his lifetime tally of 43 nominations. He has won 15 times.
The desire to honor more recent arrivals may be best exemplified with the record and album nominations for Post Malone.
The rapper out of suburban Dallas was an intensely polarizing figure in pop music during the year. His "Beerbongs & Bentleys" was the third best-selling album of 2018 but generated some of the harshest critical jabs of the year.
Veteran pop music writer Jeff Weiss, in a high-profile and much-retweeted Washington Post review, described him as "a rhinestone cowboy who looks like he crawled out of a primordial swamp of nacho cheese" and said his music represents "one of the shallowest bastardizations of rap to date, and I don't say that lightly," although the New York Times was more receptive, praising it as "one long song of the decontextualized now."
Veteran singer-songwriter-producer Linda Perry is also among the nominees for non-classical producer of the year, an exceptionally rare occurrence. The last time a solo female was nominated in that category was Lauryn Hill for the 41st Grammy Awards, which aired in 1999, and a woman has never won. In the classical producer category, however, the award has gone to a female seven times.
"I usually don't like to single nominees out, but it's nice to see a woman, Linda Perry, nominated for producer of the year," Portnow said. "She's been a great friend and supporter of the academy, but in the bigger picture, the phrase is, 'You need to see it to be it.'
"From an aspirational perspective, to see a woman in the [non-classical] producer-of-the-year category, in an area we know is heinously deficient," Portnow said, "really does help to start to create a role model and an aspirational potential for other women and upcoming women who thinks that's something they might want to do."
The Grammy Awards will be announced Feb. 10 in a nationally televised ceremony at Staples Center in Los Angeles. Awards are determined by approximately 13,000 voting members of the Recording Academy from among recordings released during the eligibility period from Oct. 1, 2017, through Sept. 30, 2018.
Get our L.A. Goes Out newsletter, with the week's best events, to help you explore and experience our city.
You may occasionally receive promotional content from the Los Angeles Times.