For Louis Vuitton's CEO, L.A. is 'the culture capital of the world'
A world premiere of Louis Vuitton's traveling exhibition in Beverly Hills last week showed the French label increasingly views Southern California as a vital market, even as it and other luxury brands have been busy expanding their reach in the affluent Asian market.
Although the 165-year-old brand has maintained a presence in California during the last several decades, Louis Vuitton has increased its efforts to stand out in the vibrant L.A. retail scene, particularly in the last few years. Those who haven't noticed haven't been paying attention.
In 2017, Vuitton brought its collaboration with streetwear brand Supreme to downtown L.A., one of two U.S. cities — the other being Miami — to have temporary stores selling the goods. In 2018, it debuted its renovated South Coast Plaza store in Costa Mesa, celebrating with a splashy cocktail party and elaborate dinner at Newport Beach's Pelican Hill.
It also brought its traveling "Time Capsule" exhibition to Westfield Century City in L.A. and threw a private dinner at a Paul McClean-designed Beverly Hills home, on the market for $77.5 million at the time, for the occasion. And it underwrote the Broad museum's "Jasper Johns: Something Resembling Truth" exhibition of artwork by Johns.
Vuitton also has had other recent California-centric launches, including the debut of Spanish artist Javier Mariscal's Louis Vuitton travel book about Los Angeles, as well as the spring release of the house's California-inspired trio of unisex fragrances — for which the designs for packaging and a special travel case were created by L.A. artist Alex Israel.
Michael Burke, Louis Vuitton's chairman and chief executive, cites Los Angeles' contemporary arts and culture scene as attracting the design house's strong interest in the market. "L.A. has become the culture capital of the world," said Burke, who flew to L.A. from Paris, where Vuitton is based, to celebrate the opening of the "Louis Vuitton X" traveling exhibit, which included a media preview and a cocktail party as well as a private dinatoire at the John Lautner-designed Sheats-Goldstein house. "The main export of Los Angeles is culture. And this comes from a Frenchman. I don't know how momentous this sounds to you, but this is momentous."
For its new exhibition, palm trees and a neon pink and orange decor set the scene at 468 N. Rodeo Drive, which has a 12,171-square-foot ground floor and a 10,080-square-foot mezzanine. Formerly a Brooks Brothers store, the property was purchased last September for $245 million by Louis Vuitton's parent company, LVMH Moët Hennessy Louis Vuitton, a partner in singer-actress Rihanna's new Fenty label and owner of Dior, Givenchy, Sephora and other brands. After the free exhibition closes on Sept. 15, the building will reportedly be turned into a Cheval Blanc luxury hotel. The LVMH-backed hotel brand has properties in France, the Maldives and St. Barts.
"We think this property between Rodeo Drive and Beverly Drive could evolve into something really nice for Rodeo Drive," Burke told The Times. Pressed for details on the forthcoming property, he said, "It's in the planning stages, but nothing has happened yet."
In the meantime, the temporary retrospective is already a big draw for fashion and design fans as it features one-of-a-kind collaborative pieces by Cindy Sherman, Frank Gehry, Yayoi Kusama, Richard Prince, Zaha Hadid, Arata Isozaki and Sol LeWitt, which were pulled from the brand's extensive archives. Red-carpet looks designed by the label's artistic directors Nicolas Ghesquière and Virgil Abloh are also on display; among them are pieces worn by Taylor Swift, Alicia Vikander, Michelle Williams and Lady Gaga. Additionally, the exhibition marks the launch of Louis Vuitton's limited-edition Artycapucines Collection, which is available at select stores nationwide and globally and at the exhibition's shop. The handbags retail for $8,600 each.
"Louis Vuitton X" illustrates the brand's longtime fascination with the West Coast. Although Louis Vuitton has had a presence on Rodeo Drive in Beverly Hills since the early '80s, Burke pointed to a moment in the mid-'90s as a turning point for Vuitton and the local retail market.
"We closed down Rodeo Drive," said Burke, "and had Peter Fonda and Cybill Shepherd riding a customized Louis Vuitton Harley motorcycle, which was the first time for us in Paris where California became something separate from the U.S. We probably would not have done it anywhere else in the world but Rodeo Drive. I don't think any European luxury company back in the '90s was able to do it but Vuitton. So that was [the] beginning. It was about the great outdoors, the West. 'Go West, young man.' Highway 66. And all that Americana."
Despite Vuitton's interest, Burke, who has been in his current role with the brand since 2012, acknowledged the international fashion community's previous reluctance to embrace Southern California — Louis Vuitton's second-largest U.S. market, behind New York — as anything but "the entertainment capital of the world."
However, he said he thinks that has changed. "Los Angeles was for the longest time the punching bag of the world," he said. "Everybody liked to say they hated Los Angeles, and just as people were so adamant about hating Los Angeles, that's when behind-the-scenes, underground culture was percolating."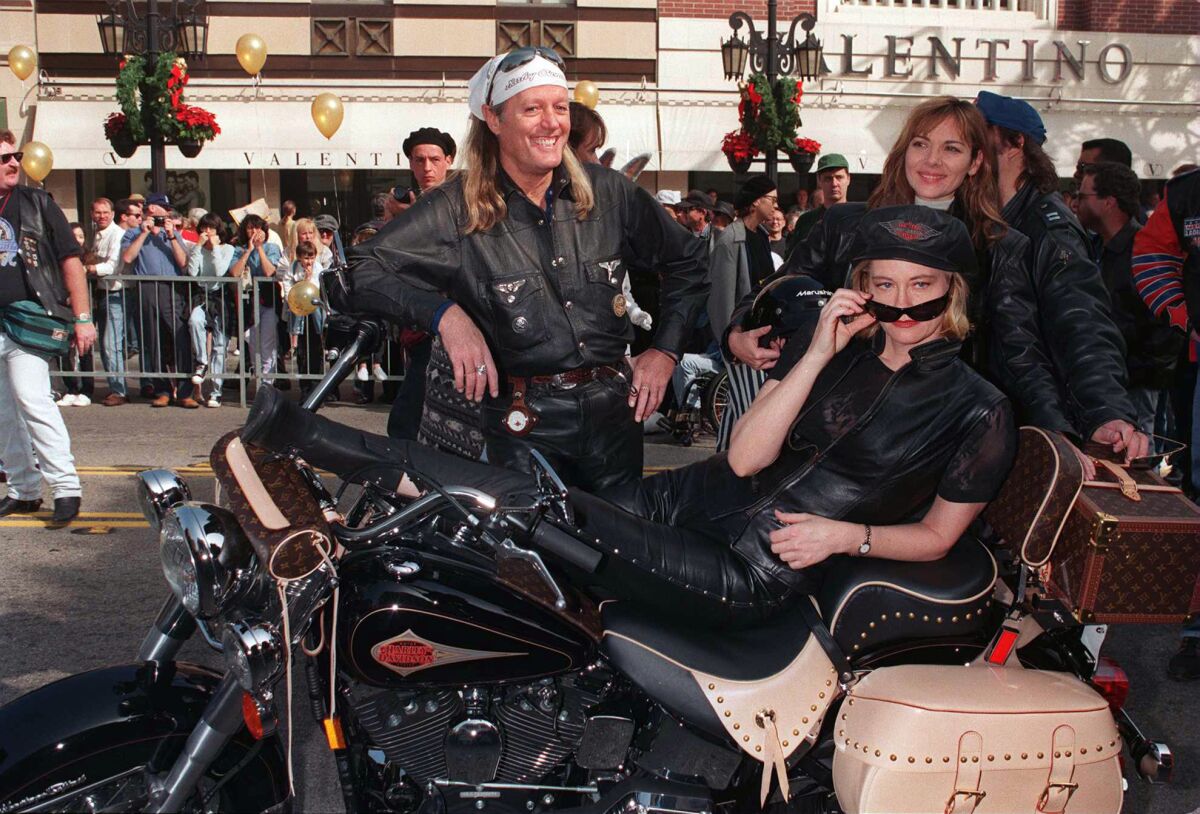 Burke said the shift in the fashion industry began shortly after Louis Vuitton presented its cruise 2016 collection at Bob Hope's home in Palm Springs in May 2015 — the same year the brand debuted renovations at its Beverly Hills store. (It was also the year designer-director Tom Ford, who now calls L.A. home, moved his runway show from London to Los Angeles.)
And although Saint Laurent didn't host its first major L.A. runway show until 2016, its former creative director Hedi Slimane, who now designs for LVMH label Celine, had an L.A.-based atelier for years. Other brands that have staged shows and major events in the L.A. market in recent years include Dior, Burberry, Moschino, Hermès, Tommy Hilfiger, Rebecca Minkoff, Opening Ceremony, Rachel Comey, Rodarte, Wolk Morais and Libertine.
However, at the time of Louis Vuitton's resort show in 2015, Burke said, "I still had to explain that Palm Springs was not Palm Beach and I actually had some people telling me, 'Oh, isn't that where people go to die?' … The funny thing is that today I don't have to say that anymore. Just four years ago I still had to apologize for doing something in California. Today the world gets it."
Burke also referenced Southern California's sunny sensibilities and sense of optimism as appealing to him and Louis Vuitton. "There's a bit of California that stays with me wherever I go," he said, noting it's a mind-set that follows him as he travels the world for work. "The positive attitude, looking forward, embracing the future. The one thing I must say that is so invigorating when I come here compared to Paris is in Paris everybody sees the world as a glass being half empty. But the glass is always half full here. It's the same glass — Paris is not any better or worse than California. They're very different. But the point of view is the opposite, and there's a certain positivity — but not a naive positivity — that we will work on things. We do embrace change in California. We do accept differences of opinion. There is a political art form of having different opinions and different points of views and discussing them instead of falling into polarization, and that's what California has to offer the world."
Louis Vuitton's adaptive, modern perspective could be seen on full display during Abloh's gender-bending menswear spring/summer 2020 runway show on June 20 during Paris Fashion Week. The collection as well as other presentations had some fashion insiders wondering if the industry might eventually do away with separate male and female fashion shows.
Asked about this, Burke said, "I don't know what's going to happen in 10 years, but right now, I feel that what's interesting is that each gender engages with the other gender. When it's genderless, I think we lose something. I think the creative proposals will not be as rich. I think richness and creativity emanates from two things colliding."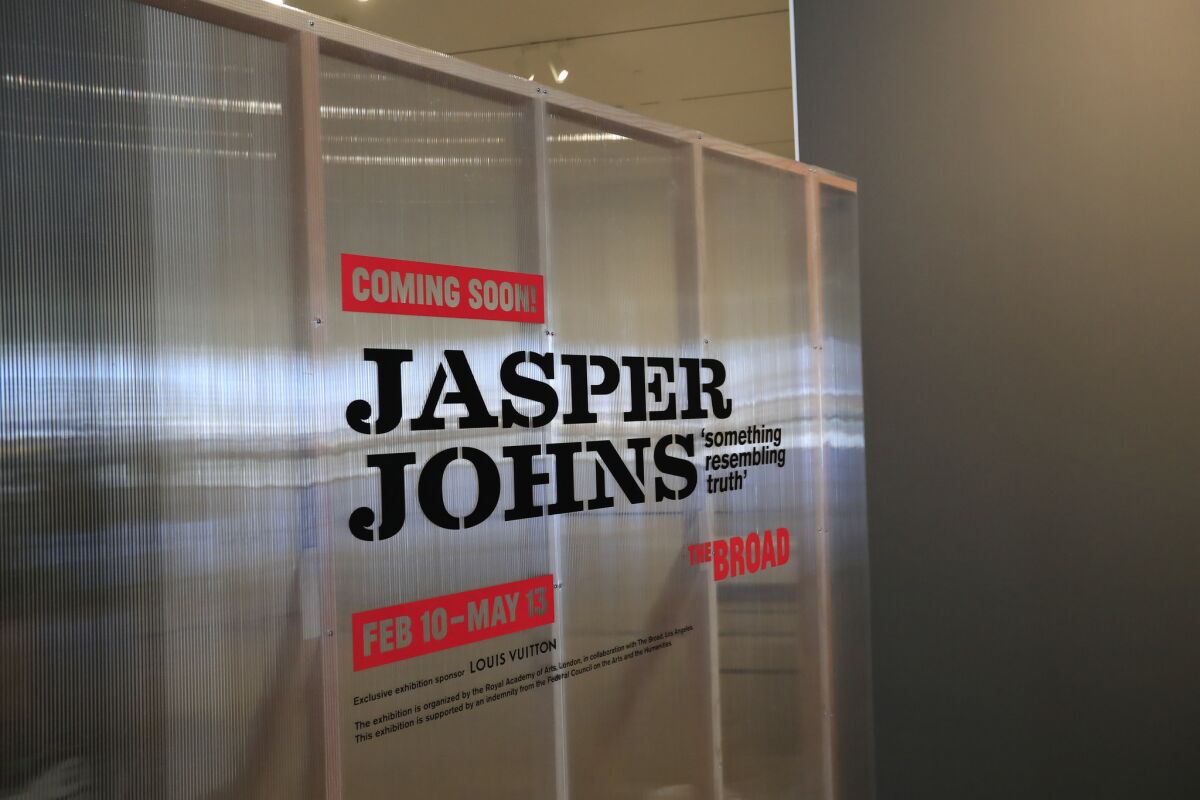 Burke credited both of the brand's artistic directors — who have ties to Hollywood and the entertainment industry — as underscoring this. He said that both designers bring different but complementary perspectives to the table. "I think that's one reason why Louis Vuitton is doing so well," he said. "It's because we're not monolithic in our proposals. We have different points of views. Louis Vuitton is too big for any individual. I don't care how genius they are. It's too big, and you need to approach it from different vantage points, which is what Virgil and Nicolas are doing. It gives a richness and depth to our points of views and to our messages. Nicolas comes from the feminine point of view and Virgil from the masculine point of view, and their paths do cross. And that's interesting. At times people confuse coherence with uniformity."
In addition, Abloh's 2018 appointment as men's artistic director brings a certain cachet to Louis Vuitton in today's Instagram world because of his success with his own label, Off-White; his many collaborations and projects; his numerous DJ gigs; and his ties to stars such as Kanye West, Kendall Jenner, Beyoncé and Jay-Z. In other words, his celebrity also helps generate page views and buzz for Vuitton.
Although some media have reported that the luxury retail industry is struggling, Burke is quick to point out it depends on whom you're talking to. "Who says that?" he said with a laugh.
After all, parent company LVMH pulled in a record $53.5 billion in revenue last year, with Vuitton reportedly contributing about $12 billion in revenue — a figure larger than the reported revenues of rivals Hermès and Gucci.
"It's a polarized world as far as who's doing well and who's not," Burke said. "Superficiality, a lack of depth, a lack of creativity, over-dependence on marketing, over-dependence on mass communication, over-dependence on uniformity, over-dependence on replication, that's what creates weaknesses. If you're the opposite of all those things I just said, you'll do well."
For fashion news, follow us at @latimesimage on Twitter.
---
Get our L.A. Goes Out newsletter, with the week's best events, to help you explore and experience our city.
You may occasionally receive promotional content from the Los Angeles Times.