Man held in '73 killing of Linda O'Keefe is charged in two more child sex assaults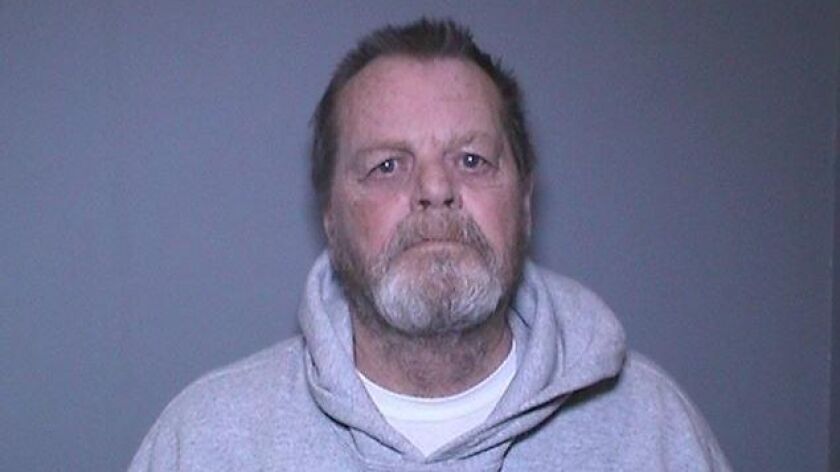 New charges have come to light in the case against James Alan Neal, who is charged in the 1973 sexual assault and killing of 11-year-old Linda O'Keefe of Newport Beach.
Prosecutors have brought charges related to two other child sexual assault victims in Riverside County, Orange County Dist. Atty. Todd Spitzer said Wednesday after Neal appeared in a courtroom at Orange County Jail.
Neal is charged with one felony count of murder while committing or attempting to commit sexual assault upon a child, as well as five felony counts of sexual assault of a child younger than 14, the district attorney's office said. The charges carry possible sentencing enhancements for multiple victims.
Prosecutors charged Neal with three counts of lewd acts on a child committed in Riverside County between July 1995 and July 2000. Two additional counts are related to crimes against another child between March 2002 and March 2004, according to court documents. The victims' cities of residence are not in the documents.
In light of the newly identified victims, Spitzer said, his office is "absolutely" looking for possible additional victims and charges against the defendant.
Neal, 72, of Monument, Colo., was originally charged with special circumstances murder, kidnapping and lewd and lascivious acts on a minor under 14 in connection with the strangulation death of Linda, who disappeared while walking home from summer school on July 6, 1973, in Corona del Mar.
Her body was found the next day in a ditch off Back Bay Drive.
Neal was arrested in February in Colorado after police matched him to evidence with DNA obtained via surveillance methods.
The case, which was cold for more than four decades, was the subject of a social media campaign last summer for the anniversary of Linda's death. The arrest was due in part to the use of genealogical DNA data.
Neal, previously known as James Albert Layton Jr., lived in the Newport Beach area at the time of Linda's slaying and left shortly afterward, the district attorney's office said.
He moved to Florida and changed his name following an unspecified incident, the D.A.'s office said. Neal later moved to Colorado.
Neal was extradited to Orange County from Colorado on Monday and booked at Orange County Jail, where he is being held without bail.
He could face a maximum sentence of 82 years to life in prison if convicted of the charges in the latest complaint, the district attorney's office said.
Neal's arraignment was continued Wednesday, and he is now scheduled for arraignment and a bail hearing March 29.
---
The stories shaping California
Get up to speed with our Essential California newsletter, sent six days a week.
You may occasionally receive promotional content from the Los Angeles Times.