Filmmaker Martin Ransohoff dies at 90; produced 'Cincinnati Kid,' 'Catch-22' and "Jagged Edge'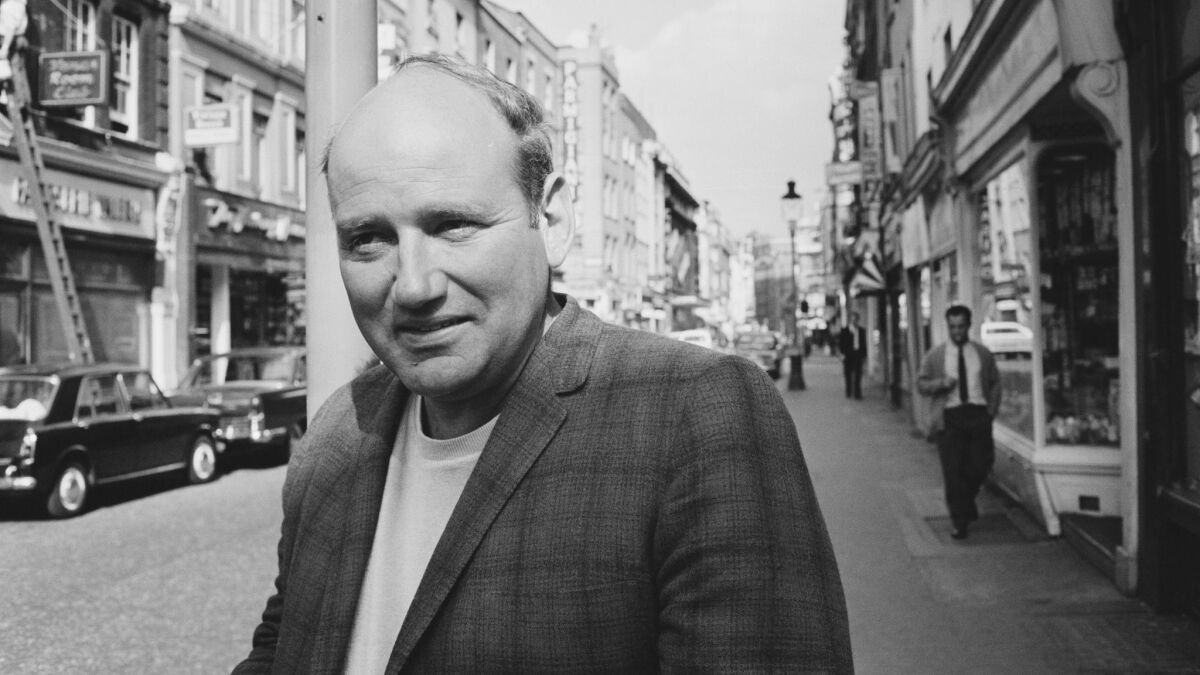 Before he made "Jagged Edge," before he made "Cincinnati Kid" and even before he helped make "The Beverly Hillbillies" a TV hit, Martin Ransohoff sold ketchup.
As an advertising salesman, he pitched Hunt's ketchup, Colgate toothpaste and once convinced Henry Ford II to spend big on an ambitious advertising campaign based on the then-popular movie "Around the World in 80 days."

For the record:
2:55 p.m. Dec. 16, 2017For the record: An earlier version of this story said "The Americanization of Emily" won two Academy Awards. It was nominated for two Academy Awards.
The behind-the-camera experience filming the global Ford advertising campaign opened a direct avenue to Hollywood and the bruising world of prime time television and feature film.
For decades, Ransohoff was one of Hollywood's most prolific filmmakers, confident enough to fire Sam Peckinpah as director of "The Cincinnati Kid" yet sensitive enough to see the beauty in the darkness of Paddy Chayefsky's screenplay for "The Americanization of Emily."
"He was fearless, and he was a maverick, unafraid," his wife, Joan, said.
A student of film through his life, Ransohoff died Wednesday at his home in Bel-Air. He was 90.
After founding Filmways in 1952 with Ed Kasper to make TV commercials, Ransohoff moved into documentaries and then television sitcoms.
At one point in the 1960s, he commanded a generous portion of America's nighttime attention with "Mr. Ed," "The Beverly Hillbillies," "Green Acres," Petticoat Junction" and the "Addams Family."
His first feature length film was "Boys' Night Out," which featured Kim Novak and a storyline that now would be seen as preposterously politically incorrect.
Shot in black and white and stuffed with dark humor, "The Americanization of Emily" in 1964 was a daring anti-war movie that was nominated for two Academy Awards.
"Of his films, that was a favorite," his wife said. "He saw it as a statement about the glorification of war."
Ransohoff went on to produce or co-produce 46 films during his decades-long career — "The Sandpiper," "Ice Station Zebra," "Catch-22," "Save the Tiger, "Silver Streak," "Jagged Edge" — the list went on.
His final film, "Turbulence," arrived in 1997, the story of a poorly planned shootout aboard an LAX-bound 747. The jet lands safely. Not all the passengers do.
Ransohoff is credited with introducing filmmaker Roman Polanski to his future wife Sharon Tate, who had appeared in several episodes of the "Beverly Hillbillies." Tate was killed several years later by members of the Manson family.
Driven and sometimes tough, Ransohoff was asked to leave a set by Glenn Close because of his constant criticism, author Joe Eszterhas wrote in "Hollywood Animal."
Born in New Orleans on July 7, 1927, Ransohoff grew up in Connecticut, graduated from Colgate University and served a stint in the Army. His first marriage ended in divorce.
He is survived by his wife; sons Peter, Steve and Kurt; stepson Stephen Botthof; stepdaughter Erica Cantor; and 10 grandchildren. He was predeceased by a daughter, Karen.
---
Must-read stories from the L.A. Times
Get the day's top news with our Today's Headlines newsletter, sent every weekday morning.
You may occasionally receive promotional content from the Los Angeles Times.