Newsletter: Counter: Lots (and lots) of fried chicken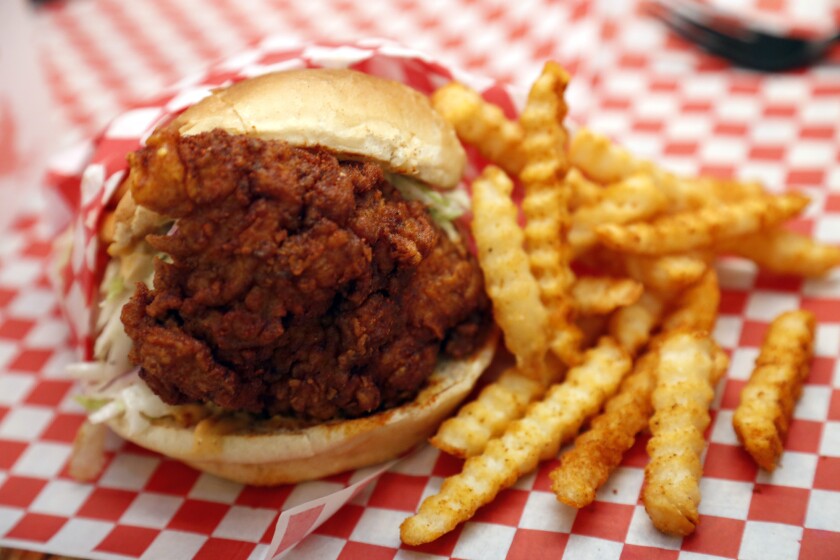 Happy Fourth of July weekend, which can mean many things to many people. Fireworks, Wimbledon, barbecue. For us, this year, it means fried chicken. This week Jonathan Gold reviews a Nashville hot chicken restaurant, and lists six of his favorite places to get Asian fried chicken — maybe because he usually spends his holiday making fried chicken at home, which is not a bad way to spend the day.
So we have a review, a list of places to go get your fried chicken fix, and we have some recipes if you need those too. We also have a story about Roussanne, an interesting white wine that might pair pretty well with your chicken dinner, now that we think about it. And if you need a place to pick up some chicken, or other things to throw on your grill, Curtis Stone's butcher shop just opened. Happy holiday indeed.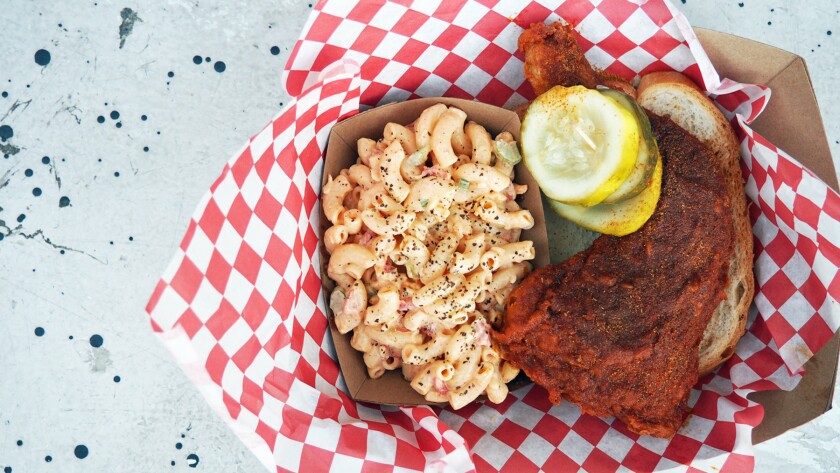 Seriously hot chicken
Jonathan Gold considers Howlin' Ray's newish Nashville hot chicken shop in L.A.'s Chinatown, the highly anticipated brick-and-mortar follow-up to the food truck from the same folks. Yes, it's hot, and yes it's worth the impressive lines. As is, for that matter, the Wednesday fried chicken night at Nickel Diner.
6 great Asian fried chicken joints
If your experience with fried chicken in L.A. has been limited to Southern iterations of the glorious dish, maybe it's time to branch out some. Jonathan Gold lists six of his favorite Asian fried chicken places — Filipino, Japanese, Thai, Sichuan, Indonesian and Korean versions. Time for a food crawl? Indeed.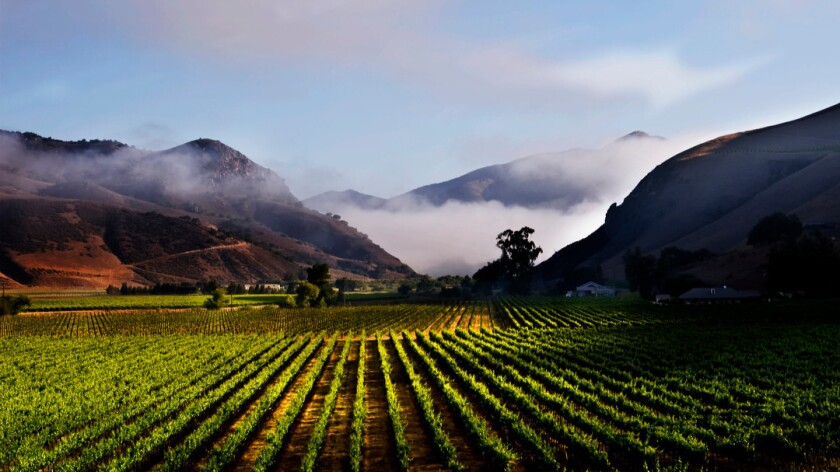 A look at Roussanne
Wine writer Patrick Comiskey considers Roussanne, a Rhône Valley white wine that's gained a kind of cult following in Santa Barbara County. And after you've finished reading about it, he conveniently gives you five bottles to check out.
Norteño tacos
If for some reason you're not a fried chicken fan (really?), Jonathan Gold did get around to checking out a new taqueria as well: Loqui in Culver City, which is among the many specialists of the Northern-style tacos (mesquite grilling, hand-made flour tortillas) that have been showing up around town.
Gas station eats worth filling up on
It's a maxim that some of the best restaurants in L.A. are in nondescript strip malls — but what about in gas stations? Food writer Keren Engelberg checks out five places where you can get some gas and a lot more than an energy drink and a candy bar. Samosas, tacos, tortas — and yes, more chicken.
The Taste is coming: Our annual Labor Day food weekend, Sept. 2-4, will be here before you know it, and tickets are already available.
Your "City of Gold" reminder: It's playing. Maybe go see it. Maybe don't go hungry, which brings us to…
Jonathan Gold's 101 Best Restaurants, the authoritative annual guide to local dining, is online for subscribers.
Check us out on Instagram @latimesfood
In the Kitchen: Sign up for our weekly cooking newsletter
Check out the thousands of recipes in our Recipe Database.
Feedback?
We'd love to hear from you. Email us at food@latimes.com.
---