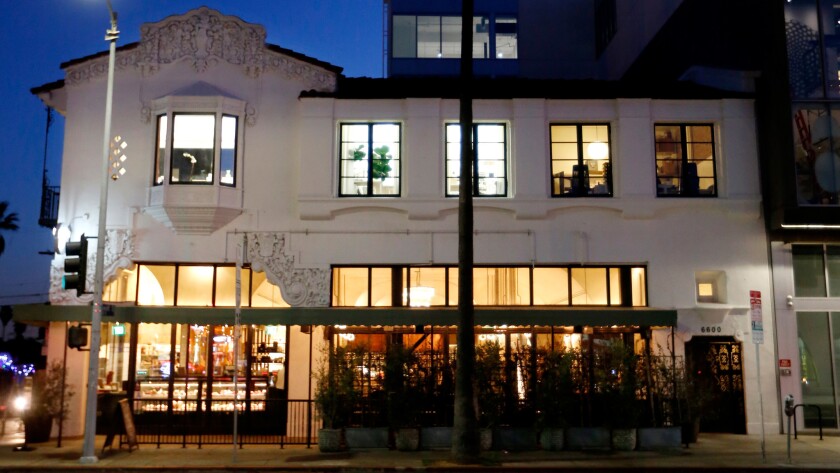 Yesterday, as our new president was being sworn in, Jonathan Gold and I were having coffee at Euro Pane, Sumi Chang's bakery on Colorado Boulevard in Pasadena. (In the case: an abacus row of enormous pink raspberry macarons.) Outside was the street that had been filled with thousands of people gathered for the Rose Parade only a few weeks ago, and it was pouring rain and cold and felt oddly like Seattle rather than drought-beset Los Angeles. It was a good day for ramen, for inordinately spicy Things in Bowls and other dishes, for comfort food and Jackie Kennedy's waffles. Apparently, it still is.
It is also probably a good time to stay home and catch up on old Jack Lemmon movies, which brings us to this week's story about all the big name chefs who are coming to L.A. Some have already opened restaurants, and an impressive number have projects opening soon or in the works. Why us, why now? In other news, we consider the massive beer list at another restaurant-butcher-shop and good news for a Filipino restaurant.
There's always more to check out: Kismet, the new place from the Madcapra chefs, is now open; we suggest where to go for a pretty awesome pulled pork sandwich. And if you celebrate the upcoming Chinese New Year — welcome to the Year of the Rooster — either by cooking at home or going out, we have recipes from our California Cookbook and a restaurant list from your favorite restaurant critic. And while you're waiting in line at your favorite dumpling house, here's an Elizabeth Bishop poem to read in the rain.
Not your grandma's steakhouse
Gwen, Curtis Stone's second L.A. restaurant, is named after one of his and his brother Luke's grandmothers (as is Maude; two restaurants, two grandmothers). And though Gwen is not exactly a steakhouse, but rather a fine dining-ish restaurant and butcher shop, it does have some pretty amazing steaks. And so in this week's review, Jonathan considers "that 12-ounce Blackmore Farms New York strip you have your eye on," among other happy things.
The out-of-towners
Recently this town has been in the midst of a food renaissance, with many big name chefs opening restaurants — and a pretty impressive list of people heading our way n the coming months, joining those who have opened already. Food writer Gillian Ferguson considers the trend: Why us, why now? And just who's coming to make your artisanal pizzas and loaves of bread, pretty tasting menus and swank burgers.
A nine-page beer list
Speaking of butcher shops, beer writer John Verive checks out the seriously impressive beer list at the Cannibal in Culver City — another meat-centric restaurant and butcher shop. So there's the beer, the meat counter, the restaurant and some pretty great charcuterie, which we've cataloged before. (Are you planning your Super Bowl party yet? Right.)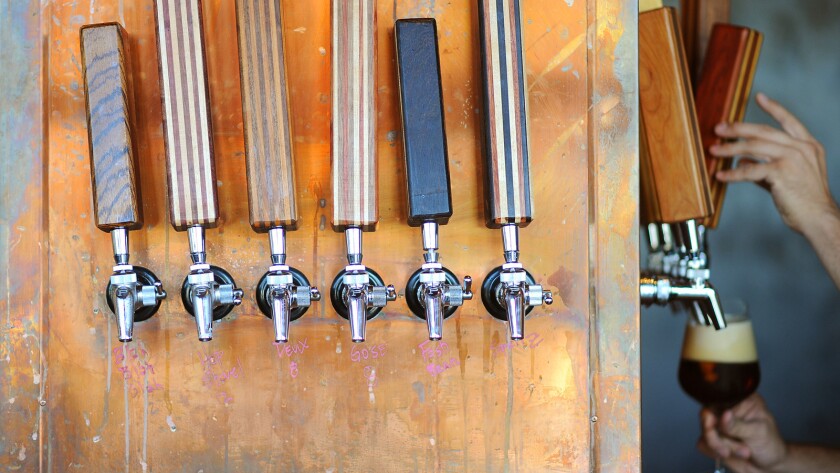 More kinilaw for us all
Lasa, the pop-up Filipino restaurant that found a temporary home in the Far East Plaza, in Alvin Cailan's Unit 120 kitchen incubator space, is staying put. Cailan has left the location to brothers Chase and Chad Valencia, who will continue to make some of the best Filipino food in town in their now-permanent home.
Jonathan Gold's 101 Best Restaurants, the authoritative annual guide to local dining, is online for subscribers and now features his 2016 Best Restaurants. If you didn't get a copy of the booklet, you can order one online here.
"City of Gold," Laura Gabbert's documentary of Jonathan Gold's Los Angeles, is available on Amazon.
Check us out on Instagram @latimesfood
In the Kitchen: Sign up for our weekly cooking newsletter
Check out the thousands of recipes in our Recipe Database.
Feedback? We'd love to hear from you. Email us at food@latimes.com.
---