A volatile situation between the U.S. and Iran is growing.
TOP STORIES
Showdown With Iran
Weeks of rising tensions. A shot-down U.S. drone. Plans for a retaliatory strike on Iran, abruptly aborted. The decades-long standoff between the United States and the Islamic Republic appears to be changing by the hour, after a missile fired from Iran took down an unarmed U.S. surveillance drone. While the two countries disagreed on whether the unmanned aircraft was in Iranian airspace, President Trump called the incident "a mistake" and said, "I find it hard to believe it was intentional." But Iranian officials said it was no accident. Late Thursday night, a U.S. official said the military had made preparations for limited strikes on Iran in retaliation, but approval was abruptly withdrawn before the attacks were launched. The New York Times reported that Trump had OKd the strikes, but then called them off.
More Politics
-- The Senate voted to block the Trump administration from selling arms to Saudi Arabia, launching a new challenge to Trump's alliance with the country. The president has promised to veto the measures.
-- Hope Hicks, Trump's former communications director, defended the Trump campaign's use of hacked emails released by Russians during the 2016 presidential race, according to a transcript of her testimony.
-- Alabama Republican Roy Moore says he is running for U.S. Senate again in 2020 after failing to win the seat two years ago amid sexual misconduct accusations.
A Jump at the Pump
Globally, U.S.-Iran tensions have made the price of oil jump. In California, there's another shock coming at the pump: Starting July 1, the gasoline tax is set to climb by 5.6 cents per gallon. This second round of increases, approved by state leaders two years ago, will mean California charges the highest taxes and fees on gas in the country. The money will go to road repairs and mass transit. But officials say, even with the latest increase, it will fall woefully short.
The Sport of Kings' Invisible Underclass
The final three days of horse racing begin today before a summer break kicks in at Santa Anita Park. Since the start of the meet in late December, 29 horses have died racing or training. Animal rights activists and politicians have called for the suspension of racing at the track. But many of the roughly 1,500 humble backstretch workers — grooms, trainers, exercise riders and stable cleaners — say powerful people are forgetting their livelihood is at stake too.
Cloud Canine
Besides being the summer solstice, today is Take Your Dog to Work Day. At Amazon headquarters in Seattle, the latter is pretty much every day. More than 7,000 dogs are registered to come to work at Amazon's offices, where about 49,000 people are employed. How does that work, especially if you are a cat person? Read on.
Your support helps us deliver the news that matters most. Subscribe to the Los Angeles Times.
Sign up to get Today's Headlines delivered to your inbox. »
CALIFORNIA
-- The University of California has released a sweeping list of recommendations aimed at better policing of fraud and conflicts of interest in admitting students — a process triggered by the national college admissions scandal.
-- A video shows L.A. County sheriff's deputiesfiring 34 shots at a car in the killing of unarmed man in South L.A.
-- Fire weather officially arrived in Northern California this week, signaling the beginning of what officials expect will be an exhausting year for firefighters across the state.
-- What causes June gloom in Southern California? This explains it.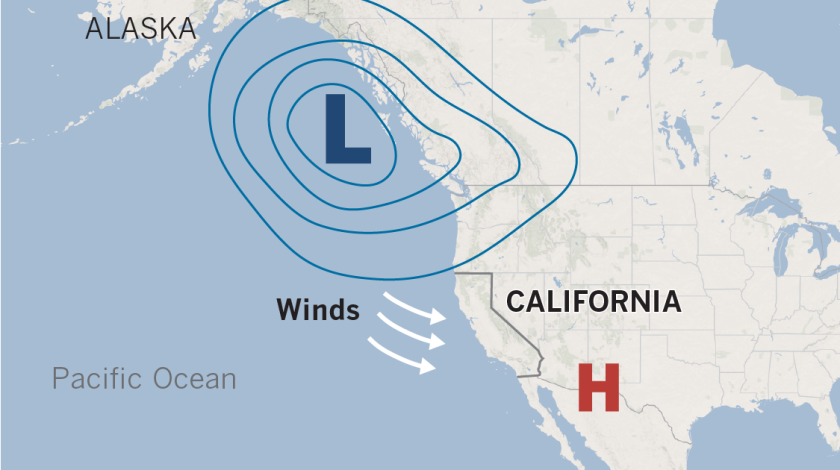 YOUR WEEKEND
-- Can you actually peel garlic like in that viral video? We put it to the test.
-- In Torrance, the Madrona Marsh Nature Center offers a bucolic home for wetland birds and 35 acres of lovely walking for the rest of us.
-- Contemplating a triathlon? Learn from this writer's training mistakes.
HOLLYWOOD AND THE ARTS
-- Film critic Kenneth Turan says "Toy Story 4" will blow you away in ways you won't be expecting.
-- "The Quiet One," a new film on original Rolling Stones bassist Bill Wyman, offers rare footage and inside scoop on the band.
-- A stripped-down version of "Time" by Queen frontman Freddie Mercury has resurfaced more than 30 years after it was recorded.
NATION-WORLD
-- The Supreme Court said the Constitution did not require tearing down historic monuments just because they featured religious symbols, such as crosses or the Ten Commandments.
-- Chinese President Xi Jinping's visit to North Korea is meant to send a message to Trump: Xi could play nice or hardball on the U.S.-China trade war and North Korea denuclearization.
-- Britain's next prime minister will be a man in his 50s who went to Oxford University: either Boris Johnson or Jeremy Hunt.
BUSINESS
-- Slack Technologies, which makes software for workers to chat and collaborate on projects, went public on Thursday. It could be one of the most valuable technology companies to reach U.S. markets this year.
-- A fierce battle over automation at the Port of Los Angeles will move to the City Council as dockworkers continue to protest expected job losses at the nation's largest shipping terminal.
SPORTS
-- At the Women's World Cup, the U.S. defeated Sweden in its group play finale.
-- Zion Williamson went first in the NBA draft, as expected. Here's our pick-by-pick analysis of what happened next.
OPINION
-- Men are expected to be "strong silent types" — and it's breaking them, writes Henry Rollins.
-- Enough is enough. Let's abolish overdraft fees, writes consumer columnist David Lazarus.
WHAT OUR EDITORS ARE READING
-- "Your professional decline is coming (much) sooner than you think. Here's how to make the most of it." (The Atlantic)
-- Thousands of people in Tennessee have spent years trapped in a haze of opioids. Meet one of the lucky ones. (Tennessean)
-- Morocco is home to Africa's largest silver mine and its oldest sit-in protest. (Roads and Kingdoms)
ONLY IN L.A.
Keep L.A. weird? That's more or less the battle cry of columnist Nita Lelyveld, who likes "driving down its streets and its freeways and doing double takes — at the front yard that's been turned into a safari scene, the building shaped just like a tamale or a camera." But more and more, the places that make L.A. quirky seem to be losing out to the bland, the boxy and the Instagram-friendly.
If you like this newsletter, please share it with friends. Comments or ideas? Email us at headlines@latimes.com.
---