Editorial: House Republicans' border security bill misses chance to fix real immigration challenges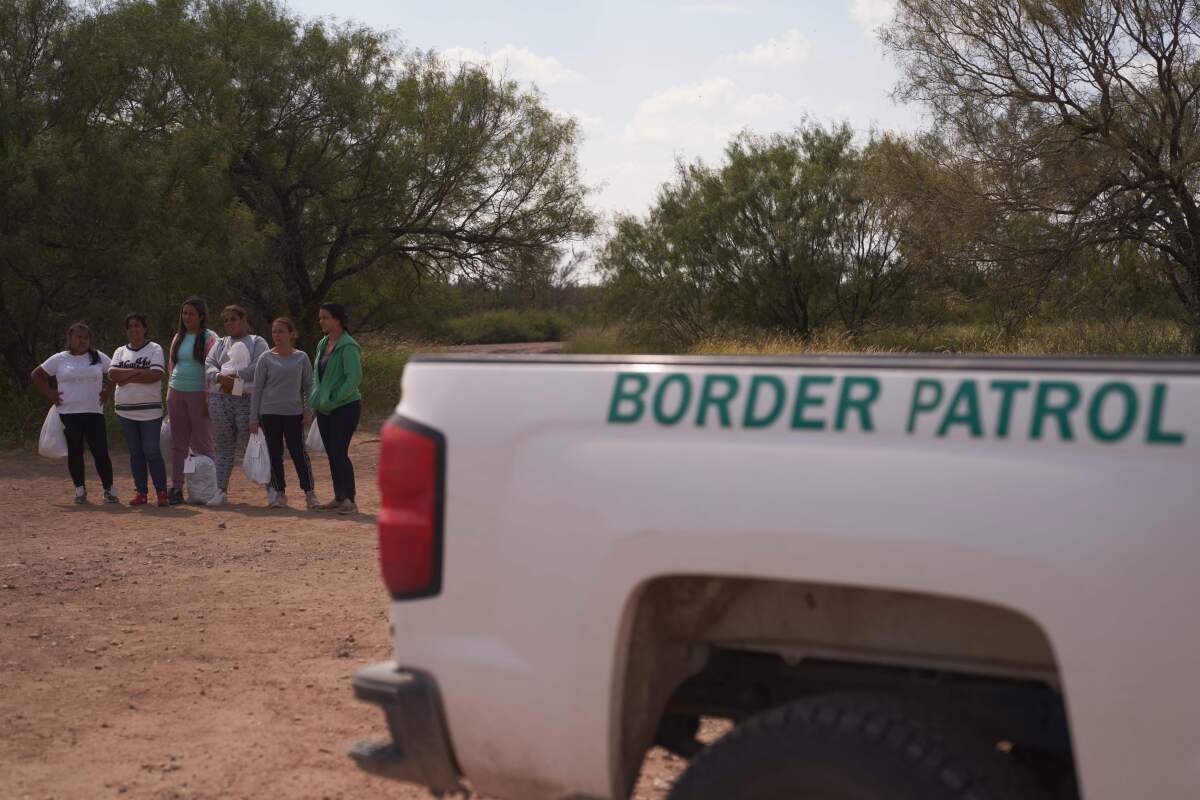 According to Republican lawmakers crafting border security legislation, the U.S.-Mexico border is teeming with criminals wearing backpacks full of fentanyl, drug cartels patrolling the area and impoverished migrants invading the United States. It's no wonder that such an exaggerated vision of the border has failed to produce viable legislation to fix the nation's broken immigration system. The latest bill passed by House Republicans to reform immigration and enhance border security seeks to close off the border to migrants and asylum seekers.
It's an unrealistic strategy for dealing with the historic number of people around the world in search of jobs, shelter and safety. The conditions that many of these migrants are fleeing are so harsh that they will risk their lives to come to the U.S. to find the jobs. A failure to acknowledge this economic reality has doomed past efforts to control migration, endangering migrants' lives and overwhelming border authorities.
The Secure the Border Act of 2023 is an amalgamation of three separate bills. Congressional Republicans took trips to the U.S.-Mexico border for a look at the dynamics of the region. Members of the House Homeland Security Committee grilled Homeland Security Secretary Alejandro N. Mayorkas and other border law enforcement leaders during hearings the last few months. These efforts should have produced more thoughtful, achievable policies.
Instead of addressing root causes of migration and making it easier to apply for asylum, the plan is to scare people away. That hasn't worked in the past and is unlikely to work now.
Instead, the resulting bill proposes a variety of measures that would severely curtail the right of migrants to request asylum, roll back protections for migrant children detained by border authorities, cut off funding to nonprofit organizations that help newly arrived migrants, increase Border Patrol staffing, add 200 miles of border wall, criminalize overstaying a visitor's visa, and limit the ability of the president to offer temporary stays for humanitarian reasons, among other enforcement measures.
Several measures contained in the bill would violate the human rights of migrants in direct contradiction of national and international laws and agreements designed to protect them.
For example, the 1997 Flores Settlement Agreement, the result of a lawsuit, outlines protections for migrant minors by dictating the conditions for their treatment, detention and release. This bill would allow minors to be detained with their family members indefinitely, instead of the maximum 20 days under the agreement. And the bill would not require licensing of state facilities serving as detention centers for families and kids, potentially opening the door to more well-documented abuses in such facilities.
On Wednesday, an 8-year-old migrant girl died while in Border Patrol custody in Texas. Little is known about how she died except that she "experienced a medical emergency" and was taken to the hospital, where she died. Such incidents show the need to continue protecting migrant children.
Republicans have begun the wasteful process of gathering evidence to impeach Secretary of Homeland Security Alejandro Mayorkas. It's a blatant effort to score political points, rather than develop better border policy.
With so many draconian provisions, the bill has no chance of survival in the Democratic-controlled Senate. It's a shame that Congress has failed for nearly 40 years to modernize the nation's immigration laws to address the historic levels of global migration or to even recognize the approximately 11 million immigrants in the U.S. who lack documentation.
It's particularly frustrating because there are immigration reforms on which many Democrats and Republican could probably agree.
For example, staffing at the border is an issue for discussion, with the number of migrants arriving there in recent months. Border Patrol Chief Raul Ortiz testified earlier this year that he has had to shift agents from the Canadian border and less busy regions along the Mexican border to deal with busier areas along the southern border. Border crossings have dropped significantly since the pandemic-era restrictions known as Title 42 expired last week, though it's too soon to tell if that will continue.
Republicans must move beyond party politics and acknowledge the most powerful incentive luring migrants to the U.S. — jobs. Some GOP legislators who represent farm communities threatened last week to withdraw their support of the border bill because it contained a provision calling for all employers to use the federal E-Verify document verification system. The requirement would hamper the availability of labor in their communities, they argued, a tacit admission of U.S. dependence on migrant labor.
Republicans want tougher border enforcement, but they need to be honest about the U.S. need for migrant workers. Unless those jobs disappear, migrants will continue to brave whatever barriers the U.S. puts up. Such acknowledgment will go a long way toward crafting more achievable — and humane — immigration and border security legislation.
Our six-week newsletter will help you make the right decision for you and your property.
You may occasionally receive promotional content from the Los Angeles Times.