Baja baby scallops ceviche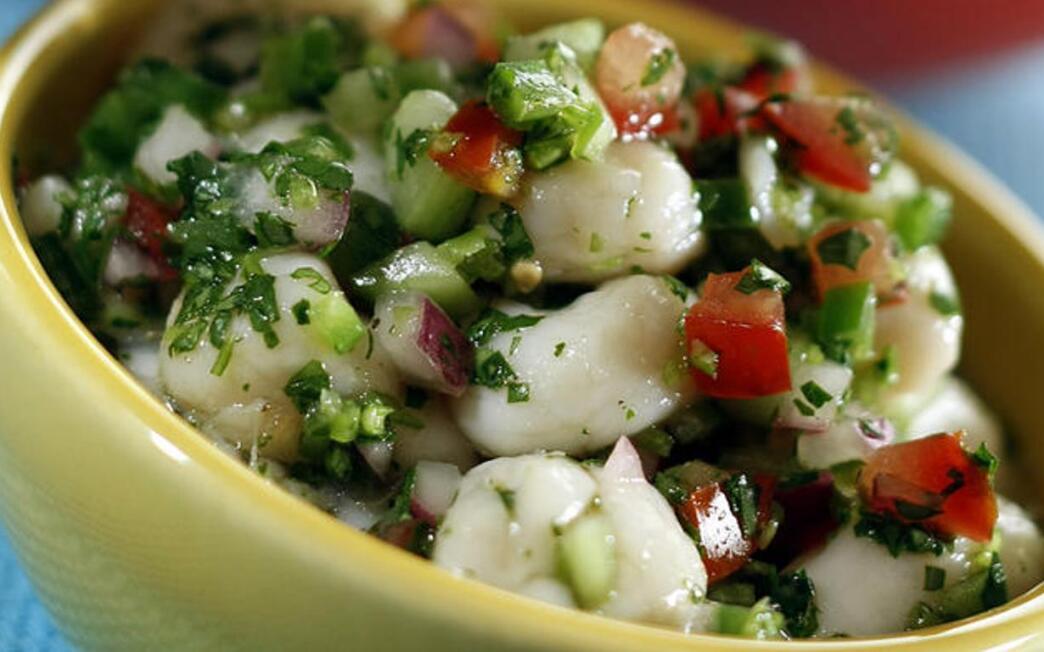 Print Recipe

Print Recipe
Dear SOS: We spent the weekend in Los Cabos and had an incredible scallop ceviche dish at the Tequila & Ceviche Bar at Las Ventanas. It was so fresh, I think it came straight from the Gulf of California. The chef said they marinate the scallops in lime juice to "cook" them. It looked beautiful, tasted even better and seemed pretty simple to make. Could it be that easy? Would they be willing to share the recipe? It would be a great way to impress my friends this summer.
Amanda Saxe
Encino
Dear Amanda: Las Ventanas al Paraiso was happy to share their recipe for this bright and simple dish.
1
In a medium bowl, marinate the scallops in the lime juice for 30 minutes, covered and refrigerated, tossing every 10 minutes.
2
Strain and save the lime juice. Stir in the onion, tomato, cucumber, jalapeno and cilantro. Stir in the olive oil and season to taste with salt and pepper, and add back lime juice to taste as desired. Serve immediately.
Adapted from Las Ventanas al Paraiso.
---
Get our new Cooking newsletter.
You may occasionally receive promotional content from the Los Angeles Times.