Basic Bread Stuffing
Yields
Stuffs 1 (12- to 14-pound) turkey, about 10 to 12 servings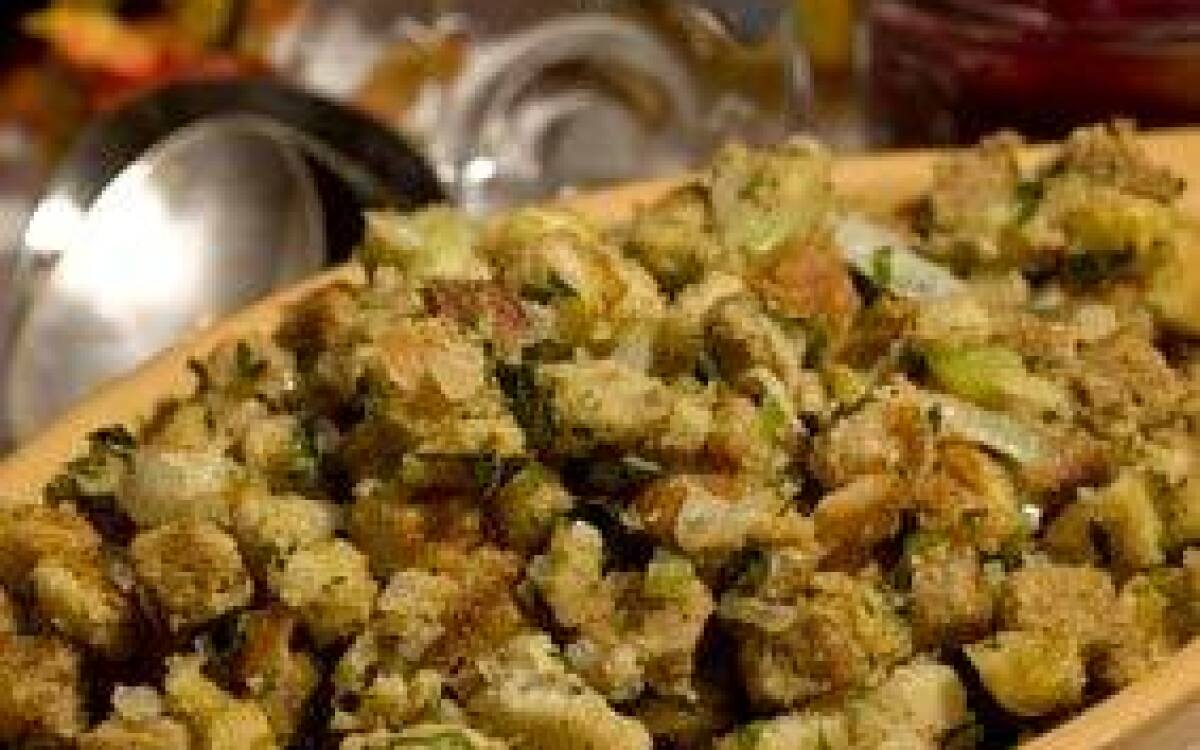 Print Recipe

Print Recipe
Simple but not simplistic, this is classic stuffing: toothsome, chewy, crispy and soft; just moist enough to not be soggy; rich with texture and the flavors of poultry, aromatics and herbs; and seasoned just right. As the name implies, it is the basis from which all other stuffings are derived.
Baking it inside the bird is traditional but cooking it to a food-safe 165 degrees often means cooking the bird to over 185, which translates to overdone, dry turkey. Instead, bake it in a buttered casserole at 325 for 30 to 45 minutes, until heated through. Technically it is then dressing but, whatever you call it, it will always be delicious.
From the story: The Basic Stuffed Turkey
1
Melt butter in large stockpot. Add onion and celery and cook until vegetables are tender but not browned.
2
Add to bread cubes in large bowl. Add salt, pepper, sage and parsley, and toss until well mixed. Add turkey stock and blend well.
3
Bake any excess stuffing in lightly greased casserole at 325 degrees until heated through, about 30 to 45 minutes.
Get our new Cooking newsletter.
Your roundup of inspiring recipes and kitchen tricks.
You may occasionally receive promotional content from the Los Angeles Times.