Candy Corn
Yields
Makes 12 to 15 dozen candies, depending on size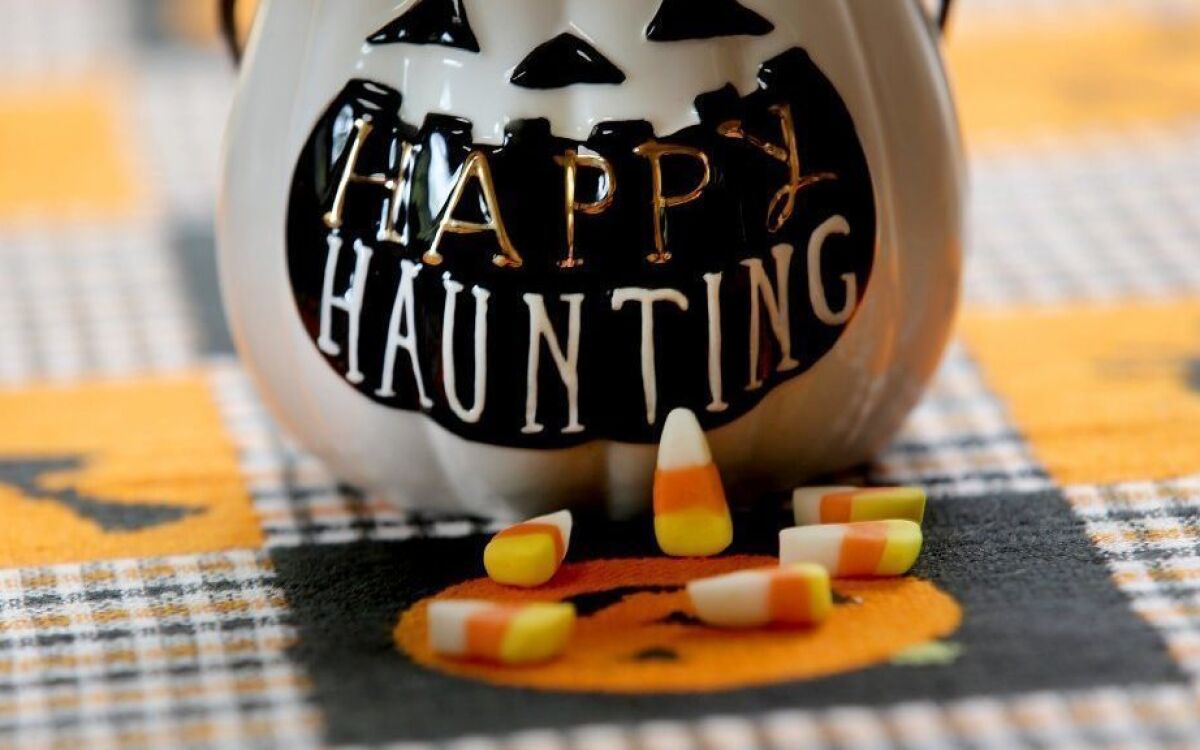 Print Recipe

Print Recipe
Love it or hate it, candy corn is the second most popular Halloween candy, after chocolate. There are many ways to make the candy, but this method doesn't require a thermometer or timer. You just need a little patience to form and cut the candies. I make these by melting marshmallows to create a sort of fondant (that sugary "dough" often used to make edible cake decorations). Butter and vanilla give the candy a rich flavor, and the melted marshmallow and a touch of nonfat milk powder will create a fluffy texture with a soft center.
From the story: The tricks behind the treats: Homemade Halloween candy recipes
1
In a large, heavy-bottom sauce pot, melt the butter over medium heat. Add the marshmallows and cook, stirring constantly, until the marshmallows melt and the mixture is smooth. Remove from heat and stir in the water, powdered milk and vanilla extract.
2
Stir in the powdered sugar, 1 cup at a time, until you have a stiff, sticky dough.
3
Grease your fingers well with butter. Remove the mixture from the pot and knead the dough until it becomes pliable. Dust a work surface with powdered sugar and continue kneading the dough until it becomes soft and smooth and no longer sticky to the touch. Divide the dough into thirds. Color one of the pieces with yellow food coloring and another piece with orange food coloring (leave the last uncolored). Form each of the pieces into a disk and cover tightly with plastic wrap. Refrigerate overnight to rest the dough.
4
The next day, divide each disk into eighths. Roll one portion of each color separately into a thin strip. Line the strips up on a piece of wax or parchment paper so that the colors are white, orange and yellow. Place another sheet of wax or parchment paper over the strips, and roll slightly so the pieces merge to form a triangular ribbon, with the white forming the edge, and the yellow forming the widest part of the candy.
5
Slice the ribbon crosswise to create triangles to form the candy corn shapes. Repeat with the remaining pieces to form all of the candy corn candies. Set out at room temperature until the candies harden, then store in an airtight container at room temperature for up to 2 weeks.
Get our new Cooking newsletter.
Your roundup of inspiring recipes and kitchen tricks.
You may occasionally receive promotional content from the Los Angeles Times.