Chocolate pecan caramel tart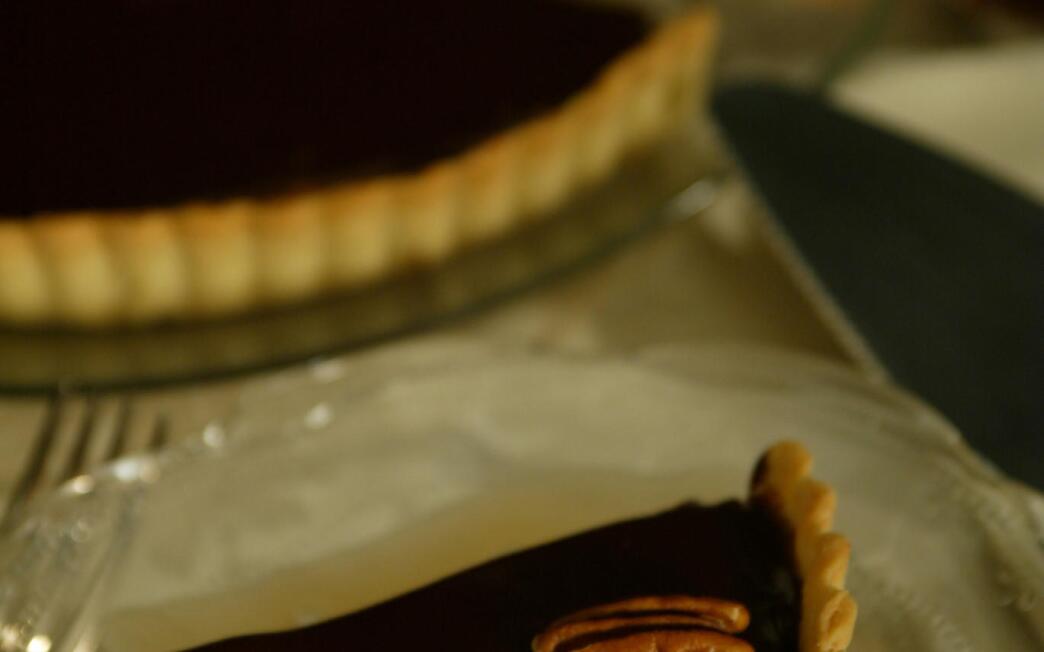 Print Recipe

Print Recipe
Dear SOS: I rode on the Napa Valley Wine Train and had the chocolate pecan tart for dessert. I'd love to have the recipe.
Mari Ellis
Mission Viejo
Dear Mari: This recipe was developed by chef Kelly McDonald. Though the tart has three components -- cookie-dough crust, caramel-nut filling and chocolate ganache topping -- it's easy to make and an elegant dinner-party finish.
Tart crust
1
Using an electric mixer on low speed, cream the butter and sugar. Add the vanilla and egg, scraping down the sides of the bowl. The mixture should be smooth. Add the flour a little at a time, scraping down the sides of the bowl until the mixture is combined and once again smooth. Form the dough into a disk shape, wrap in plastic and refrigerate for one hour.
2
Heat the oven to 350 degrees. Roll out the dough to one-fourth-inch thickness. Lay the dough in a 9-inch fluted tart pan and use your fingers to press it into the pan. Prick the bottom of the dough with a fork and chill for 20 minutes.
3
Bake the crust until golden, about 20 to 25 minutes. Extra dough can be stored in the freezer for up to three months if tightly wrapped.
Caramel
1
Combine the water, sugar and lemon juice in a high-sided small saucepan. Over medium high heat, cook until the mixture is amber, about 20 minutes, using a pastry brush to "wash" down the sides of the pot as the caramel cooks.
2
Remove from heat and slowly add the cream while whisking, taking care as the mixture may bubble up. Add the butter a few pieces at a time while whisking rapidly. Cool to room temperature before using. Caramel can be refrigerated for up to one month.
Ganache and assembly
1
Place the cream in a bowl and place the bowl over a pot of simmering water on medium-low heat. When the cream starts to simmer, stir in the chocolate until smooth and shiny. Set aside and allow to cool to room temperature. Ganache can be refrigerated for up to one month.
2
Spread the chopped pecans in the bottom of the tart shell. Spoon 1 cup of caramel over the pecans and spread to smooth. Bake the tart in a 350-degree oven for 5 minutes. Remove and cool.
3
When the tart has cooled, pour the chocolate ganache over the pecan-caramel mixture and spread to smooth. Refrigerate for at least 1 hour before serving.
---
Get our new Cooking newsletter.
You may occasionally receive promotional content from the Los Angeles Times.