Ciopinot's 'no work' cioppino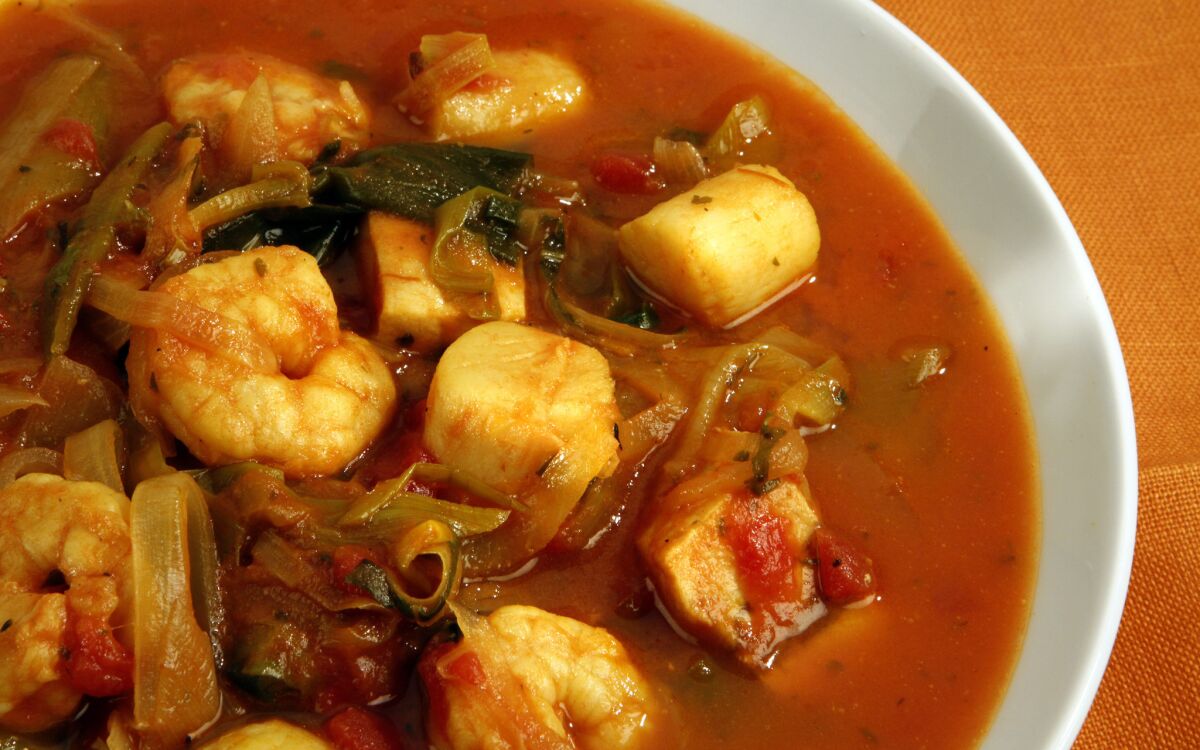 Print Recipe

Print Recipe
Dear SOS: We recently dined at Ciopinot in San Luis Obispo. We tried their "no work" cioppino, and it was the best cioppino we've ever eaten. Wonder if the restaurant will share the recipe? Thank you.
Brian Somodi
Laguna Beach
Dear Brian: It may take a little work prepping the ingredients, but Ciopinot's take on this classic contains a lot of flavor in just a few simple steps, and it makes a perfect dinner for those cold winter nights! Enjoy!
1
In a medium, heavy-bottom pot heated over medium-high heat, add the oil, then stir in the onions, leeks, garlic, parsley, bay leaf, oregano, thyme, pepper and saffron. Cook, stirring frequently, until the onion is translucent and the herbs are fragrant, 6 to 8 minutes.
2
Stir in the tomatoes, tomato sauce and wine. Cover and simmer gently to develop the flavors, 30 to 45 minutes. Thin if desired with 1/2 cup to 1 cup clam juice. Season with 2 teaspoons salt and 1 tablespoon hot sauce, or to taste. The cioppino base can be made ahead of time to this point; remove from heat, cover and refrigerate up to one day (reheat before continuing).
3
To the pot, add the shrimp, scallops and fish. Cover and simmer gently just until the fish and shellfish are firm and opaque, about 10 minutes. Uncover the pot and remove from heat. Stir in the chopped cold butter, stirring just until the butter melts to add a little richness to the broth. This makes about 5 cups cioppino. Ladle the cioppino into wide bowls, garnishing each serving with freshly chopped basil and oregano. Serve immediately.
Adapted from Ciopinot in San Luis Obispo.
---
Get our new Cooking newsletter.
Your roundup of inspiring recipes and kitchen tricks.
You may occasionally receive promotional content from the Los Angeles Times.