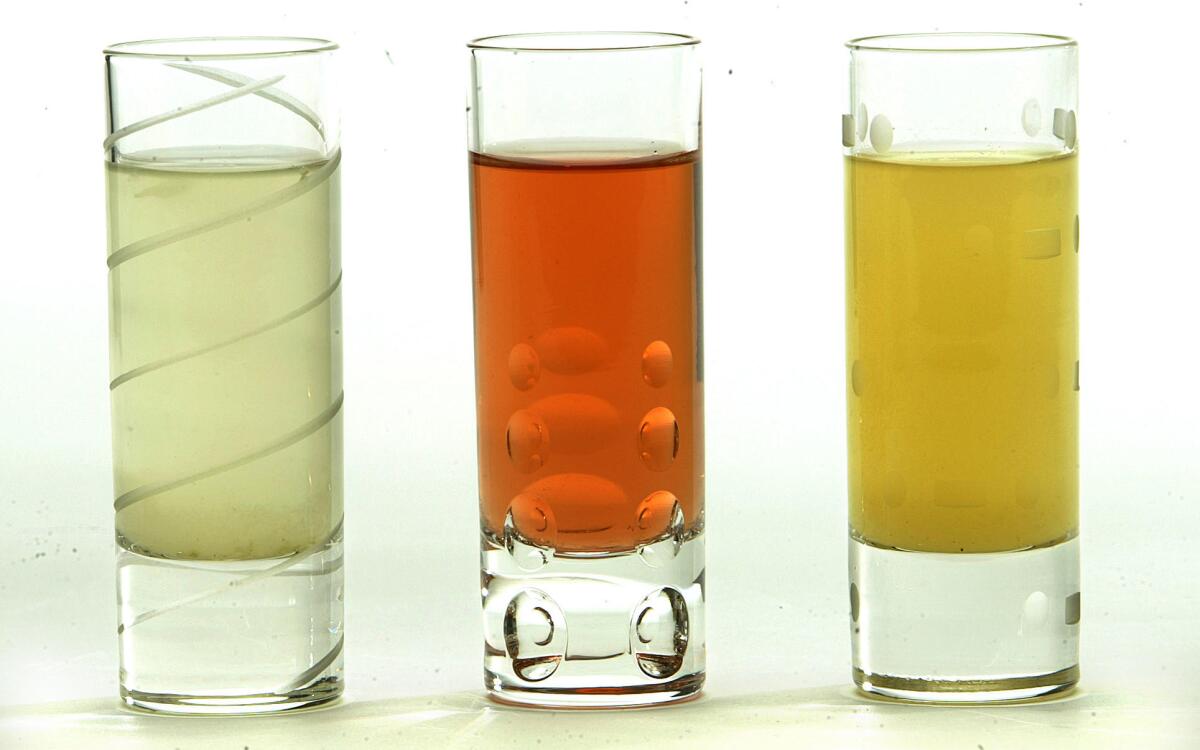 Print Recipe

Print Recipe
If you can make a pot of tea, you can infuse sake. It's not only an excellent aperitif but also a good match with spicy dishes such as satay or curry -- and if you're looking for a change from mimosas, it's a wonderful choice for brunch.
Sake can spoil, so it's important to work in small, quart-sized batches (most large bottles of sake are between 720 and 750 milliliters, or about 3 cups). All you do is wash and slice the fruit of your choice, put it in a glass container with the sake and other flavorings, and let it sit at room temperature for two to six days.
As a general rule, use two parts sake to one part fruit, though you'll want to adjust that depending on your own tastes and the intensity of the fruit. Taste the fruit you're using first to gauge its level of sweetness, then experiment to find the right combinations of fruit, sweetening and other flavors for your taste.
From the story: Move over, mimosa!
1
Pour the sake into a glass container. Grate the citrus and squeeze the juice. Combine the zest with the juice and add to the sake.
2
3
Shake and let the mixture sit at room temperature for 4 days. Refrigerate and drink very cold, straight or on ice.
Adapted from Jer-ne Restaurant, the Ritz-Carlton, Marina del Rey.

You may also use yuzu when in season for this recipe.
---
Get our new Cooking newsletter.
Your roundup of inspiring recipes and kitchen tricks.
You may occasionally receive promotional content from the Los Angeles Times.