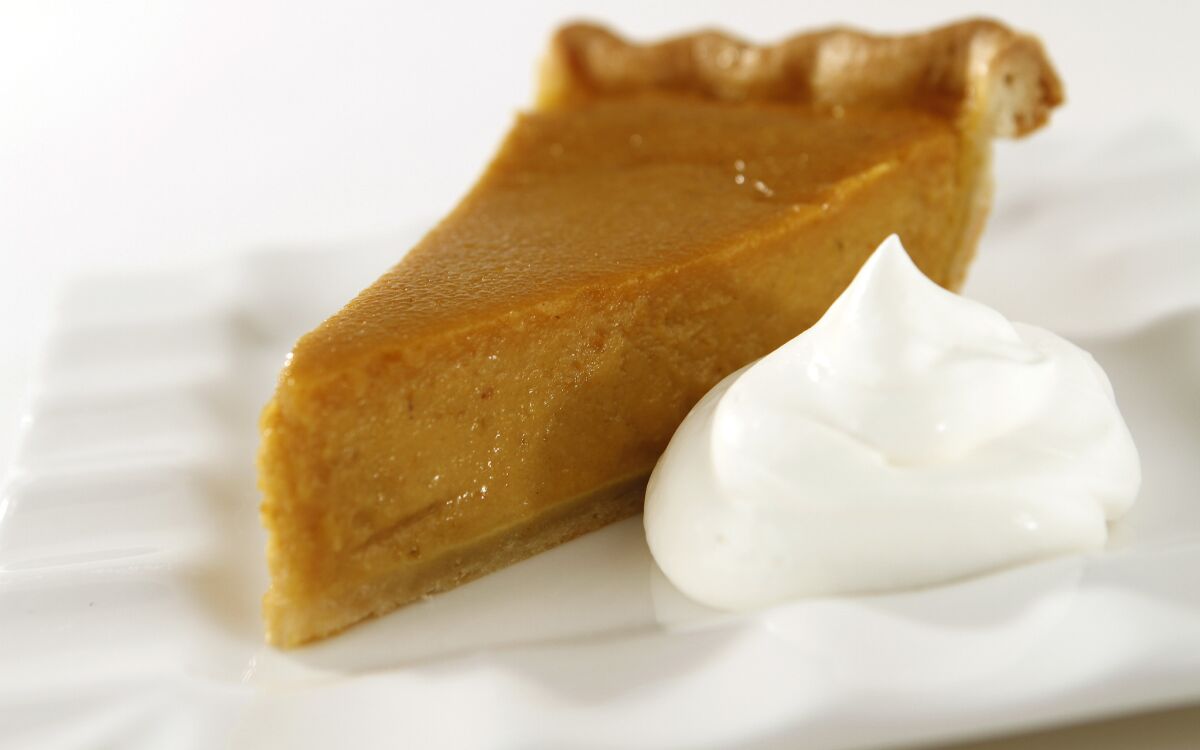 Print Recipe

Print Recipe
If Thanksgiving is the classic American food holiday (or maybe it's the only American food holiday?), pumpkin pie is the classic ending for it. And while you can find all kinds of variations that take the basic pie in different directions -- many of them quite delicious, to be sure -- there still is no beating the original, as created here by former Times Test Kitchen manager Donna Deane.
She calls for making the dough by hand rather than using a pastry cutter or a food processor because that is the best way to get the perfect texture. You can make the dough the day before, but to keep the crust crisp, wait till Thanksgiving morning to roll it out, make the filling and bake the pie.
Crust
1
Combine the flour, sugar and salt in a large bowl and stir. Add the butter and blend it in with your fingers until the mixture resembles coarse crumbs.
2
Lightly beat the egg yolk and add the ice water. Add the egg mixture to the flour mixture in the bowl and stir with a fork just until the dough comes together into a ball. (To make using a food processor, pulse the flour, sugar and salt to combine. Add the butter and pulse 4 or 5 times until the mixture resembles coarse crumbs. Add the egg yolk. Add the water, a tablespoon at a time, pulsing briefly until the dough forms a ball.) Wrap in plastic wrap and chill until firm, about 1 hour, or overnight.
3
Turn the dough out onto a lightly floured board and roll into a 13-inch circle. Fold the dough in quarters and center on the pie plate; unfold and gently pat the dough onto the bottom and sides of the plate. Trim and flute the edges.
Filling and assembly
1
Heat the oven to 450 degrees. Heat the milk just until hot but not simmering. Remove from heat and add the butter. Set aside.
2
Lightly beat the eggs. Add the pumpkin, sugar, salt and spices. Stir until completely blended. Stir in the hot milk mixture.
3
Brush the fluted edge of the pie crust with milk. Pour the filling into the pie shell.
4
Bake 15 minutes, then reduce heat to 350 and bake an additional 35 minutes. Cool on a wire rack. Serve with whipped cream.
---
Get our new Cooking newsletter.
Your roundup of inspiring recipes and kitchen tricks.
You may occasionally receive promotional content from the Los Angeles Times.