Clementine Bakery's banana cake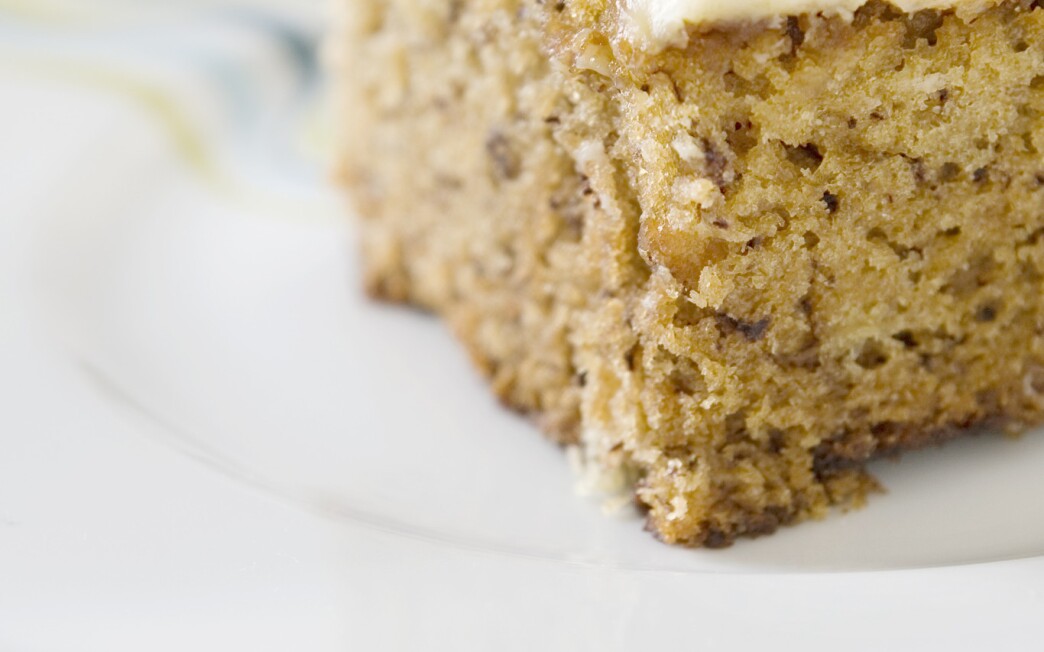 Print Recipe

Print Recipe
Dear SOS: Is it possible to find the recipe for Clementine's banana cake with frosting? It is moist but not too dense. It almost tastes like banana bread with frosting, but every time I try it that way it comes out like a brick with mortar. Thanks.
Anne Carlock
Santa Monica
Dear Anne: The secret to this recipe is pastry flour (not cake flour) for a noticeably light crumb and the combination of very ripe bananas and a little buttermilk for rich flavor and super-moist texture. It's delicious topped with a little freshly whipped cream cheese frosting.
Banana cake
1
Heat the oven to 350 degrees. Into a large bowl sift together the flour, sugar, baking powder, baking soda and salt.
2
In the bowl of a stand mixer, or in a large bowl with a hand mixer, mash the bananas. Mix in the eggs, one at a time, until each is completely incorporated, then mix in the buttermilk, oil and vanilla. Finally, mix the dry ingredients into the batter just until thoroughly combined.
3
Pour into a 9-by-13-inch greased pan. Bake for 35 to 40 minutes, until golden-brown on top, a toothpick inserted comes out clean and the cake springs back when lightly touched. Cool on a rack.
Cream cheese frosting and assembly
1
In the bowl of a stand mixer, or in a medium bowl with a hand mixer, beat the cream cheese until smooth and there are no lumps. Add the butter and whip until incorporated, then add the powdered sugar and the sour cream. Frost the top of the cooled cake, then slice and serve.
From Clementine Bakery in Century City. Pastry flour is available at baking and cooking supply stores.
---
Get our new Cooking newsletter.
You may occasionally receive promotional content from the Los Angeles Times.