Cocktail onions
Yields
Makes 2 to 4 dozen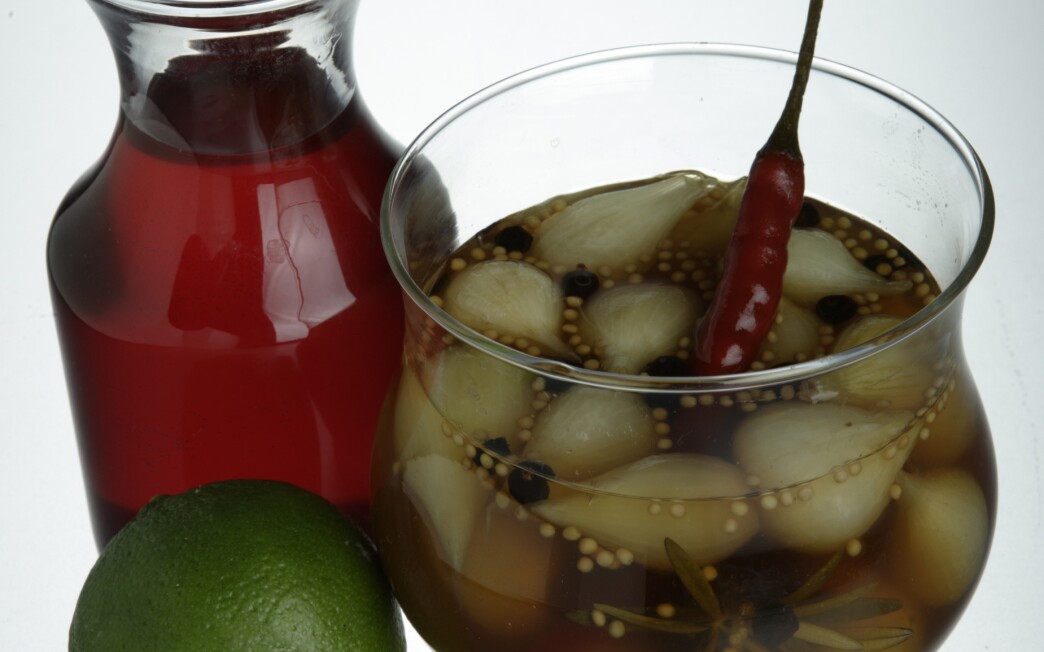 1
Place the onions in a large bowl and pour boiling water over them to cover. Let stand for 1 minute. Drain and rinse under cold running water. Using a paring knife, trim the root ends and peel off the thin outer skins.
2
Add the vinegars, salt, sugar, mustard seed, juniper berries, peppercorns, allspice berries, rosemary and chile to a medium saucepan, stir to combine and bring to a boil.
3
Add the onions, reduce the heat, and simmer 2 minutes. Simmer larger cocktail onions (24 per pound) 2 minutes more. Allow the onions to cool in the liquid.
4
Stir in the vermouth. Transfer the cooled onions and liquid to a container with a tight-fitting lid. Allow the onions to marinate for at least 24 hours before using. Store in the refrigerator for up to 3 weeks.