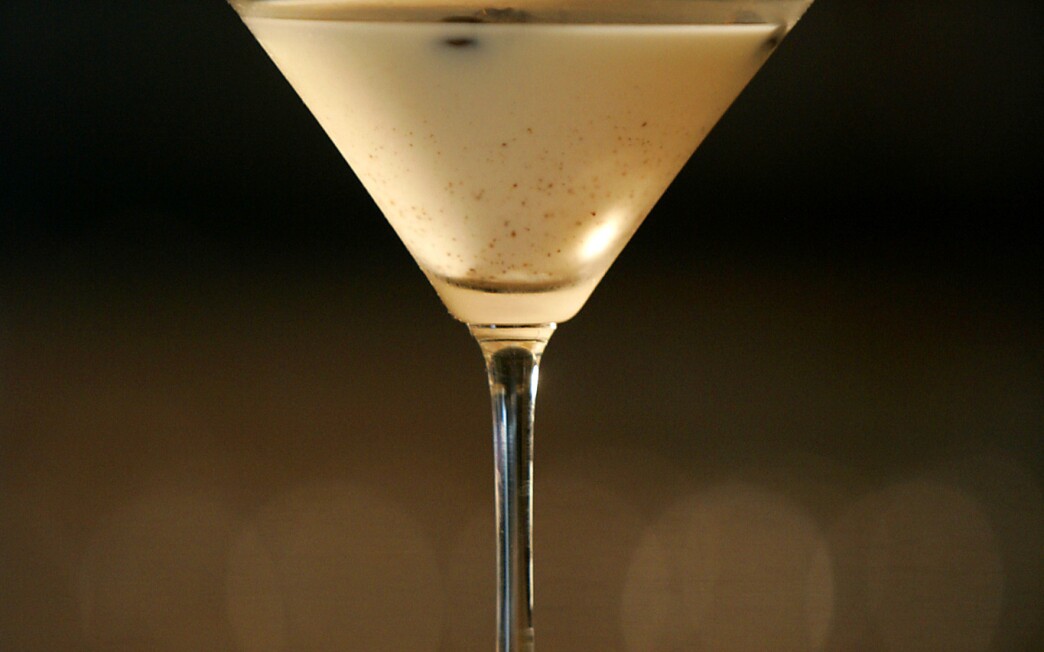 Print Recipe

Print Recipe
The last dinner plate has been cleared and you're craving coffee with a kick -- an after-dinner drink with just the right amount of sweetness to balance the heady, robust brew. But when the menu appears, it's often hard to tell the drinks from the desserts.
Not every mixologist in town has succumbed to sweet temptation. Some of the best bartenders and chefs are adding high-quality coffee elements to their stock of prime drink ingredients. They're using the finest quality brewed coffee, espresso, coffee liqueurs and even infused ground coffee beans to build, leading the way with complex, intriguing coffee drinks that showcase the brew's affinity for full-bodied spirits.
"A good coffee drink is like good perfume," says Vincenzo Marianella, who has the fancy title of consulting mixologist at Providence on Melrose Avenue. "The aroma of the coffee, espresso or liqueurs should draw you in before you even take a sip -- then the flavors can open up on your tongue." For his Rum-Coffee Meltaway, Marianella uses rum, cherry brandy and lemon bitters as a base. The coffee is concealed in the ice cubes and slowly melts into the drink as you sip.
It's three drinks in one -- a digestif first; then, as the coffee-ice melts, an after-dinner cocktail; and finally a citrus-scented coffee. "First you smell and taste the flowery, fruity cocktail, then the coffee takes over, strong and pleasantly bitter to cleanse your palate," says Marianella.
Classic after-dinner coffee drinks feature spirits or liqueurs that can stand up to coffee's bold flavor. Irish coffee (with whiskey), Mexican coffee (with tequila and coffee liqueur), Spanish coffee (with brandy), and French cafe-calva (with Calvados) are variations on the same theme: Brew it strong, serve it hot and add your favorite shot.
These days, hot coffee drinks are often hybrids of the classics, incorporating multiple flavors. Although some go overboard on the sweetness and cream, more restrained combos are appealing in their simplicity and pure flavor.
At the Lobster in Santa Monica, where a hot drink is welcome on the sea-breezy bar patio, the Mocha Roca warms without being cloyingly sweet. It's a classic cafe Royal (coffee with amaretto) but with a dash of creme de cacao for a nutty, chocolaty finish.
A coffee drink is only as good as the coffee you use, so brew a fresh pot. Brad Owen, chef instructor of beverage courses at the California School of Culinary Arts in Pasadena, recommends pairing coffees with spirits that have similar flavor notes.
"Coffees are often described as nutty, chocolaty or spicy, so choose spirits with similar profiles to complement your roast," says Owen. "Pair nutty coffees with amaretto or hazelnut liqueur, chocolaty roasts with creme de cacao and spicy blends with coffee liqueur and cinnamon. The goal is to complement the coffee, not compete with it."
Due to its concentrated, pure coffee flavor, espresso is a natural with spirits. At Luna Park, the traditional Italian caffe correcto (espresso "corrected" with a shot of grappa) has morphed into cappuccino with your choice of liqueurs. Order it with hazelnut liqueur one night, ouzo the next (Greek anise and herb grape-based liqueur). Tempered by frothy milk and sweet liqueur, the hard-edged shot -- traditionally caffe correcto is served as a morning eye-opener -- has become a refined after-dinner brew.
*
High-octane drinks
CHILL espresso, add a shot of vodka and one or more liqueurs, and you end up with the espresso martinis that are popping up everywhere these days. Wilshire restaurant adds chocolate and coffee liqueur to theirs, Nine-Thirty at the W Hotel uses white chocolate liqueur and creme de cacao. Ford's Filling Station and Luna Park keep it simple, with a shot of coffee liqueur in addition to vodka. These are high-octane drinks, heavy on the alcohol and the sugar, best danced off during a night of club-hopping.
Thoughtful chefs are experimenting with espresso in a variety of drinks, but if you don't have an espresso machine at home, you can still partake. Just make a double-strength pot of coffee when duplicating espresso-based drinks at home.
To make his Mex-Ital Coffee Cooler, Opus executive chef Josef Centeno combines espresso (or substitute strong coffee) with Patron XO Cafe liqueur, a coffee-infused tequila liqueur, and Tuaca, a Tuscan brandy-based liqueur with vanilla-citrus notes. Patron XO Cafe is a whopping 70 proof (versus the 50 proof of some coffee liqueurs) so the flavor is drier, more robust.
"The coffee is really concentrated in the tequila version," says Centeno. "It's not as sweet as standard coffee liqueurs, so it has a punchy, pure coffee flavor." And like good tequila, this coffee cooler goes down strong and smooth. He uses both liqueurs in his Azteca Latte, a combination of cinnamon-spiced Mexican chocolate, espresso, steamed milk, Tuaca and Patron XO Cafe.
Coffee, espresso and coffee liqueurs work in after-dinner drinks because they deliver bold, assertive coffee taste. But there's nothing like a coffee bean for a straight shot of coffee flavor.
Marianella shakes up his Vanilla-Bean Coffee Cocktail with freshly ground coffee beans, rum, cream and simple syrup infused with vanilla bean. The coffee beans release their oil into the spicy rum, infusing it with a pleasant bitterness that's softened by the sweet cream. Spicy, sweet, and creamy with a kick, these are coffee beans, corrected.
1
Crush the coffee beans with a mortar and pestle. Set aside.
2
In a small saucepan, combine one-half cup water and one-half cup sugar. Heat until the sugar dissolves. Add the seeds from the vanilla bean. Whisk to break up the vanilla seeds. Let cool.
3
Fill a cocktail shaker with ice. Add the crushed beans, the rum or bourbon, 1 tablespoon of the vanilla simple syrup and the half and half. Shake and strain (use a very fine mesh strainer to remove bean grains). Serve in a chilled martini glass.
From Vincenzo Marianella. This recipe makes 1 cup vanilla simple syrup; reserve the remaining syrup for another use.
---
Get our new Cooking newsletter.
You may occasionally receive promotional content from the Los Angeles Times.