Country Gourmet's whole wheat pancakes
Yields
Makes 8 to 10 pancakes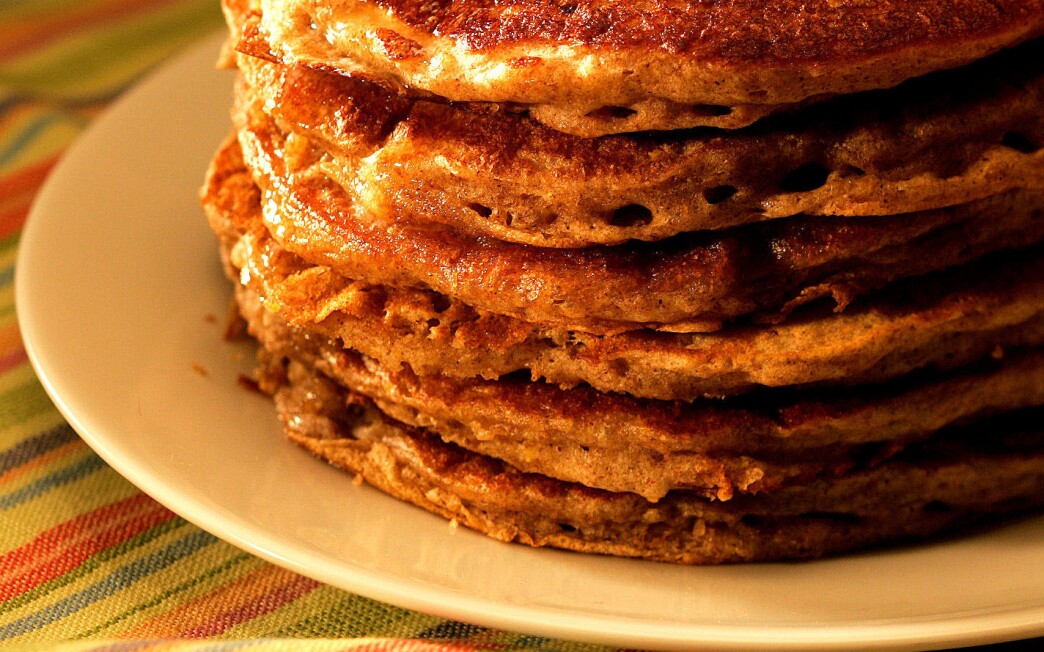 Print Recipe

Print Recipe
Dear SOS: On a recent trip to Silicon Valley, we went to breakfast one morning at a restaurant called the Country Gourmet in Sunnyvale. I had the whole wheat pancakes. These were some of the best I have ever had. I make my own whole wheat pancakes, but these were far better. A pleasant, nutty taste and a smooth texture. Yum. I would love to have the recipe. Any chance of getting it?
Ronald Ross
Rancho Palos Verdes
Dear Ronald: We loved the light texture and flavor of this recipe, which combines a base of all-purpose and whole wheat flour with hints of cinnamon, vanilla and honey and a bright tang from buttermilk. What a fun way to start the morning!
1
In a large bowl, sift together the all-purpose flour, wheat flour, cornmeal, salt, cinnamon, baking powder and baking soda.
2
In a blender, puree the egg whites, honey, vanilla, buttermilk and melted butter until thoroughly combined, about 30 seconds.
3
Gently whisk the dry and liquid ingredients together to form a batter. This makes about 5 cups batter.
4
Heat a griddle or large skillet over medium-low heat. Grease the surface, then ladle half-cups of the batter to form each pancake. Cook until puffed and golden brown, about 1 1/2 to 2 minutes on each side.
5
This makes 8 to 10 pancakes. The restaurant serves them with butter and maple syrup.
Adapted from Country Gourmet in Sunnyvale, Calif.
---
Get our new Cooking newsletter.
You may occasionally receive promotional content from the Los Angeles Times.