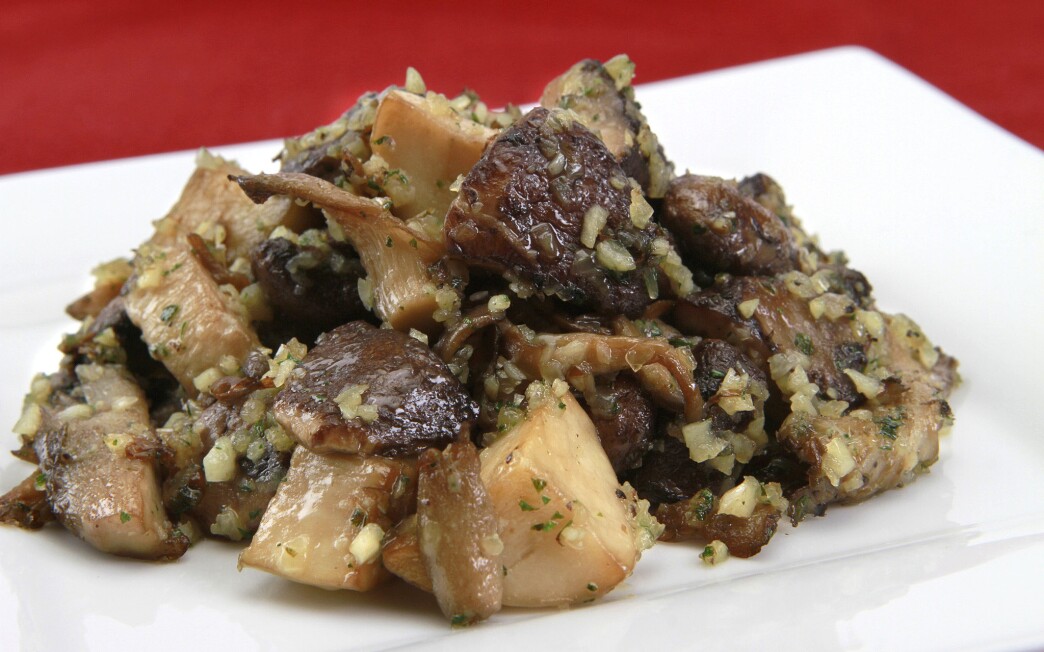 Print Recipe

Print Recipe
One bite of this dish, and even those who don't care for mushrooms will be turned into fans.
1
Pick the leaves off the tarragon, parsley and chervil. Mince them together and set aside for later.
2
Mince the shallots and garlic cloves together. Using a sauté pan, cook the garlic and shallots in 3 tablespoons oil over medium-low heat until they are translucent, about 5 minutes, stirring frequently so the shallot and garlic does not burn. Add the butter and continue to cook the garlic and shallots until they are tender. Set the garlic-shallot butter aside.
3
Heat a large sauté pan over medium-high heat until hot. Add the remaining vegetable oil and sauté the mushrooms until they are golden brown, seasoning with one-half teaspoon salt and a few grinds of pepper, or to taste.
4
Add the garlic-shallot butter to the mushrooms as well as the chopped herbs. Stir the mushrooms in the sauté pan so that they are evenly coated with the herbs and garlic-shallot butter.
5
Taste the mushrooms and add more salt if needed.
6
Drain the mushrooms briefly on paper towels to remove any excess fat if desired before serving.
Adapted from a recipe provided by Craft.
---
Get our new Cooking newsletter.
You may occasionally receive promotional content from the Los Angeles Times.