Dark chocolate, date and sesame pops
Yields
Makes about 6 to 8 popsicles, depending on the size of the mold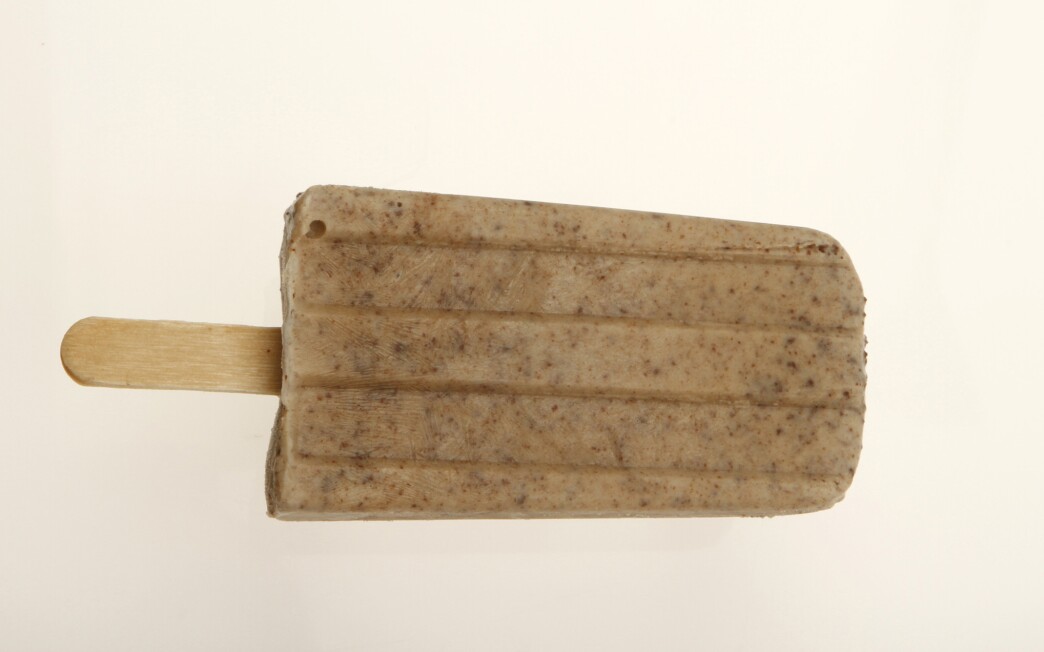 Print Recipe

Print Recipe
It's a summertime truth universally acknowledged: When the thermometer slinks up and the sun is high, the ideal treat is one that comes cold, sweet and on a stick.
As a kid, I was partial to slick Fudgesicles that melted into the consistency of pudding and brilliant red and blue rocket pops we bought for three quarters by the beach (and which always seemed to end up in sticky rivulets on my bikini-clad belly).
These days, however, my taste in icy treats -- and frankly, my tolerance for electric food coloring, corn syrup and gum stabilizers -- has changed. I prefer pops made from ingredients I can pronounce and in a kaleidoscope of fresh flavors. And judging by the success of artisanal-pop makers like Popcycle and Popshop in Los Angeles, and the others like them that have recently appeared in places such as New Orleans and Brooklyn, N.Y., I'm not alone.
And why should I be? Has anyone ever been handed a pop and suppressed a smile? Whether bright and studded with fruit or smooth and shiny like stained glass, ice pops are playful, big in taste, low in guilt and easy to love. Even better: They're nearly as easy to make.
I know because a few months ago, during a belated bit of spring cleaning, I reached into the dusty recesses of one of my cabinets and pulled out a set of Tupperware-style plastic pop molds. I swear I hadn't seen these hand-me-downs from my mother's batterie de cuisine since the Reagan administration.
If it had been January, no doubt I would have sent them packing straight to the nearest Salvation Army. (Sorry, Mom: In my kitchen, space is at a premium.) But instead, it was June, and I was full of summertime-induced optimism and ambition -- which meant the molds got a stay of execution and I got busy daydreaming about frozen delights.
In fact, I soon realized, one of the pleasures of pop-making is that unlike churning ice cream, it requires only minor prep, little specialized equipment and even less time. If you have $15 and a foot or so of kitchen real estate to spare, you could go on an online shopping spree for all manner of brightly colored silicone and plastic molds, in shapes ranging from the classic cylinder to stylized sailboats.
But even if you don't, you can keep things simple and improvise with what you already have at hand. Buy tongue depressors at the local pharmacy and push them into paper cups or oversized shot glasses, or drop toothpicks into ice cube trays, and stick them in the freezer.
--
More is more
Just remember, if you can pour it, you can make a pop out of it. Milkshakes, smoothies, puddings and purees -- they'll all work. For that slick, pudding-pop texture, try dissolving a bit of powdered gelatin in your base. But beware: The act of freezing dulls flavors, so be generous with your spices and sweeteners, or what tasted great in your glass may seem dull once it's on a stick.
These days, the lion's share of pops being turned out by the new guard of purveyors seems to be loosely inspired by the fruit paletas of Mexico, whose intense seasonal flavors such as watermelon, pineapple, lime and mango are rooted in fresh-squeezed juice. But my first attempts at homemade pops -- and ultimately the approach that turned out to be my favorite -- took inspiration not from the tropical jugos of South America but from the milky yogurt-based coolers of the Middle East.
After all, I thought, to beat the heat, Turks sip tart ayran, Indians turn to lassis, and Iranians, fizzy doogh. I craved creamy. And I was armed with a refrigerator full of thick Greek-style yogurt, some fresh herbs and a bowl of ripe summer fruit. Why shouldn't I do the same?
I began with a play on one of my morning staples -- a lush scoop of yogurt studded with chunks of ripe banana and a shower of shredded coconut. Into the blender they went, along with a winding, amber river of honey and a drizzle of milk. Whirr, whizz and voila: The next day I ate breakfast on ice.
Suddenly, the concept of frozen yogurt took on a whole new meaning. Using full-fat strained yogurt as my pop base, I realized I could achieve a creamy texture while still imparting a refreshing bite that balanced the juicy sweetness of stone fruit and summer berries.
--
Easy to improvise
Soon I had a flexible recipe written around four parts: yogurt, liquid (usually just a splash of milk), fruit and an herb or spice. I found that cantaloupe sang when paired with spicy shards of candied ginger, and a pint of blueberries got a boost from a teaspoon of dried lavender blossoms. Dates and dark chocolate took on new dimensions alongside a few salty spoonfuls of sesame tahini. I tasted between pulses of the blender, and if a batch seemed to need a bit of extra sugar, I simply stirred in a bit of honey or sweetened condensed milk. But even the most austere attempts -- like an ivory version that combined only buttermilk, fresh-squeezed citrus and mint -- managed to satisfy both my sweet tooth and my creative impulses.
Summer may be on the wane, but it's all right. I've been stockpiling. And I've learned that whenever I need a taste of sunshine, I need only open the freezer.
1
Place the yogurt, milk, dates, tahini and honey in a blender. Blend until smooth. Sprinkle in the chocolate, cover and pulse briefly to crush the chocolate and incorporate the chunks into the mixture.
2
Divide the mixture evenly among the pop molds, pouring so that you leave about one-half inch of headroom at the top. Once they are filled, tap the molds gently against the counter, allowing the liquid to settle evenly into the molds and dislodging any air bubbles that may have formed. Cover the molds and fit with a popsicle stick, if necessary. Freeze the molds until completely firm, at least 5 hours. For easy unmolding, run the frozen pops under warm water for 10 to 15 seconds before removing them.
---
Get our new Cooking newsletter.
You may occasionally receive promotional content from the Los Angeles Times.