Delicious zucchini tea cake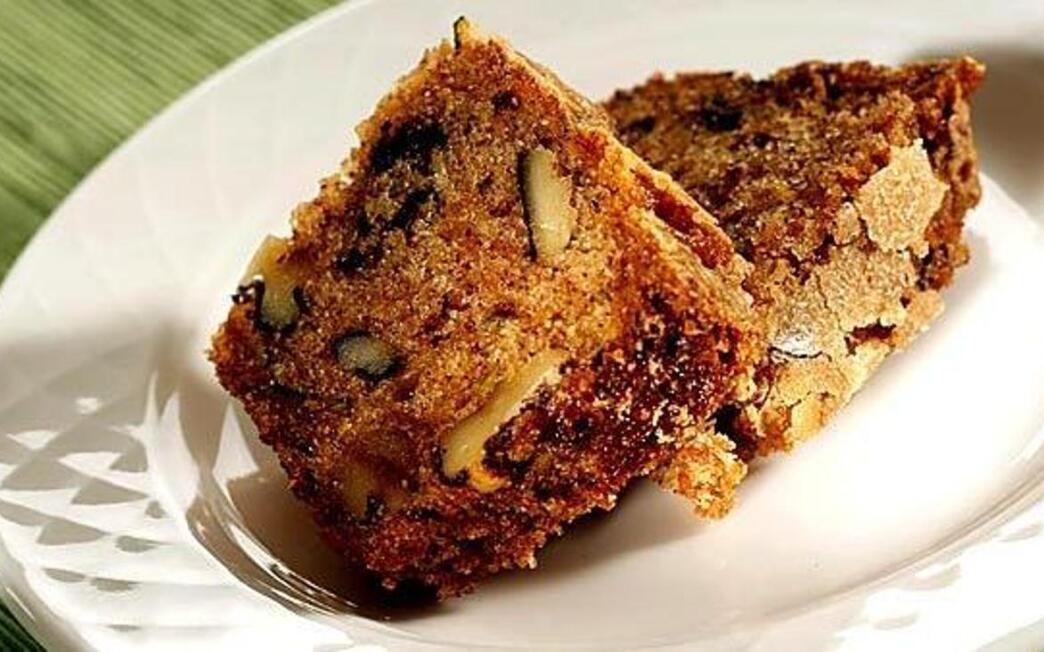 Print Recipe

Print Recipe
Dear SOS: Would you furnish us with a recipe for the delicious zucchini tea cake served at Huckleberry's in Santa Monica? I know by taste it is not low in fat, but I was told it was baked with only the whites of eggs. It will soon be the season for an abundant crop of summer squash at outdoor markets. Thank you.
Alice Mitchell
Santa Monica
Dear Alice: We loved the combination of flavors and the rich, dense texture of this tea cake. We liked it best served warm out of the oven. And as delicious as it is, it is remarkably low in fat. We tested the tea cake using a common metal (8 1/2 -inch x 4 1/2 -inch x 2 1/2 -inch) loaf pan; the restaurant uses a slightly different pan. When we tested the recipe with a glass pan and in other sizes, it didn't work as well. Be aware that the loaf will settle as it cools (it may puff a bit while baking and deflate as it sits); test for doneness by piercing the center of the loaf with a knife — if it comes out clean, the cake is done.
1
Heat the oven to 325 degrees. In a large bowl, combine the egg whites, vanilla extract, orange zest and vegetable oil, and whisk just to combine.
2
Whisk in 3/4 cup sugar and the salt just to combine.
3
In a medium bowl, whisk together the cinnamon, baking soda, baking powder and flour. Gently whisk the dry ingredients into the egg white mixture just until combined. Fold in the zucchini and walnuts.
4
Grease an 8 1/2-inch by 4 1/2-inch by 2 1/2-inch metal loaf pan. Line the pan with parchment paper and grease the paper. Pour the batter into the pan.
5
Lightly sprinkle the top of the batter with the remaining 1 1/2 teaspoons sugar.
6
Bake until the cake is set (it will spring back when gently touched on top, and a knife inserted will come out clean), about 1 to 1 1/2 hours; ours typically set after 1 hour and 15 minutes, though this can vary by pan and heat of the oven.
7
Cool the loaf for a few minutes on a rack, then remove from the baking dish and cool completely on the rack.
Adapted from Huckleberry Cafe.
---
Get our new Cooking newsletter.
You may occasionally receive promotional content from the Los Angeles Times.