Green and yellow beans in lemon mustard vinaigrette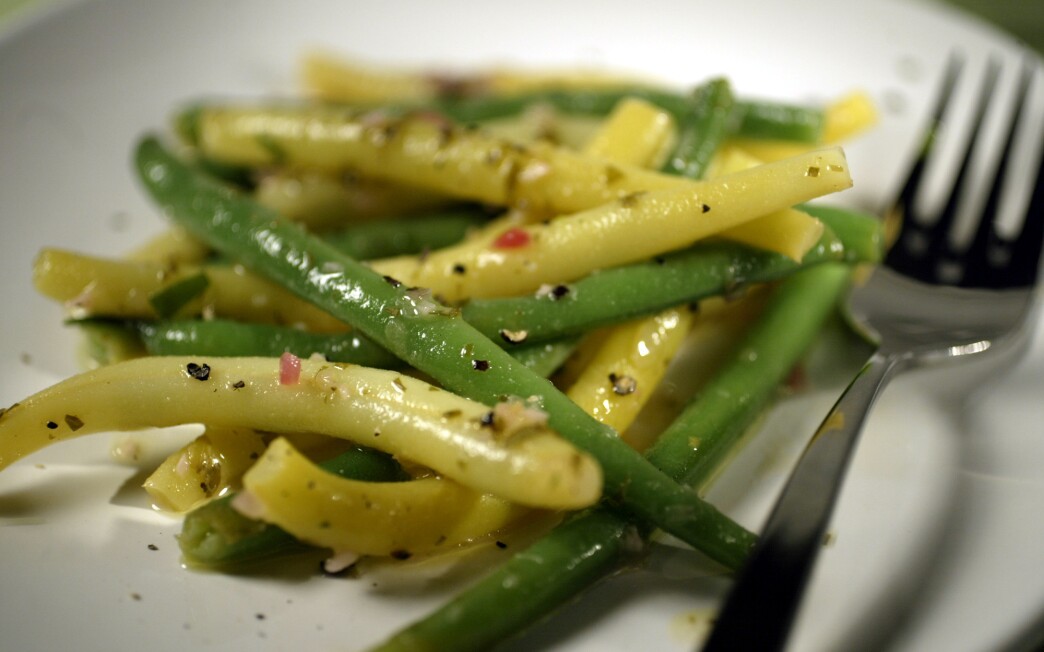 Print Recipe

Print Recipe
Steamed and marinated in vinaigrette, bright yellow wax beans and vivid green beans are beautiful arranged together on a platter. Fresh tarragon brightens the flavor.
From the story: Inspiration by the bushel
1
Using a steamer, or a saucepan or wok with a steamer insert, steam the beans until they are tender but still crunchy, 7 to 10 minutes. Transfer to a bowl of ice water to stop the cooking. Drain and pat dry.
2
Whisk together the olive oil, lemon juice, mustard, onion, garlic, tarragon, sugar and salt. Pour the vinaigrette over the beans and toss to coat.
3
Spoon the beans onto a serving platter. Sprinkle with freshly ground black pepper to taste.
---
Get our new Cooking newsletter.
You may occasionally receive promotional content from the Los Angeles Times.