Joan's on Third's lemon bars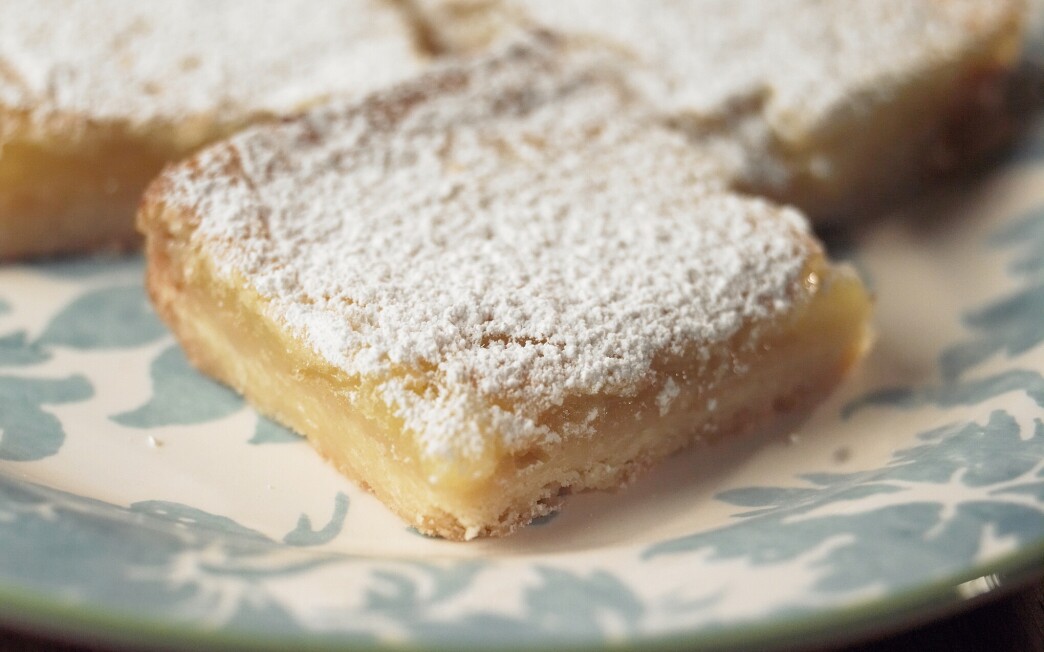 Print Recipe

Print Recipe
Dear SOS: A friend of mine absolutely loves the lemon bars from Joan's on Third. Any chance of getting the recipe? Thanks!
Linda West
Glendale
Dear Linda: It's easy to fall in love with the lemon bars at Joan's on Third -- all lined up in the glass bakery case, prettily dusted with sugar. A recipe for lemon bars with the right balance of tart and sweet isn't so easy to come by. But these are both sweet and citrusy-bright, with fresh lemon curd over a rich shortbread crust.
1
Heat the oven to 350 degrees. In a medium bowl, combine the melted butter with 1 cup flour and the powdered sugar, stirring just until the dough comes together. Pat the dough into an 8-inch square pan and bake just until lightly golden, about 18 minutes. Remove and cool the pan on a wire rack to room temperature.
2
In a medium bowl, whisk together the granulated sugar, baking powder and remaining 2 tablespoons flour. Whisk in the lemon juice and eggs until thoroughly combined. Pour the custard into the pan over the baked crust and bake again until it's set, 20 to 25 minutes. Remove and cool the tart on a wire rack.
3
When cooled, dust lightly with additional powdered sugar and cut into bars. The lemon bars will keep for 1 week, refrigerated.
Adapted from Joan's on Third.
---
Get our new Cooking newsletter.
You may occasionally receive promotional content from the Los Angeles Times.