Margarita popsicles
Yields
Makes about 9 (3-ounce) popsicles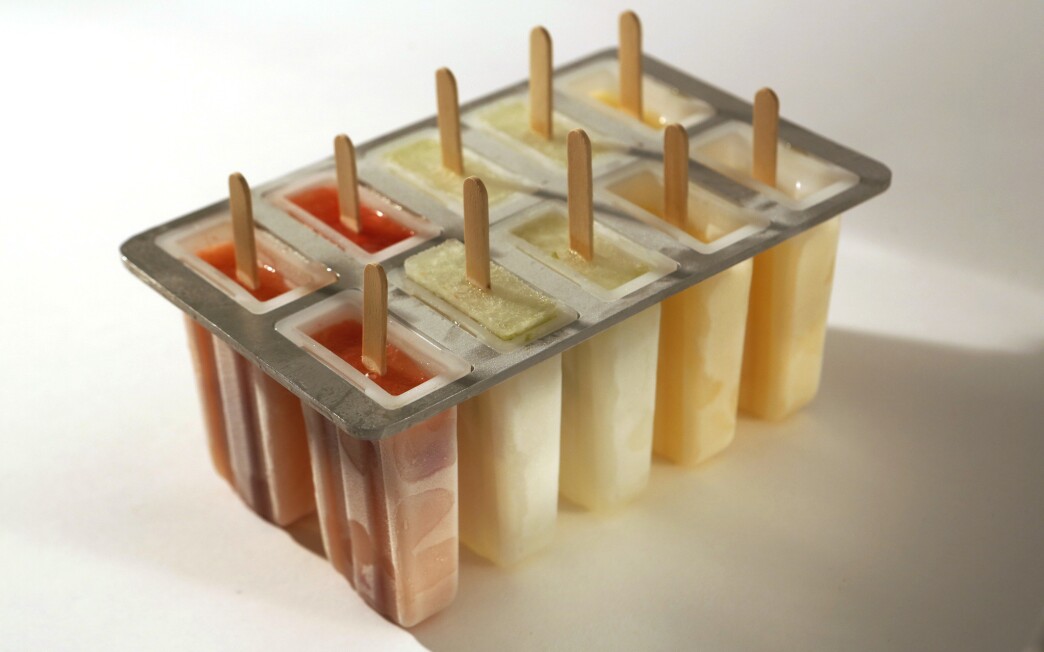 Print Recipe

Print Recipe
While you can't freeze a classic margarita, you can use the same ingredients in different proportions to make a fun, heat-beating, frozen treat. Freezing will dull flavor and sweetness so be sure to make the popsicle base sweeter than you might make the cocktail.
From the story: Cocktail on a stick? Here's how to make 5 sweet booze popsicles
1
Combine the lime, lemon and orange juices in a large non-reactive saucepan. You should have about 2 cups liquid. Add the sugar and gently warm the liquid over low heat, stirring frequently. As soon as the sugar is dissolved, remove from heat. Stir in the tequila, orange liqueur and club soda. Pour some of the mixture into each mold, leaving about a half-inch of space at the top. Place the lid on the molds and fit each with a wooden stick. Freeze until solid, 3 to 4 hours. Remove the popsicles, run the molds briefly under warm water to loosen, then pull the popsicles from the molds. Wrap the popsicles in plastic wrap and freeze if not serving immediately. The frozen popsicles will keep 1 to 2 weeks.
---
Get our new Cooking newsletter.
You may occasionally receive promotional content from the Los Angeles Times.