No-bake peanut butter bars
Yields
Makes 16 to 20 bars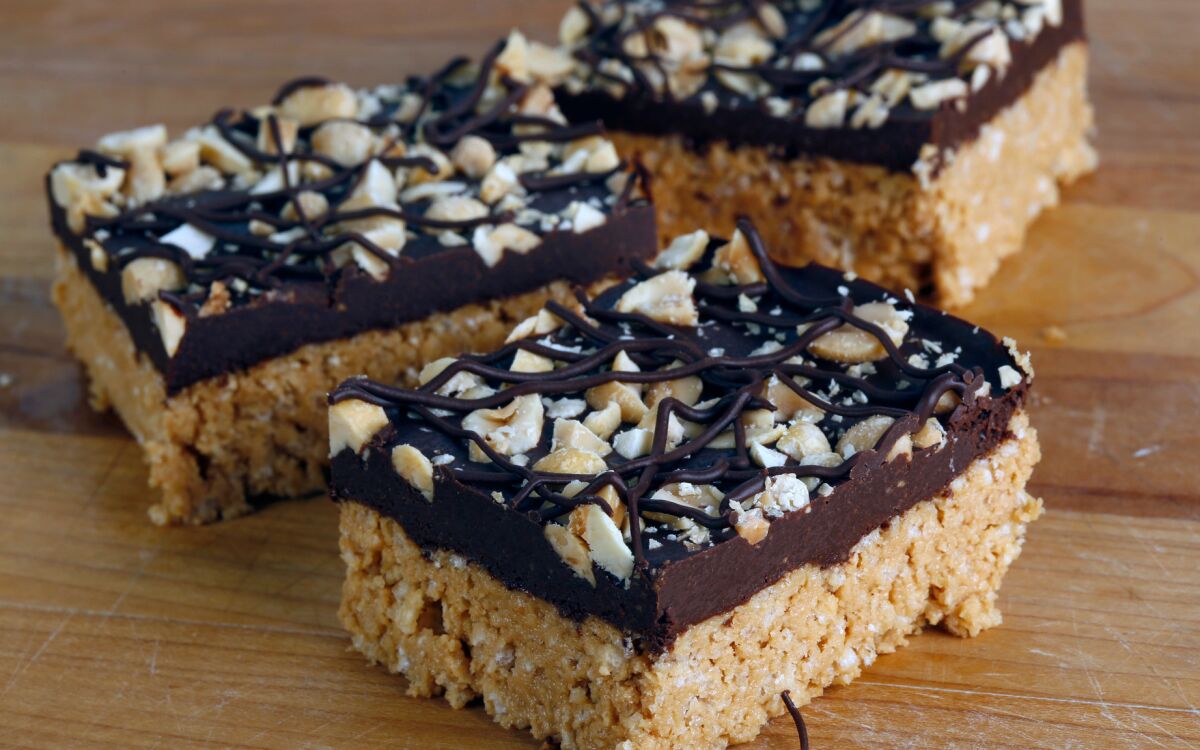 Print Recipe

Print Recipe
1
In the bowl of a stand mixer fitted with the paddle attachment, beat 12 ounces peanut butter and the butter until smooth. Add the powdered sugar and beat until smooth.
2
Crush the crisped rice cereal to a coarse meal: Pulse the cereal in batches using a food processor, or place the cereal in a large sealable plastic bag and crush using a rolling pin.
3
Add the cereal to the peanut butter mixture and beat to combine. Press the mixture into a greased 13- by 9-inch baking dish. Chill until firm.
4
Place 2 cups chocolate chips in a glass measuring cup or dish and microwave, stirring every 30 seconds or so, until melted and smooth. Stir in the remaining 1/3 cup peanut butter until fully combined and smooth. Spread the melted chocolate mixture over the peanut butter bars. Sprinkle over the peanuts. Melt the remaining ½ cup chocolate chips, then drizzle the melted chocolate over the peanuts. Chill until the chocolate is firm, then cut into bars.
---
Get our new Cooking newsletter.
Your roundup of inspiring recipes and kitchen tricks.
You may occasionally receive promotional content from the Los Angeles Times.