Some Crust Bakery mocha cookies
Yields
Makes about 20 (3 1/2 -inch) cookies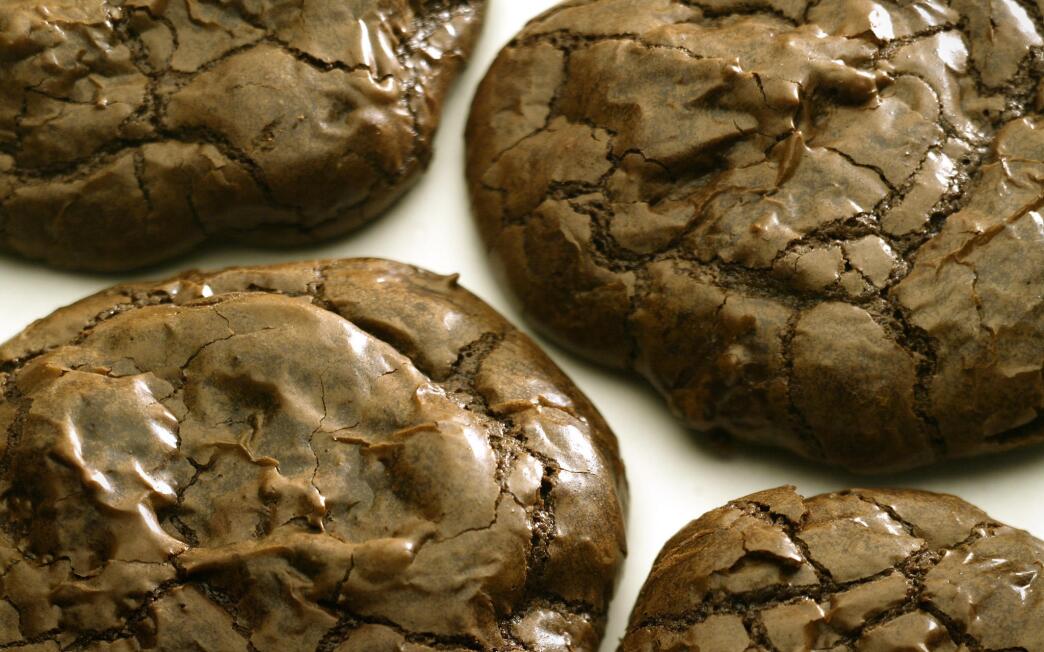 Print Recipe

Print Recipe
Dear SOS: The Some Crust Bakery in Claremont has amazing mocha cookies.
Every time I need a reward, that's where I head. If you could get the recipe, it would be wonderful.
Catherine Voss
Ontario
Dear Catherine: These cookies are so appealing that word quickly spread throughout the building whenever the recipe was scheduled for testing.
They're soft, rich and dark, studded with chunks of chocolate.
1
Heat the oven to 350 degrees. In a saucepan over low heat, combine the unsweetened chocolate, bittersweet chocolate and butter, stirring occasionally until melted. Remove from the heat.
2
Combine the eggs, espresso and sugar in the bowl of an electric mixer and mix on low speed, scraping the bowl as needed, until blended, then on high speed until the mixture becomes lighter in color and thickens, 2 to 3 minutes. Add the melted chocolate mixture (do not cool it beforehand) and beat on medium speed until just mixed with the batter.
3
Add the pastry flour, baking powder and salt and beat at medium-low until just mixed in, scraping down the sides of the bowl. Remove the bowl from the mixer and fold in the chocolate chunks.
4
Spoon one-fourth cup batter per cookie onto parchment-lined baking sheets. Bake until set, about 15 minutes. Cool for a few minutes, then remove to a rack to cool completely.
Some Crust chef Jack Housen uses Guittard unsweetened and bittersweet (70%) cacao chocolate but you can substitute another top quality chocolate such as Scharffen Berger and Valrhona with the same percentage of cacao.
---
Get our new Cooking newsletter.
You may occasionally receive promotional content from the Los Angeles Times.