Spanish hot chocolate (chocolate a la taza)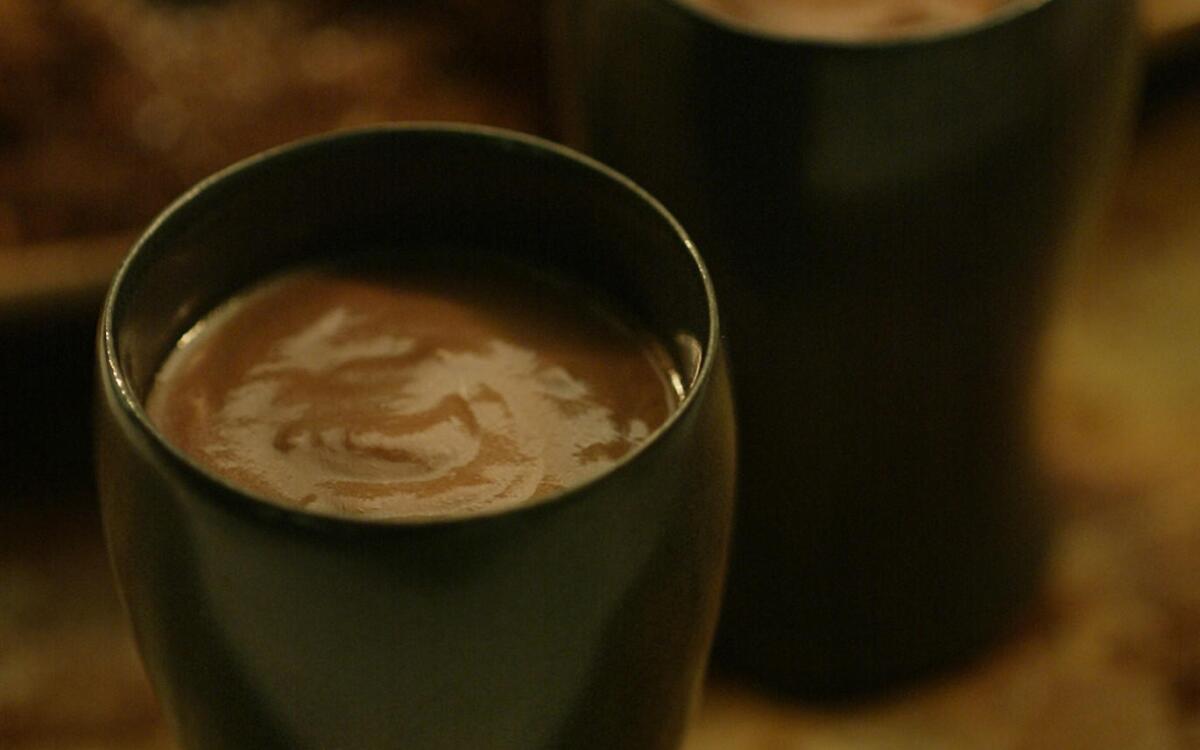 Print Recipe

Print Recipe
This is no baby's chocolate milk; this is the thinking chocoholic's brew. Thick as pudding but eminently drinkable, it is rich and creamy, but not unctuously so.
This recipe uses milk, but Spaniards sometimes use water instead for an even darker drink.
Some preparation tips:
Choose your chocolate judiciously.
When chopping the chocolate, work lightly, handling it as little as possible to avoid a melting mess. And if you have one, use a serrated knife, which makes it easier to chop finely; it's also less likely than a regular blade to slip on the chocolate's smooth surface.
From the story: A bittersweet love affair
1
In a small bowl, mix 1 cup of water with the cornstarch. Set aside.
2
Pour the remaining 2 cups of water into a medium saucepan. Add the chocolate, and cook over medium-high heat, stirring until the chocolate is melted and smooth.
3
Mix in the milk and sugar. Give the cornstarch mixture a quick stir and add it to the saucepan. Cook over medium heat, stirring constantly, or until the mixture begins to coat the back of a spoon, about 5 to 8 minutes. (The hot chocolate will continue to thicken even after cooking to the desired pudding-like consistency.)
4
Remove from the heat and stir in the vanilla. Add more sugar if desired. Serve immediately.
Adapted from Janet Mendel's "My Kitchen in Spain."

Use a high-quality chocolate bar such as Scharffen Berger semisweet, 62% cacao.
---
Get our new Cooking newsletter.
Your roundup of inspiring recipes and kitchen tricks.
You may occasionally receive promotional content from the Los Angeles Times.