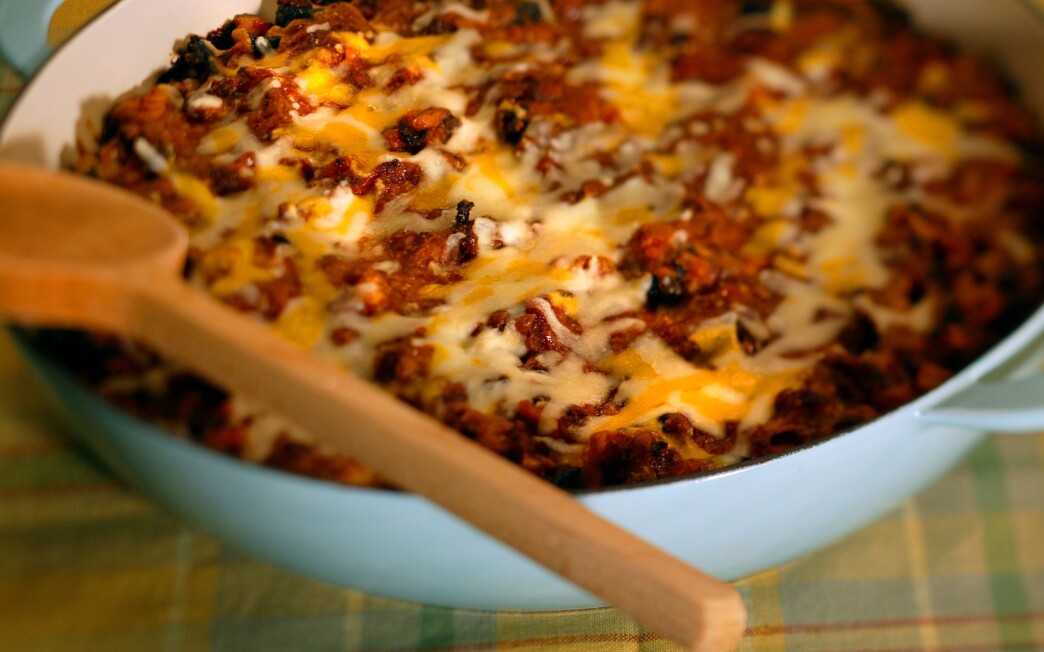 Print Recipe

Print Recipe
Dear SOS: I attended Fries Avenue School in Wilmington in the early 1940s. The cafeteria served a tamale pie that I liked very much. It was different from today's tamale pies because there was not a corn bread crust on top. The cornmeal was mixed in with the rest of the ingredients and there was just the slight- est skin-like membrane instead of a crust.
D.E. Miller
Corona del Mar
Dear D.E.: This recipe from our files sounds similar to the one you are looking for, as the cornmeal is mixed into the casserole. I remember those "skin-like membranes" from school cafeterias and have come to prefer crust. This recipe has neither; it's topped with cheese.
1
Cook the sausage in a large skillet over medium heat until lightly browned, stirring to keep crumbly, about 5 minutes. Pour off the excess fat, add the beef and cook, stirring, until browned, another 5 minutes. Stir in the garlic, onion and celery and cook until the vegetables are tender but not browned, 10 minutes. Stir in the tomatoes, corn, salt to taste and chili powder and simmer about 15 minutes. Slowly stir in the cornmeal and cook until thickened, 1 minute. Stir in the olives.
2
Heat the oven to 350 degrees.
3
Turn the mixture into a greased 2-quart casserole and top with the Jack and Cheddar cheeses. Bake until the cheeses have melted and the pie is bubbling, 45 minutes.
---
Get our new Cooking newsletter.
You may occasionally receive promotional content from the Los Angeles Times.