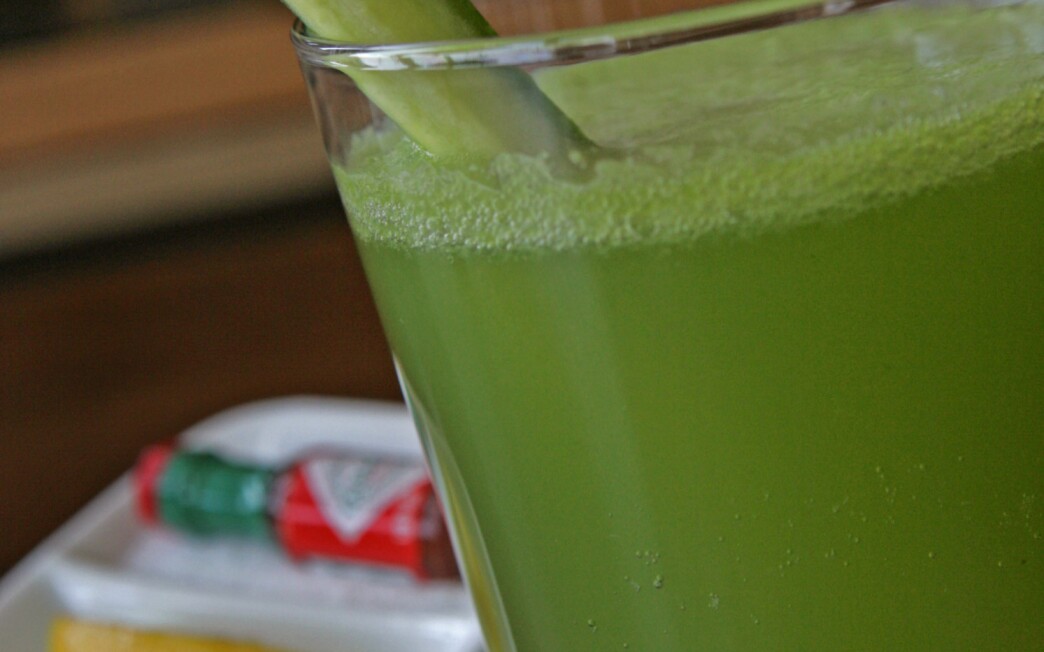 Print Recipe

Print Recipe
ORDER the cocktail called the Refresher at Rustic Canyon restaurant in Santa Monica and the bartender pours freshly squeezed juice into a glass, pops open an icy cold bottle of Prosecco and tops the juice off with the Italian sparkler. So far, so familiar, right? A little fruit juice, a little bubbly -- and you have a Prosecco cocktail.
But the juice at Rustic Canyon is cucumber juice and the glass is a rocks glass. And why is the cocktail headed toward the table on a tray with salt, lemon wedges and Tabasco?
This summer, Prosecco cocktails have wonderfully fluid identities. They're no longer just straightforward combinations of freshly squeezed fruit juice and Italian sparkling wine. Instead, mixologists are shaking things up, turning out multidimensional, sophisticated drinks with Prosecco as a base.
Mixologists have discovered that Prosecco is more than just a convenient beginning for an aperitif. With its citrusy nose and crisp, dry finish, Prosecco plays well with range of summery fruit flavors but it's especially nice with the intriguing vegetal-herbal-spicy end of the flavor spectrum, inviting experiments with ingredients such as shiso, mint and cardamom.
At Hatfield's in Los Angeles, Prosecco takes on a bright, edgy air when paired with citrus juices (orange and lemon) and bourbon; at the Huntley Hotel's Penthouse restaurant in Santa Monica, Prosecco's softer, floral nuances are revealed in a drink that combines it with muddled raspberries and Cointreau.
The spicier possibilities are illustrated in a drink served at the Alembic restaurant and bar in San Francisco, where crushed cardamom pods and junipery gin mixed with a dash of lemon juice and sweetened rose water are pulled together by Prosecco's soft, giving qualities.
"You almost instinctively want to pair Prosecco with really sweet fruit juices," says Jon Hoeber, mixologist at Rustic Canyon. "But if you stop to really taste it, you get a more subtle flavor that balances well with so many flavors, even at the opposite end of the spectrum."
Lively bubbles and delicate flavors of pear and apple give Prosecco a transformative character that responds to subtle tweaks in a cocktail: a squeeze of lemon here, a dash of salt or a touch of sweetness there. And that's precisely what makes the Italian sparkling wine so intriguing to mixologists.
Hoeber is so infatuated with Prosecco that he's based Rustic Canyon's entire aperitif menu on it. He often uses lemon, lime or orange juice as the mixer to complement Prosecco's citrus aromas. This summer the list includes Rustic Lemonade and Sparkling Mojito, the first a minty lemonade with bubbles, the second a muddled-mint sparkler with a hint of lemon.
He adds a dash of bitters to bring an herbal note to his blood-orange Prosecco cocktail, and the delicious Kumquat Sunrise gets its wonderful layers of color and flavor from the combination of muddled kumquats (the tart rind releasing essential oils into the glass) and rich, red, ruby Port with Prosecco, which is neither overwhelmed or overwhelming in this company.
--
Plays well with others
PROSECCO is not merely a substitute for Champagne in cocktails. Made with the Prosecco grape, it's a young, tank-fermented wine that goes where the richer, sometimes oaky Chardonnay flavors of Champagne would either be too much or incompatible -- it's delicious with cucumber and herbs, for example.
In Seattle, Licorous lounge makes an unusual Prosecco cocktail with pink grapefruit juice and a generous pour of aromatic, herbaceous Campari, topped off with Prosecco and an orange twist. Surprisingly, the Prosecco holds its own, keeping the drink zesty with effervescence while slightly softening the bitter flavors.
At Bin 8945 in West Hollywood, assistant sommelier Josh Goldman muddles shiso, the Japanese herb, with a touch of simple syrup, then adds Prosecco to the flute along with a thimbleful of bourbon. The oak-infused spirit and delicate herb perfume the cocktail, complementing the Prosecco's pear notes.
Hatfield's likes the bourbon-Prosecco combination too, and offsets the richness of the bourbon in its French 95 cocktail with citrus and aromatic bitters.
But take care on the sweet side.
"Prosecco has a bright, young flavor, so when you add flavors to it, you want to be able to taste that freshness, the dryness," says mixologist Albert Trummer of Fraiche in Culver City. When adding sweeteners of any kind, he says, "Use a light hand."
Trummer doesn't even add simple syrup to his sophisticated Prosecco cocktails, instead using liqueur-soaked fruit -- in changing seasonal combinations -- to add depth and subtle sweetness. One night it's flambeed sliced strawberries macerated in vanilla Grand Marnier topped with blood orange juice and Prosecco. Soon he'll be offering the James Bond, made with Prosecco, rum and Grand Marnier-soaked watermelon balls and served straight up (of course).
You can find good Proseccos, which are widely available at fine wine retailers, for less than $15 a bottle. For use in cocktails, get spumante (sparkling) Prosecco, which has more bubbles than frizzante (lightly sparkling). You'll get effervescence enough to work with fruit purees and syrupy liqueurs.
Says Turner, "With Prosecco, the bubbles never, ever get lost in the cocktail. They're light, fresh, always bubbling!"
Behind the bar at Rustic Canyon, Hoeber tastes a batch of lemon grass-ginger syrup infusion, one of several combinations he's been tinkering with as he creates new Prosecco cocktails. It works -- spicy, but transparent enough to allow Prosecco's subtle flavor to prevail. Not a drop of anything else is needed.
It's not always so obvious. When Hoeber was experimenting with the cucumber cocktail, he was so keen on each subtle variation -- a squeeze of lemon, a dash of salt, a shake of hot sauce or perhaps a little of everything -- he decided to send everything out and let each customer find out just how, with Prosecco, each little change made a difference. It's a testimony to how supple and responsive this Italian charmer turns out to be.
1
Trim the ends off the cucumber and quarter it lengthwise. Slice one quarter in half down the middle to make a spear (about 5 inches long; it should be just longer than the height of a lowball glass). Roughly chop the remaining pieces and puree in a food processor. Strain the juice and discard the pulp.
2
In a lowball glass, combine 2 ounces (one-quarter cup) cucumber juice and a pinch of salt. Slowly pour in the Prosecco. Garnish with the reserved cucumber spear. Serve with a wedge of lemon, Tabasco and salt (for each person to add to taste).
From Jon Hoeber at Rustic Canyon restaurant. Cucumber juice loses its delicate flavor quickly. Juice no more than a few hours ahead and store in the refrigerator.
---
Get our new Cooking newsletter.
You may occasionally receive promotional content from the Los Angeles Times.