Alicia Komaki of Sierra Canyon is The Times' girls' basketball coach of the year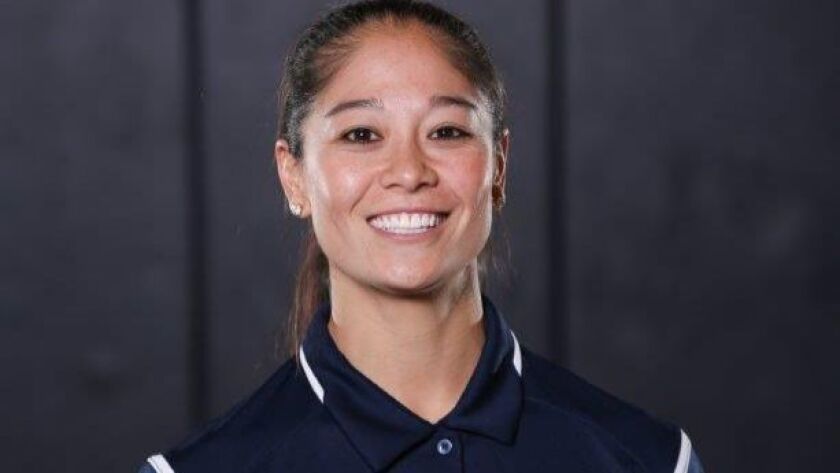 Alicia Komaki was an assistant coach at Santa Ana Mater Dei when she arrived at Chatsworth Sierra Canyon seven years ago entrusted with building a successful girls' basketball program.
She has exceeded expectations after winning a fourth state championship, and this season produced the big one. The Trailblazers got past longtime nemesis Los Angeles Windward in the regional semifinals and won the state Open Division championship with a 69-51 win over Los Altos Hills Pinewood.
Komaki has been selected The Times' girls' basketball coach of the year.
She guided Sierra Canyon to a 29-0 record to start the season before losing to Windward 49-36 in the Southern Section Open Division final. The Trailblazers regrouped and won the rematch, then knocked off the No. 1 seed, Clovis West, on the road in the regional final.
Charisma Osborne is the girls' basketball player of the year »
All-Star girls' basketball team »
Komaki decided to use a different strategy this season. Instead of relying on her players to provide motivation, she said, "I came in personally with 'I want to win a championship' attitude. I'm not settling anymore. I was tired about being disappointed with myself."
From practices to games, she had the Trailblazers prepared and focused during a 33-1 season. She turned loose her guards to play an aggressive style of defense that disrupted opponents.
Twitter: @latsondheimer
---
Get the latest on L.A.'s teams in the daily Sports Report newsletter.
You may occasionally receive promotional content from the Los Angeles Times.