Vinny Tosti, a top ballplayer from Santa Rosa, gets new start at Mater Dei after family loses home in firestorm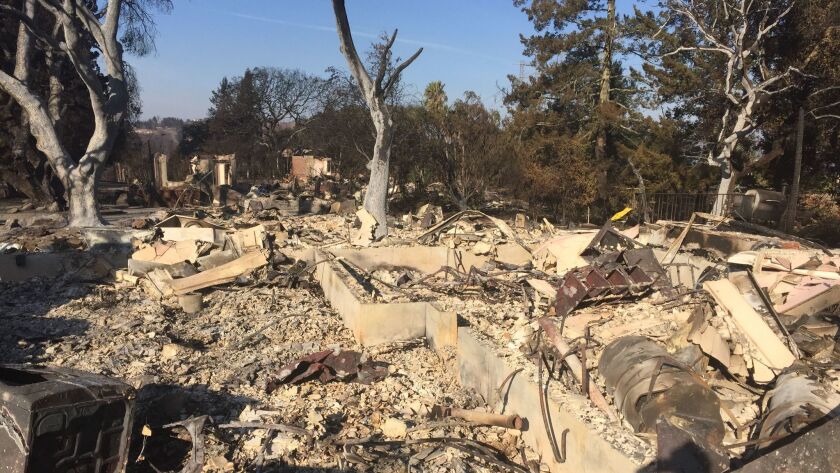 With 70 transfers so far for the 2017-18 school year, Santa Ana Mater Dei draws a lot of attention from those who question the motives of athletes on the move. But those who learn the story of how Vinny Tosti ended up at Mater Dei immediately become quiet.
Tosti was considered one of the top baseball players in Northern California. He was preparing for his senior season at Cardinal Newman in Santa Rosa when in the early morning hours of Oct. 9, everything changed.
"About 12:45, I woke up because my room was super hot," he said. "It was super windy outside and it smelled bad like a fire. When I went to turn on the fan in my room, all the power was out. Then I went outside of my room and my dad was downstairs. 'What's going on? Oh, we need to leave. There's some fires in the area. Grab anything important to you.'
"I went over in my head. There's fires every once in a while. None of us really took it too seriously. I thought I'd be back in a couple of hours."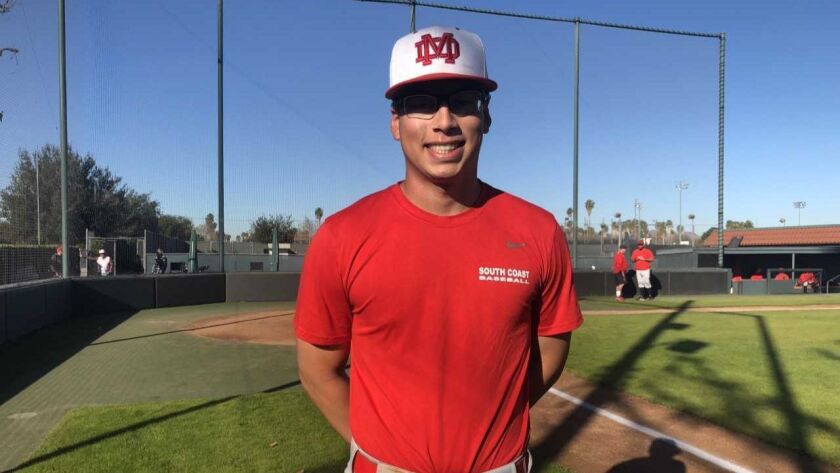 Tosti's home, along with much of his high school, was overrun by one of the most destructive wildfires in state history. Large swaths of Napa, Sonoma and Mendocino counties went up in flames that destroyed more than 8,000 homes and other structures and killed 44 people.
"We found out it burned down the next day," Tosti said. "I just took my keys and my wallet. The only thing you could recognize was the pool. Pulling into the neighborhood, I didn't even know it was my house."
Fire destroyed the Cardinal Newman library, classrooms, administrative building and baseball field. Students were sent to four different parishes by grade level to resume classes until temporary classrooms were brought in and the school reopened on Jan. 22.
Meanwhile, Tosti made a big decision. He didn't want his baseball season disrupted.
"The options were all of us moving and going back to Southern California, staying and having a satellite campus and no baseball field in a year [and] he wants to shoot for the stars,'' his father, Scott, said. "It was about restoring a sense of normalcy for him. He likes to get up and hit baseballs at 5 in the morning. Everything was gone. We had to figure out what to do in a short period of time."
The first idea was for Tosti to live with his grandmother in Seal Beach, but she was diagnosed with cancer. Tosti had become friends with Mater Dei infielder Matthew Foxcroft and his family. Both were committed to Oregon. Tosti ended up moving in with the Foxcrofts.
Tosti had lived in Long Beach until age 13 and his father was a baseball standout at Granada Hills under Coach Darryl Stroh. The Southern Section immediately approved the transfer. His parents and two younger siblings stayed in Northern California. They've lived in more than a dozen different homes and condos since while dealing with the delays and ongoing issues of trying to rebuild. Tosti lost pretty much everything in the fire except for his car and the baseball equipment that was in the trunk.
He's looking forward to making his Mater Dei debut on Wednesday.
"I love competition," the outfielder said. "I'm not scared of it at all. I'd rather be down here playing against the best teams possible."
Follow Eric Sondheimer on Twitter @latsondheimer
---
Get the latest on L.A.'s teams in the daily Sports Report newsletter.
You may occasionally receive promotional content from the Los Angeles Times.