Column: Sections across California look for ways to increase revenue as playoff ticket sales decline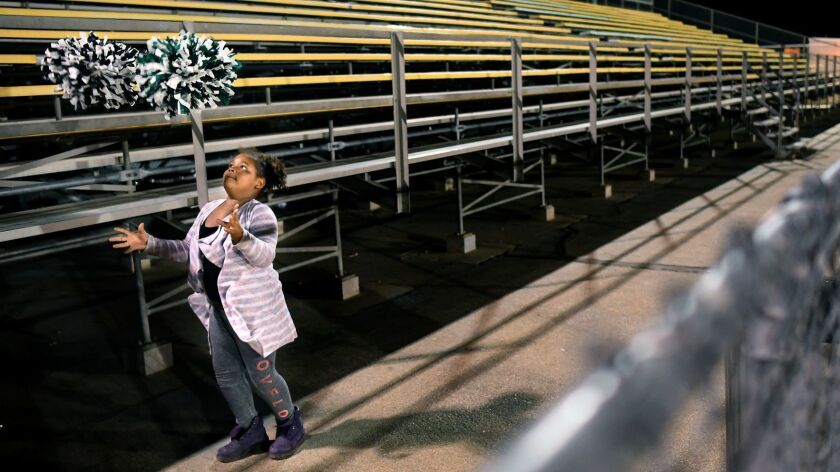 There's a disturbing trend affecting high school sports across the state. Ticket sales to playoff competitions continue to decline, and there's no indication it's going to reverse.
At a budget presentation for 2019-20, Southern Section member schools were told 23,000 fewer tickets were sold during the 2018 football playoffs than 2017, and over the last four years there had been a drop of more than 200,000 tickets sold overall.
The City Section also saw a decline in football playoff revenues this fall from 2017, with ticket revenue going from $135,977.06 to $130,593.87. John Aguirre, the City Section commissioner, said the observation at a recent commissioner's meeting indicated all 10 sections are encountering the same challenges.
"This is not a Southern Section-only problem," Southern Section spokesman Thom Simmons said. "This is across the board."
The Southern Section has cut expenses trying to make up for the loss in ticket revenue and is taking more action. It plans to increase the dues paid by schools for each sport they participate in by $15 next school school year and $10 the following year. The Southern Section has had the cheapest dues in the state. The section is also raising fees that media pay to broadcast games on the Internet and TV, something that has been gaining in popularity and could be one of the reasons for the decline in attendance.
"The challenge for high school sports today is that it's such a crowded landscape for fans," said Jeff Fellenzer, a USC professor who teaches classes on sports, business and media and is a longtime high school sports fan. "It's competition for the entertainment dollar, and to me, it starts with Netflix and other streaming services, video games, Fortnite and eSports, and add Fox Sports has a weekly game of the week and four other games streamed.
"Most of the high-profile schools play so many attractive nonleague games that the CIF championship games don't have the same sizzle, making it easy for fans to stay home. We've been spoiled by the embarrassment of riches."
Sign up for our daily sports newsletter »
There are other factors, too. Traffic has gotten worse, parking at events can be challenging and expensive, and the fact that many successful teams are made up of non-community members doesn't help inspire loyalty.
Fellenzer said the CIF will have to find new revenue sources and new sponsorships to counter declining ticket revenue. Media companies should be prepared to face rising fees.
"We're trying to charge them for the usage they're doing," Simmons said of broadcast entities. "Broadcast rights numbers have gone up as ticket sales go down. That's the only way to counteract that."
Recently, the Southern Section had a social media campaign, "#packthehouse." But clearly that's not going to change the trend taking place.
"It's simply the way things are changing," Simmons said. "There's no sense of doing anything but adapting. There's more ways to get these games than there were before."
Fellenzer said, "High school sports is still the best bargain out there when you consider the quality of teams and players."
Twitter: @latsondheimer
---
Get our high school sports newsletter
Prep Rally is devoted to the SoCal high school sports experience, bringing you scores, stories and a behind-the-scenes look at what makes prep sports so popular.
You may occasionally receive promotional content from the Los Angeles Times.