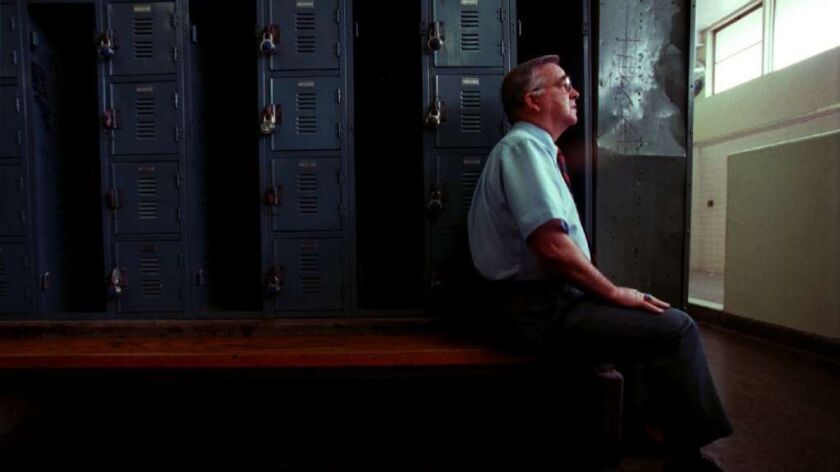 Dean Crowley, a dedicated coach, official and administrator who served as commissioner of the Southern Section from 1993 to 1999, died on Friday night at City of Hope, his grandson Connor said. He was 85.
Crowley, a graduate of Alhambra High and Whittier College, joined the Southern Section office as an assistant commissioner in 1976. He was the choice to replace Stan Thomas in 1993 when Thomas was forced to resign for misusing a personal expense account.
It was a difficult time for Crowley to be stepping in, with a budget deficit, staff issues and a lack of confidence in the office. Crowley used his leadership skills to restore stability and confidence.
"Dean took over the section at a time when it was most vulnerable," said assistant commissioner Thom Simmons in an email. "Orange County had come very close to breaking off. The office was reeling from Stan Thomas' resignation and the organization was facing financial troubles."
Upon his retirement in 1999, Crowley said, "I'm proud of the work I've done. We're financially sound, we brought the section into an era of technology with our website and computer links and we've really made an effort to support sportsmanship and ethical conduct. I also think that with our championship events, we do as well as anybody."
There have been only nine commissioners in the history of the Southern Section, which was created in 1913 and is the largest section of the California Interscholastic Federation, the governing body of high school sports.
Born on May 11, 1934, in Alhambra, Crowley played basketball and tennis in high school. In 1957, he was drafted into the Army and became a sergeant in the military police. He later became a teacher, coach and athletic director at Cerritos Gahr. He also served as a football official, working several bowl games through the years. After his retirement, he helped supervise championship events for the state CIF and continued working with officials.
"He was a wonderful, giving, caring person," said former City Section commissioner Hal Harkness, who worked with Crowley for more than 30 years.
Among the athletes who passed through Southern Section schools during Crowley's era were Tiger Woods, Lindsay Davenport, Misty May and Baron Davis.
Funeral arrangements are pending.
---