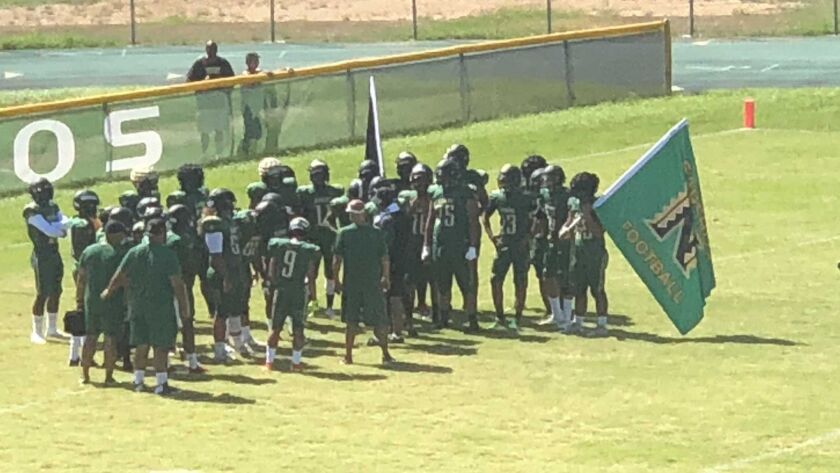 Manuel Douglas, the football coach at five-time defending City Section champion Narbonne, said on Friday he has been temporarily reassigned from his duties by the Los Angeles Unified School District.
LAUSD confirmed two weeks ago that it had launched an investigation into an allegation of academic misconduct at the school and that two staff members were reassigned.
Douglas declined to go into further details, but two people associated with the football program confirmed that players were called into the school library on Thursday, had their cellphones taken and were asked questions about the program. The phones were immediately returned afterward.
The LAUSD inspector general's office is conducting the investigation, according to a person close to the football program who was not authorized to speak publicly on the matter.
Later Friday, the district issued this statement through a spokeswoman:
"Three staff members at Narbonne High School have been reassigned as Los Angeles Unified fully investigates allegations of misconduct. While all personnel matters are confidential, these allegations are extremely serious. We place the highest priority on student safety, and all allegations are taken seriously. We remain vigilant in protecting our students, and providing a safe and supportive learning environment for all."
---