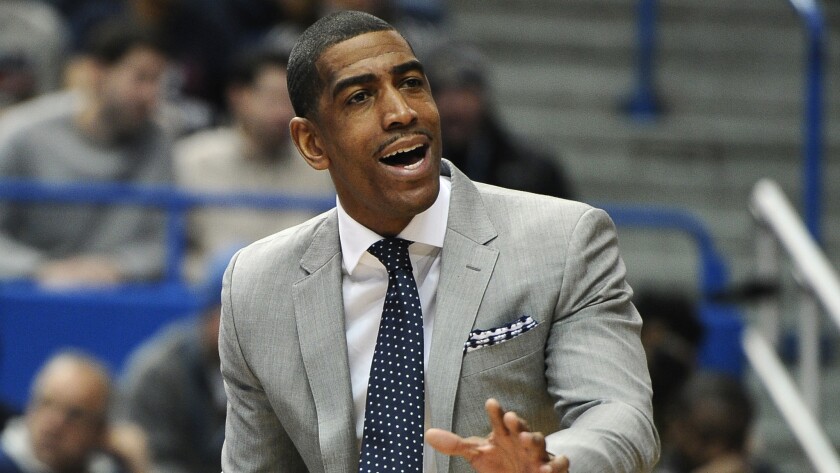 Connecticut Coach Kevin Ollie says he's staying put.
Two days after a report linked him as a candidate to take over a potential Oklahoma City Thunder coaching vacancy, Ollie issued a statement Wednesday saying he has no plans to leave Connecticut.
Ollie said he is honored and proud to coach the Huskies and that he is not pursuing other opportunities.
SportsNet New York reported Ollie was considered a "serious" candidate for the Thunder job if the team parted ways with Coach Scott Brooks. Last week, Yahoo Sports reported the Thunder brass was evaluating whether to bring back Brooks for the final year of his contract.
Ollie, 42, is entering the second year of a five-year, $15-million contract he signed with Connecticut last year. He has posted a 72-33 record with Connecticut since taking over as head coach from Jim Calhoun. He guided the Huskies to a national championship in 2014.
---