Essential Arts & Culture: A 2017 rewind, lots of 'Nutcracker' and Bach, art and selfie marketing
A look back at the very tumultuous — yet culturally productive — year that was 2017. The joy of "The Nutcracker." And why too much Bach is never enough. I'm Carolina A. Miranda, staff writer at the Los Angeles Times, with the week's top arts and culture stories:
2017 IN REVIEW
We have come to the year's end! The Times culture team rounds up the best and the worst of the arts in 2017:
— For Times theater critic Charles McNulty, 2017 was a year overrun with theatrical "flotsam and jetsam." But individual performers — Bette Midler, Laurie Metcalf and Bruce Springsteen — helped make up for it. Los Angeles Times
— Times art critic Christopher Knight laments the growing dominance of the "hyper-aggressive art market." He also recalls L.A.'s 10 best museum exhibitions, which included exquisite shows on painters Kerry James Marshall and Giovanni Bellini. Los Angeles Times
— Architecture critic Christopher Hawthorne surveys the year's design highlights, which include the second Chicago Architecture Biennial, the work of architects contained in Pacific Standard Time: LA/ LA, and Hamburg's new concert hall, the Elbphilharmonie. Los Angeles Times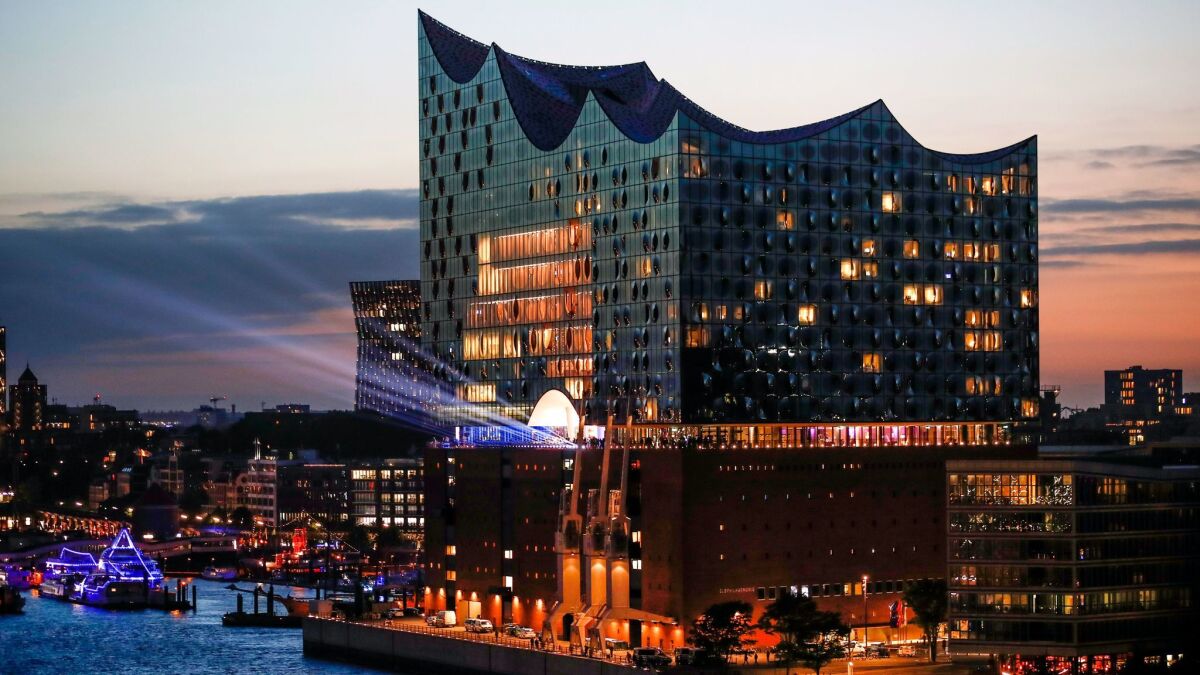 — When it comes to classical music in L.A., critic Mark Swed says the state of the union is strong, with countless performances to draw from. He lauds the Los Angeles Philharmonic's Gustavo Dudamel as conductor of the year, while John Adams is his composer of the year. That's just for starters; he singles out two Ingmar Bergman operas, Yuval Sharon's staging of Annie Gosfield's "War of the Worlds" opera, violinist Gidon Kremer, the Tuesdays@Monk Space music series and more. Los Angeles Times
— I contributed my own essay — on how 2017 has shaped up to be the year in which protesters have demanded the removal of works from high-profile arts institutions such as the Whitney Museum, the Walker Art Center and the Metropolitan Museum of Art. Many critiques emerge out of art institutions' historical blind spots. But the debate threatens to limit the freedom with which artists conceive and experiment. Los Angeles Times
SEASON OF 'NUTCRACKER'
Seven years ago, choreographer Alexei Ratmansky created a new version of "The Nutcracker" for American Ballet Theatre. It is, writes Times contributing reviewer Laura Bleiberg, "already an unreserved classic." And it's at the Segerstrom Center for the Arts, with rotating casts of children and adults — including Misty Copeland, who makes appearances as the Princess in several shows, including Saturday's. Los Angeles Times
The Miami City Ballet has brought George Balanchine's 1954 version of "The Nutcracker" to the Music Center — one with impressive scale: 45 adults, 60 children, as well as an orchestra and chorus. The staging can be "dowdy," but the ballet remains "indispensable," writes reviewer Lewis Segal. "In an imperfect world, an imperfect Balanchine 'Nutcracker' is still cause for celebration." Los Angeles Times
BACH TIMES TWO
Mark Swed took in a pair of Bach performances — in the course of a single day. This included the composer's Christmas oratorio, performed by the Bach Collegium Japan at the Segerstrom Concert Hall, followed by a rare performance of Bach's motets by the Los Angeles Master Chorale at Walt Disney Concert Hall. "You can't go wrong with Bach," writes Swed. "Any time. Any place. Performed in just about any cockamamie way." Los Angeles Times
Swed also took in an "an unflinchingly ferocious" performance of Prokofiev's Sixth Symphony led by guest conductor Xian Zhang, also at Disney Hall. Zhang, Swed writes, treated the composition — written during World War II — "as a newsreel with the marching armies and the vistas of devastation. She amplifies the threat and underscores the danger." Los Angeles Times
Plus, because there's never enough Bach: Times reviewer Richard S. Ginell reviews the Los Angeles Chamber Orchestra's cycle of all six "wondrous" Brandenburg Concertos. Los Angeles Times
29 MARKETING OPPORTUNITIES
L.A.'s latest photo opportunity? Refinery29's "29Rooms" installation, which occupies a tent in a downtown parking lot. Times contributing reviewer David Pagel reports that this combination of artist/corporate/nonprofit "collaboration" is, above all, marketing. "To snap a selfie in front of any of these installations is to provide free advertising to companies far more powerful than you," he writes. "But it's not really free advertising. The corporate sponsors have paid Refinery29 to get their products into your pictures. So you're actually working for Refinery29. And you have paid, rather handsomely, for the privilege." [Insert flame emoji here.] Los Angeles Times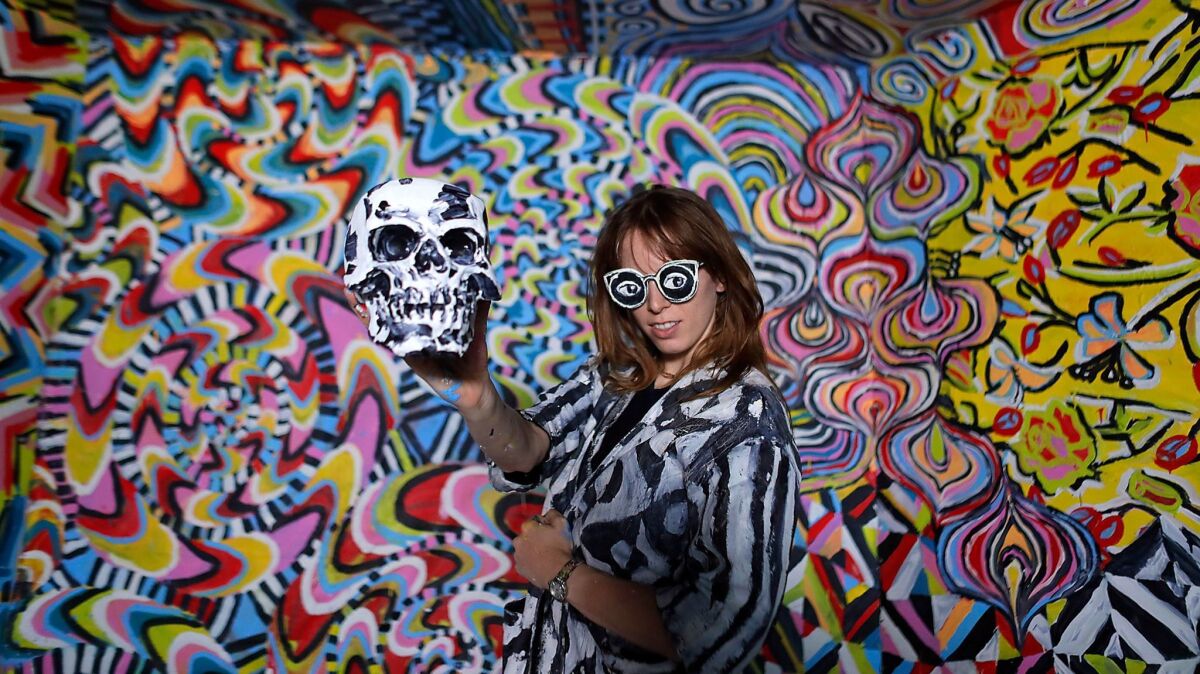 THE NEW URBAN LANDSCAPE
It was a year of fire and flood for American cities. Christopher Hawthorne looks at how our volatile climate is shaping the American landscape. "Thanks to the combination of climate change and several decades of American overconfidence about planning and land use," he writes, "we're on the doorstep of an era when dramatic disasters, floods and wildfires chief among them, threaten to become routine." Los Angeles Times
DIVINE POOP
The Getty Museum's "Golden Kingdoms" exhibition brings together the luxurious crafts of pre-Columbian civilization in the Americas. The Times' Vera Castaneda unearths some of the stories behind the works: of the gold-and-greenstone necklace that the Aztec leader Moctezuma gave to Spanish conquistador Hernán Cortés and the rectangular jade plaque that began life in present-day Guatemala. But the most interesting tidbit? The Aztec view of certain precious metals. "Take the Aztec word for gold, teocuitlatl, which also means divine excrement," writes Castaneda. "The Aztecs believed that when the sun crossed the underground, it deposited gold nuggets that later emerged in rivers." Los Angeles Times
SELF HELP'S PERMANENT STATUS
The Los Angeles City Council has voted to approve an $825,000 funding commitment to help arts nonprofit Self Help Graphics buy its Boyle Heights building. Los Angeles Times
A HOLIDAY BEAST
The holiday panto "Beauty and the Beast — A Christmas Rose" lands at the Pasadena Civic Auditorium on Christmas Eve. The Times' Deborah Vankin spoke with one of the show's stars, Jonah Platt (brother of Tony winner Ben), who takes on the role of the Beast. It is, he says, "a lot of fun to play a big bombastic animal-man!" Los Angeles Times
IN OTHER NEWS…
— Bob Seidemann, who took iconic photos of 1960s-era musicians such as Janis Joplin and the Grateful Dead, has died at age 75. Los Angeles Times
— Artforum magazine has filed a motion to dismiss the sexual harassment suit against former publisher Knight Landesman. ARTnews
— Financial writer Felix Salmon combs through the documents that map out why the Berkshire Museum decided to deaccession its most priceless works. Artnet
— The Museum of Contemporary Art Los Angeles and the Getty Conservation Institute are teaming up to do conservation work on an important Jackson Pollock drip painting in the museum's galleries as a way of engaging the public on conservation issues. The Art Newspaper
— Getty CEO James Cuno reflects on the roots of the Getty Center on the institution's 20th anniversary. The Iris
— In other Getty news, the Getty Research Institute has acquired conceptual artist Mary Kelley's archive. ARTNews
— Reviewing Apple Park from the outside in: Critic Alexandra Lange examines Norman Foster's Bay Area HQ from a distance, since the company has been reluctant to admit architectural critics. Curbed
— After many delays and speculation, a ballet about Rudolf Nureyev opens in Moscow. New York Times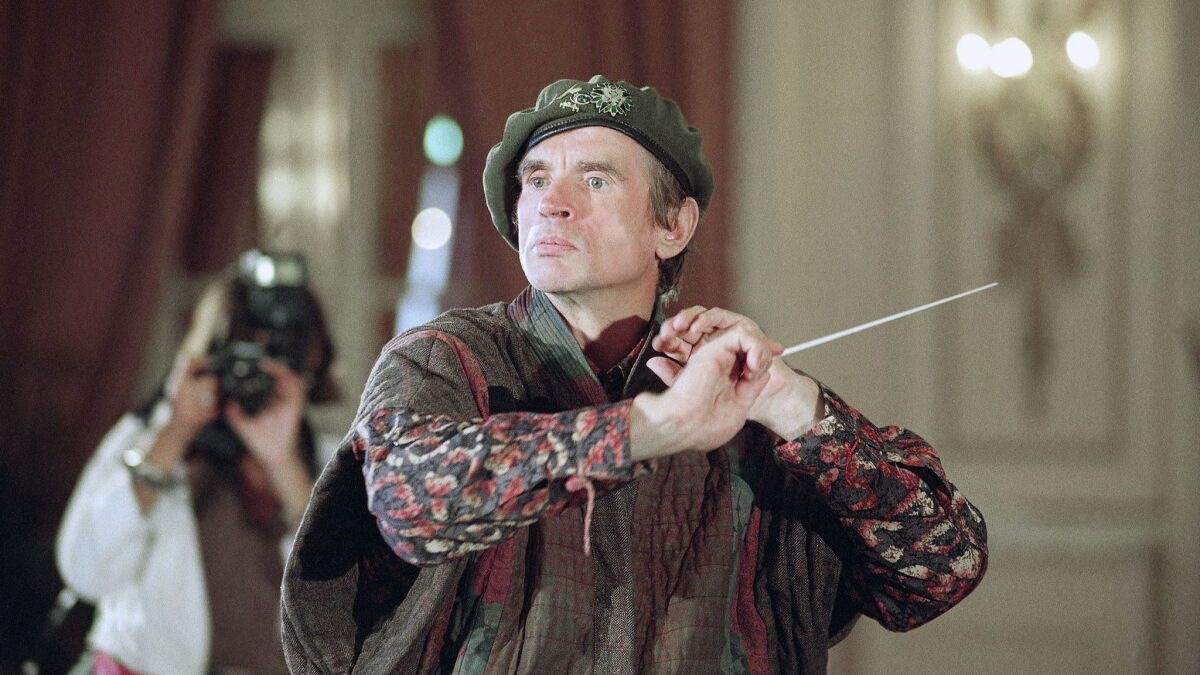 — Houston's theaters begin to make a comeback after Hurricane Harvey. NPR
— Golden Globe-nominated star Chrissy Metz of "This Is Us" fame will appear in Neil LaBute's "Fat Pig" at the Geffen Playhouse in May. Los Angeles Times
— A story on the feminist artists who made boundary-breaking art about sex — and are just beginning to be recognized for it. (Expect some racy images on the jump.) T Magazine
AND LAST BUT NOT LEAST…
Eduardo Arenas of Chicano Batman has released a retro-fabulous Christmas cumbia. Si, señor. Mitú
Sign up for our weekly Essential Arts & Culture newsletter »
---
Get our L.A. Goes Out newsletter, with the week's best events, to help you explore and experience our city.
You may occasionally receive promotional content from the Los Angeles Times.