Nominations for the 73rd Golden Globe Awards were announced Thursday morning, and after finding out the good news several nominees took the opportunity to express their appreciation. Here's what some of them are saying:
Ben Mendelsohn - "Bloodline"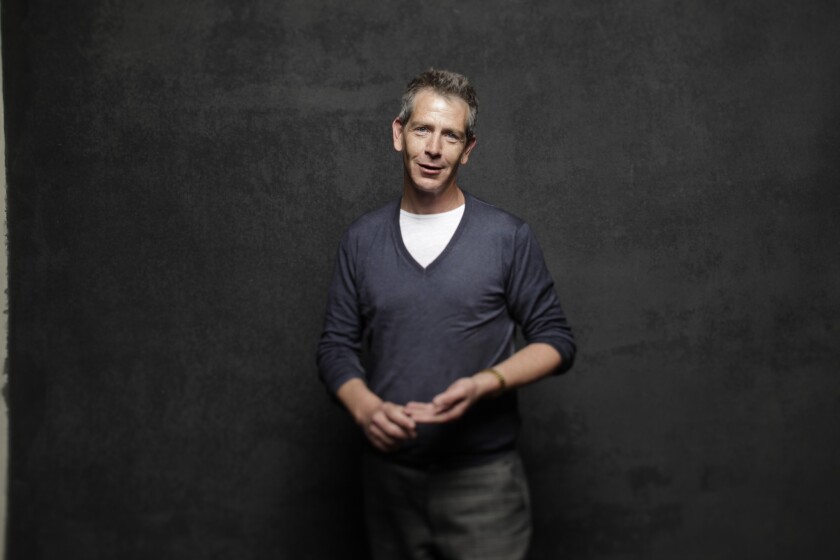 "Thank you to the HFPA and to Todd A. Kessler, Daniel Zelman, and Glenn Kessler for the wonderful characters that they have created. Danny Rayburn is a fantastic gift to an actor."
Amy Schumer - "Trainwreck"
"I opened my computer and went to GoldenGlobes.com. And when I realized I hadn't missed the announcements I was like, "yes!" And America and Dennis Quaid are both my friends, and then Dennis was like, "Amy Schumer, 'Trainwreck.'" I started tearing up in bed. I look very, very gorgeous right now." Read full reaction interview.
Jenji Kohan - "Orange is the New Black"
"Very cool to be recognized by the Hollywood Foreign Press Association. Thanks Globe people!"
Lenny Abrahamson - "Room"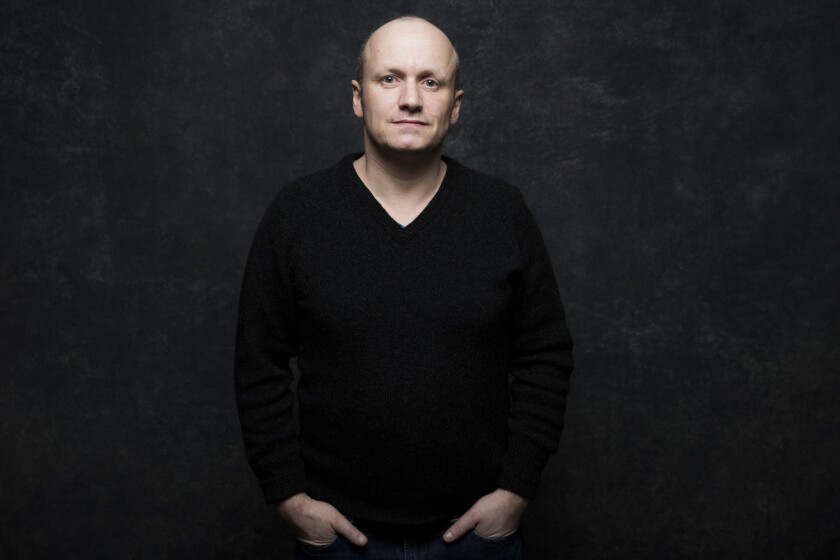 "I want to thank the HFPA for this incredible honor. For an independent film like ROOM to be nominated for Best Picture for the Golden Globes is an extraordinary vote of confidence and a tribute to the amazing work done by all the talented people involved in the production. I am particularly delighted for Brie Larson and Emma Donoghue. Their unique artistry is being recognized today."
David Lang - "Youth"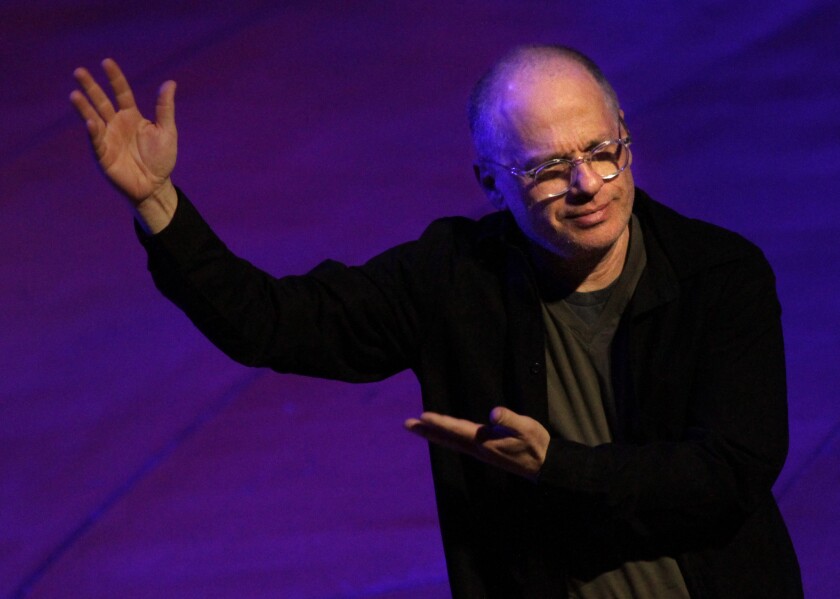 "This is amazing! I am so grateful to Paolo Sorrentino for making a beautiful movie about a classical composer. I have spent my whole life listening closely to the music in movies, but it never occurred to me that I might be a part of it all. I am honored, excited and very happy. Thank you, members of the Hollywood Foreign Press!"
Saoirse Ronan - "Brooklyn"
"It's amazing. Life keeps getting better and better. It feels good to be recognized. You're not really thinking about anything else." Read full reaction interview.
Emma Donoghue - "Room"
"I'd like to express my gratitude to the Hollywood Foreign Press for nominating me for Best Screenplay. To be named in such honorable company - especially since Room is my first feature film - is a startling delight."
Zander Lehmann - "Casual"
"I'm so excited for Hulu. They have been supportive of us and have done such great work on our behalf. I feel like we are part of their family and they've treated us so incredibly well. I feel almost happier for them than I do for the show, because they were on board with us from the start and they gave us everything we needed. They were so smart. And we're happy to be a part of them. I'm glad we could be the first one for Hulu and hopefully there will be many more." Read full reaction interview.
Brie Larson - "Room"
"Wow. My deepest thanks to the HFPA - I am beyond honored, grateful, thrilled and every other imaginable emotion to be in the company of such an inspirational group of women, and to share this morning's recognition with Emma, Lenny, the entire cast and crew of ROOM, as well as Amy Schumer and the cast and crew of Trainwreck. What a morning! And thanks to Jacob Tremblay - you have made every day of this journey magic."
Paul Dano - "Love and Mercy"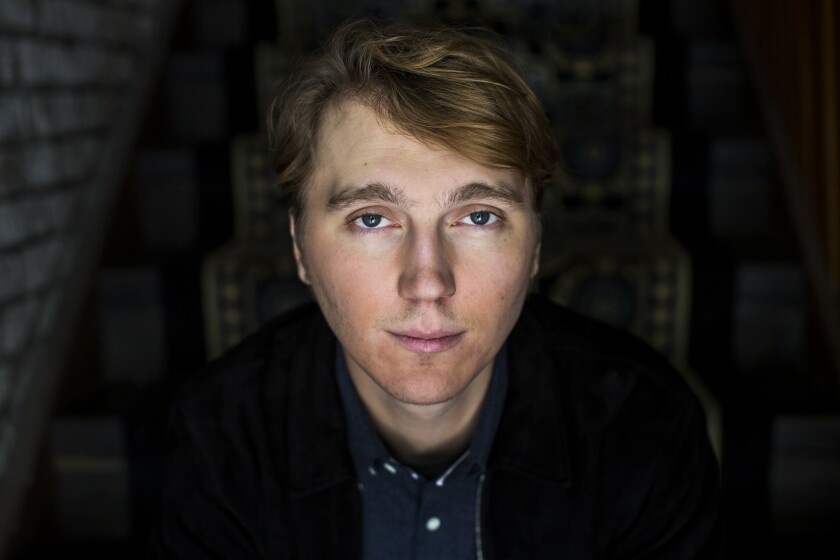 "I'm so excited to go to the Golden Globes. It's one of those things where I'd like to act like I'm a cool cat, like I'm totally unaffected by it. But there's a monster red carpet, and it's great. Once you're in there, you get to hang out with friends." Read full reaction interview.
Kate Winslet - "Steve Jobs"
"I'm just sooo excited, it's just fantastic. I could not be more thrilled. I was up early taking my children to school. It's 3pm here in the afternoon. I was trying not to think about it and go about my day. I was gonna give my phone to my husband – because I was just feeling so tense about the whole thing – and then the announcement came out. It was such a lovely surprise." Read full reaction interview.
Alicia Vikander - "The Danish Girl," "Ex Machina"
"I am truly thrilled and grateful to the HFPA for both these wonderful nominations! To be considered amongst all these brilliant actresses and their outstanding performances is such an honor. Working on The Danish Girl and Ex Machina were such gifts in themselves, and for this to happen is all so wonderful. Thank you."
Mark Rylance - "Bridge of Spies," "Wolf Hall"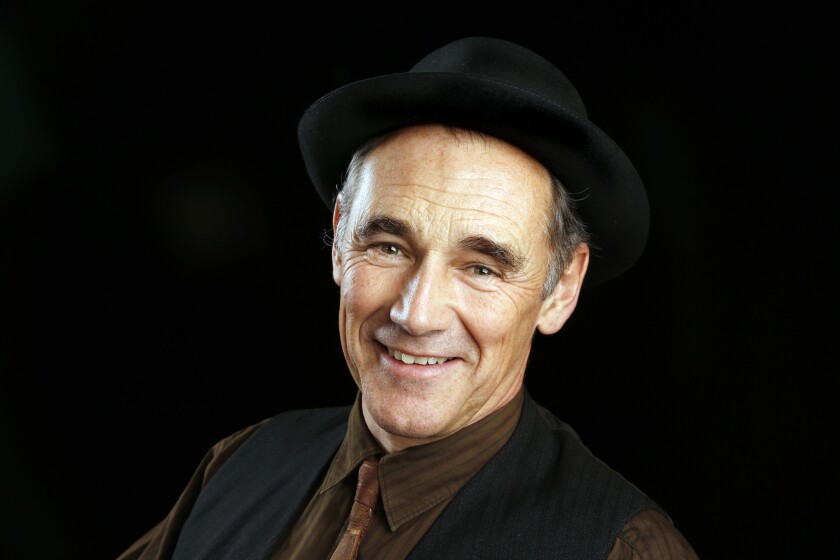 "I want to thank the members of the HFPA for nominating my work in both Bridge of Spies and Wolf Hall. My work does not stand alone, and only comes together with the help of all the talented craftspeople I have had the pleasure to work with on Wolf Hall and Bridge of Spies, particularly Peter Kosminsky and Steven Spielberg who are directly responsible for my performance in both pieces. I would especially like to acknowledge my friend Tom Hanks. I don't think you can isolate my playing of Abel from Tom's playing of Donovan. It is the friendship between us as characters that should be awarded. Many blessings."
Lee Daniels - "Empire"
"I am humbled by this recognition from the Hollywood Foreign Press Association. To everyone tuning in week after week, embracing our stories and characters, I thank you. And a very special thanks to my partner in crime Danny Strong and the team that made this happen – cast, crew, and everyone at Fox. And Taraji, Yes God! Thank you for breathing life into Cookie. Again so humbled and honored."
Rachel Bloom - "Crazy Ex-Girlfriend"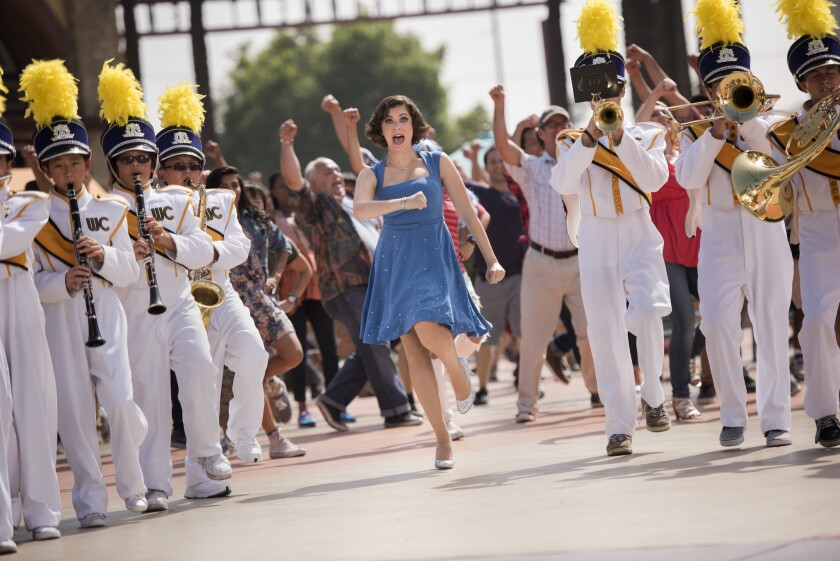 "So I heard my name and my husband was still asleep because my alarm didn't go off. I just woke up on my own. I woke up my husband and then we hugged and cuddled and then I danced. I did dance around a lot." Read full reaction interview.
Brian Wilson - "Love and Mercy"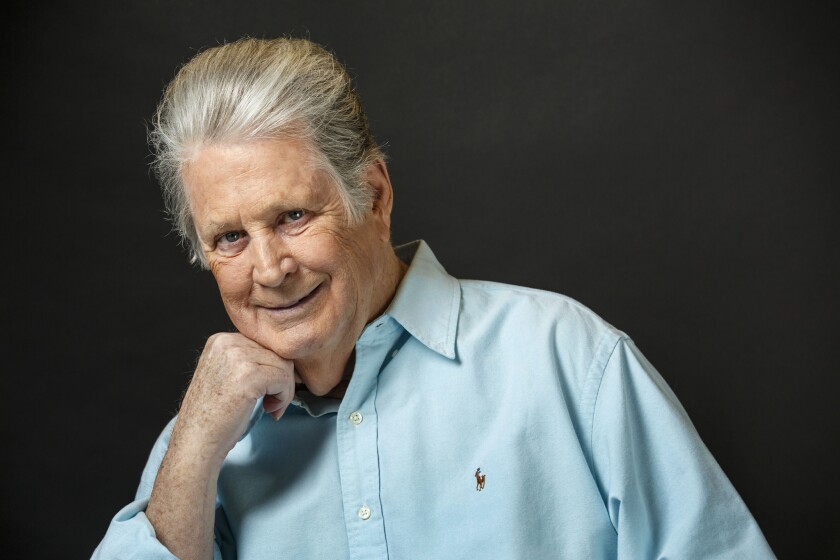 "My life, my love, my Melinda -- God only knows what I'd be without her. She was the inspiration for "One Kind of Love" and just woke me to tell me the song has been nominated for a Golden Globe -- my mind is blown! Thank you Hollywood Foreign Press and everyone involved in telling my story. And a huge hug to Paul Dano for his nomination this great morning! I'm now going back to bed for some sweet, sweet dreams."
Leonardo DiCaprio - "The Revenant"
"Thank you to the Hollywood Foreign Press Association. I am incredibly grateful for their nomination, as well as the recognition they have given to this film and to Alejandro's vision as its director. Making The Revenant was a true honor for me. I also want to extend congratulations to all nominees this season. Thank you again to the HFPA."
Joanne Froggatt - "Downton Abbey"
"I'm on set right now and just heard this amazing news. I am absolutely blown away! I couldn't be more grateful to the Hollywood Foreign Press Association for this nomination and their continued support. Downton Abbey and Anna Bates have been a big part of my life for some years now. It has been the most exciting journey alongside the most wonderful people. I feel so lucky to have portrayed this character and to be recognized along side these incredibly talented actresses, who have given such strong, inspirational performances. I couldn't be happier!!!!"
Jennifer Jason Leigh - "The Hateful Eight"
"... I must say that I love this movie so much. I feel like I share this with the rest of the cast. We were such an ensemble." Read full reaction interview.
Maggie Smith - "The Lady in the Van"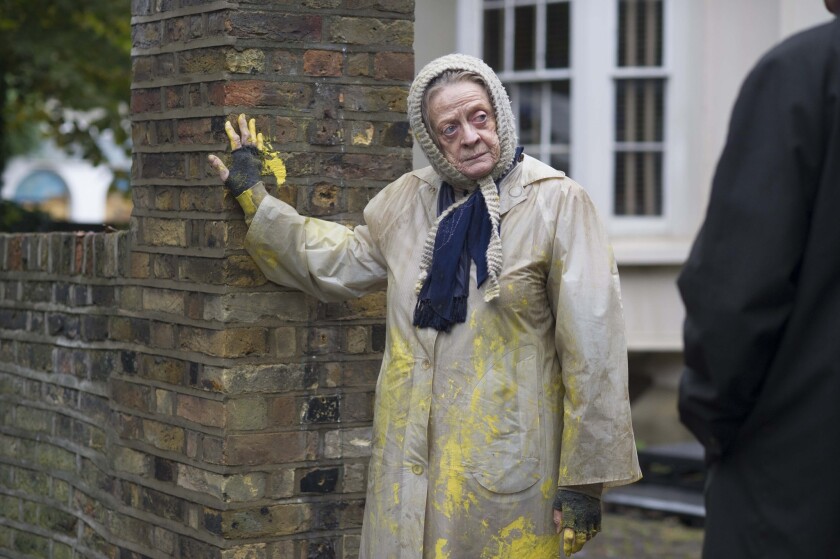 "I am absolutely thrilled to be nominated for a Golden Globe, and to be in such terrifically talented company. I look forward to seeing you all in LA in January. Thank you."
Ridley Scott - "The Martian"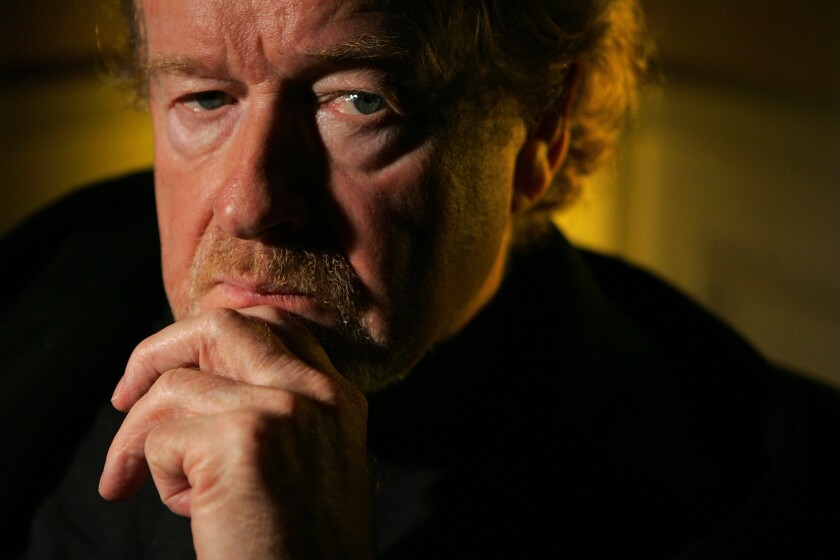 "We are all very excited and very grateful to the Hollywood Foreign Press Association for embracing our film and Matt's brilliant performance so warmly. Making The Martian was one of the highlights of my career and the fact that it is being recognized in such a generous way is fantastic and very much appreciated."
Eddie Redmayne - "The Danish Girl"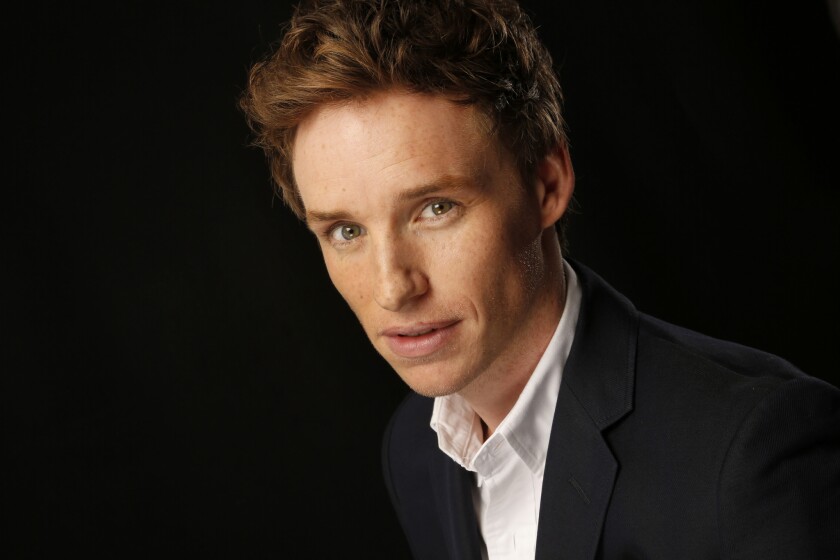 "I am incredibly grateful to the HFPA for having included me in such a brilliant troupe of actors. I'm equally thrilled that Alicia and Alexandre have been recognised as well. Having the opportunity to help tell Lili and Gerda's story has been a great privilege for me, and I am hugely grateful for the guidance, generosity and insight given to me by the transgender community.
Jane Fonda - "Youth"
"I was eating breakfast at home in L.A. when I heard. It was such a surprise, it's a wonderful thing. Now I'm in the car. On the way to a meeting. Busy day!"
Lily Tomlin - "Grace and Frankie," "Grandma"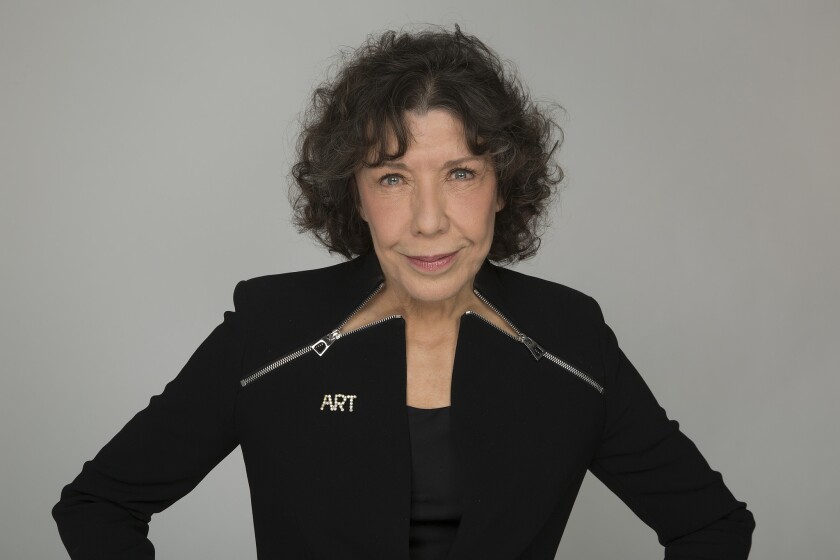 "I feel elated and on top of the world! Right now, I feel too young for the parts I am playing. Thanks to the Hollywood Foreign Press Association."
Laszlo Nemes - "Son of Saul"
"We are thrilled to find ourselves nominated for a Golden Globe this morning. It is a very happy and gratifying moment for us. Since the film's premiere at Cannes in May we have been on a whirlwind tour and are stunned by the positive reaction to the film in the US. Son of Saul is about such an important topic, one that bears acknowledging for every generation. For our cast and crew we are very happy indeed. Many thanks to the Golden Globes."
Rami Malek - "Mr. Robot"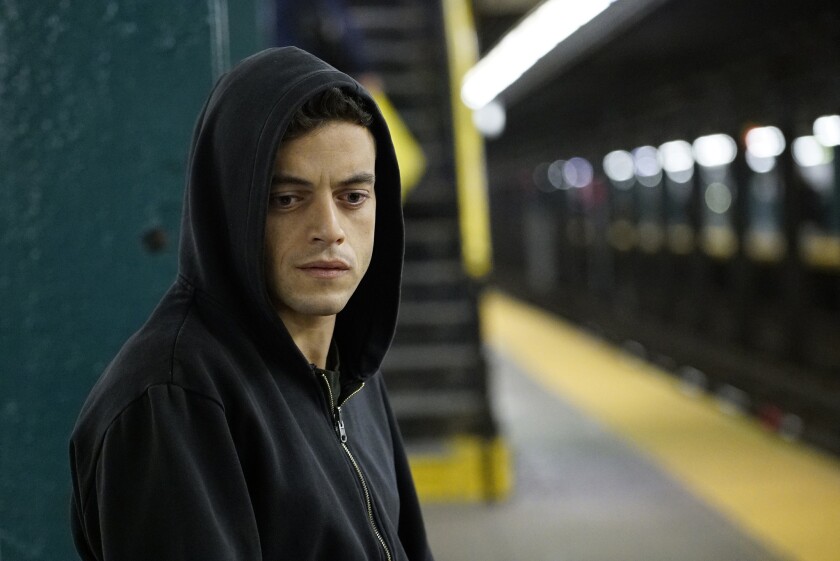 "I'm going to ride this wave for quite a while. This is not ever why I got into this. I love what I do as a career, but I have to say when the recognition comes in like this, it's at once humbling and full of pride. It's a really sweet moment." Read full reaction interview.
Al Pacino - "Danny Collins"
"I'm always grateful and honored to be part of that selection."
Danny Strong - "Empire"
"I'm incredibly honored that EMPIRE has been nominated for two Golden Globe Awards. Working on the show is a labor of love, and being recognized by the Hollywood Foreign Press Association is incredibly gratifying. The entire EMPIRE family is overjoyed."
Golden Globes 2016: Full Coverage | Complete list | Snubs, surprises and reactions | Top nominee photos
---