Scott Weiland, frontman for Stone Temple Pilots and Velvet Revolver, dies at 48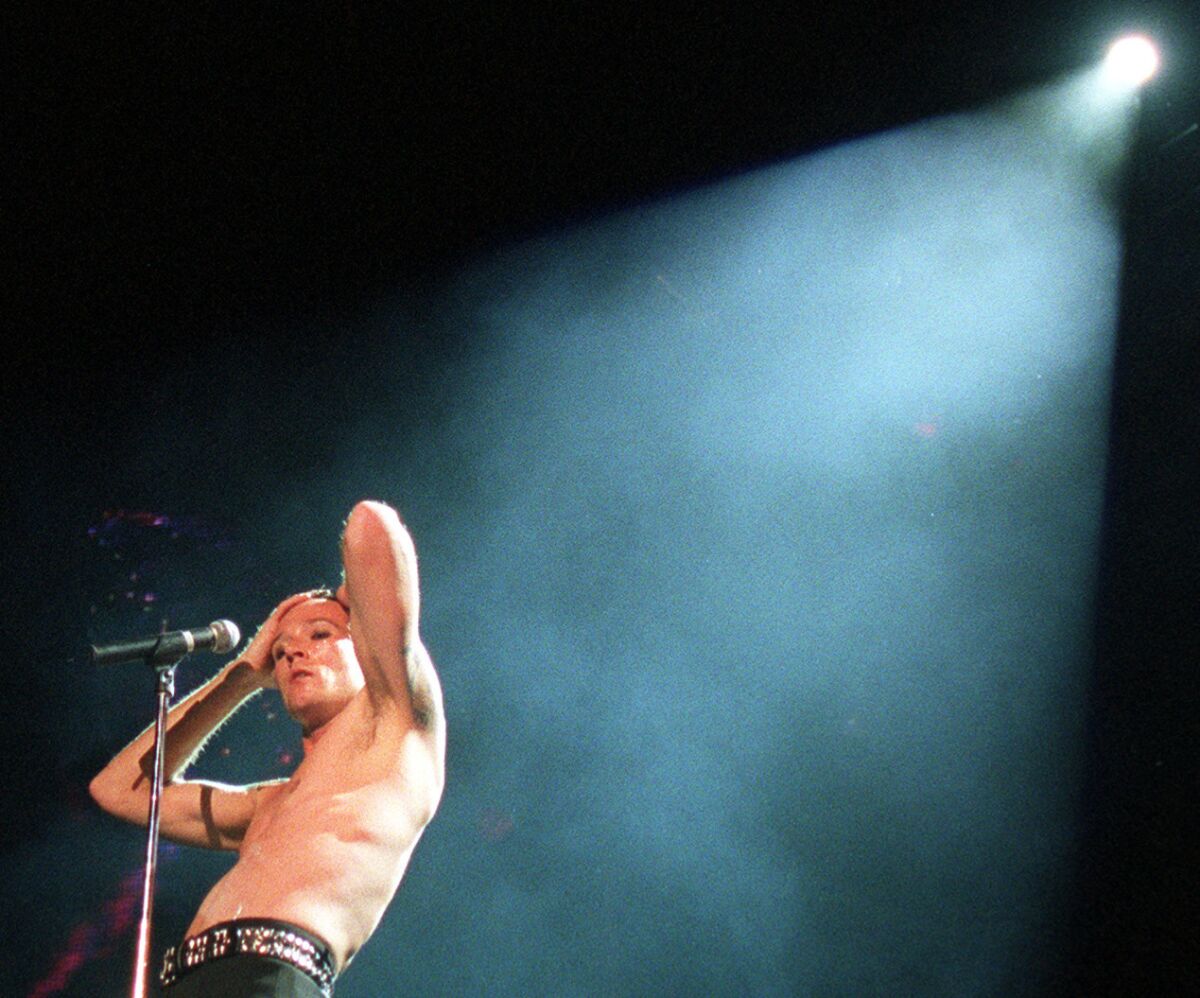 Scott Weiland, the charismatic rock vocalist who first gained fame with 1990s rock band Stone Temple Pilots, has died, according to his wife.
The Grammy-winning singer, 48, who struggled with addiction, earned post-Pilots success with the platinum-selling supergroup Velvet Revolver. His cause of death was not immediately available.
His wife, Jamie Weiland, a photographer, confirmed his death to The Times in a brief conversation.
"I can't deal with this right now," she said, sobbing. "It's true."
With a range that thrived in both high and low registers, Weiland was an archetypal rock singer.
He met Jamie in 2011, when she photographed one of his music video shoots. They married in June 2013.
A statement on Weiland's Facebook page posted around 10 p.m. said Weiland had "passed away in his sleep while on a tour stop in Bloomington, Minn."
"At this time we ask that the privacy of Scott's family be respected," the statement said.
Reports of Weiland's death began to circulate after fellow rocker Dave Navarro tweeted: "Just learned our friend Scott Weiland has died. So gutted, I am thinking of his family tonight."
That tweet later appeared to have been removed.
Tom Vitorino, Weiland's manager, also confirmed that the singer died Thursday. He did not provide further details.
Weiland's latest band, Scott Weiland and the Wildabouts, had been scheduled to perform Thursday evening in Minnesota. According to Medina Entertainment Center, the concert was canceled and refunds were to be issued. No reason was given for the cancellation.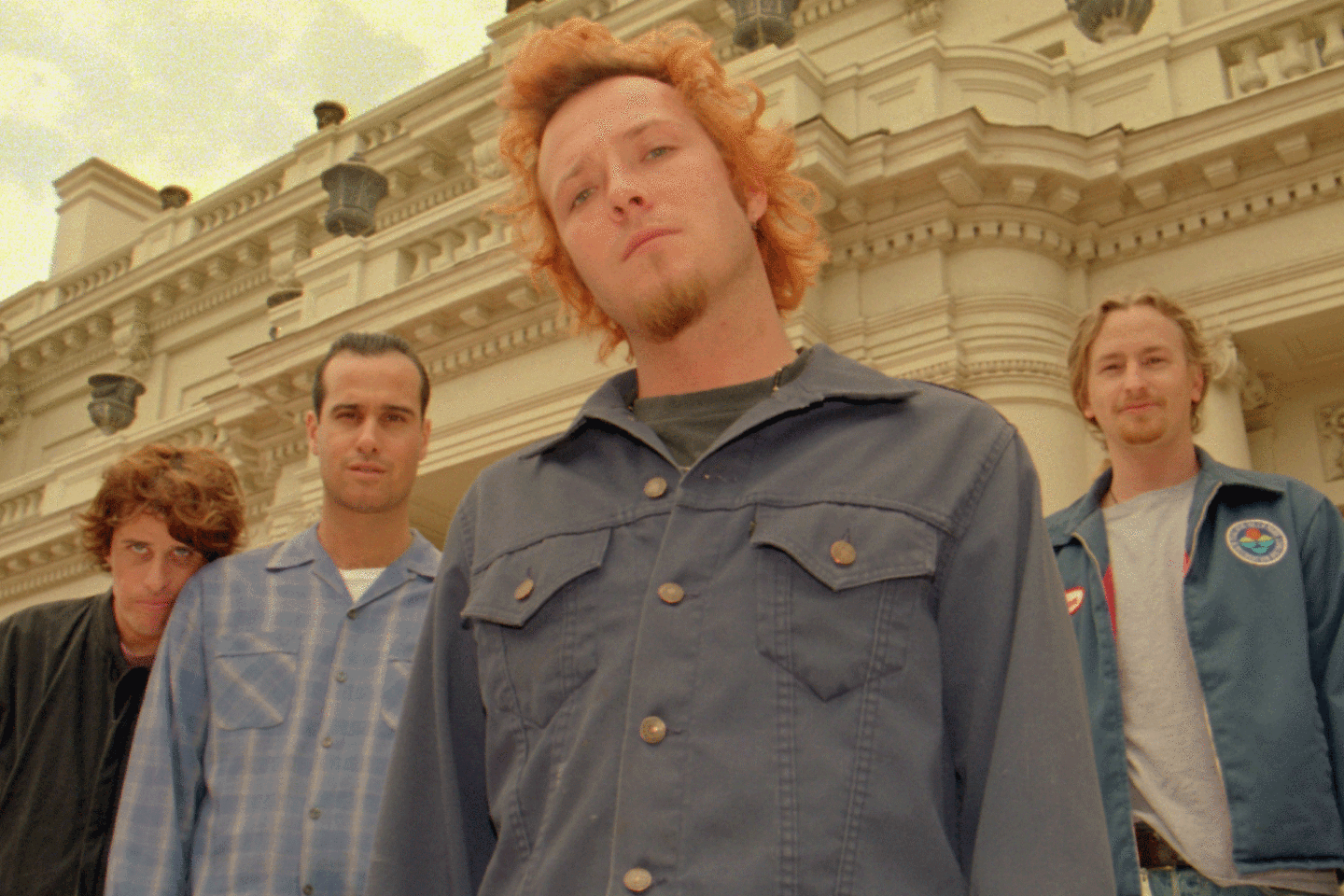 Scott Weiland, center, at the Huntington in San Marino with his Stone Temple Pilot bandmates on May 16, 1994.
(Ken Lubas / Los Angeles Times )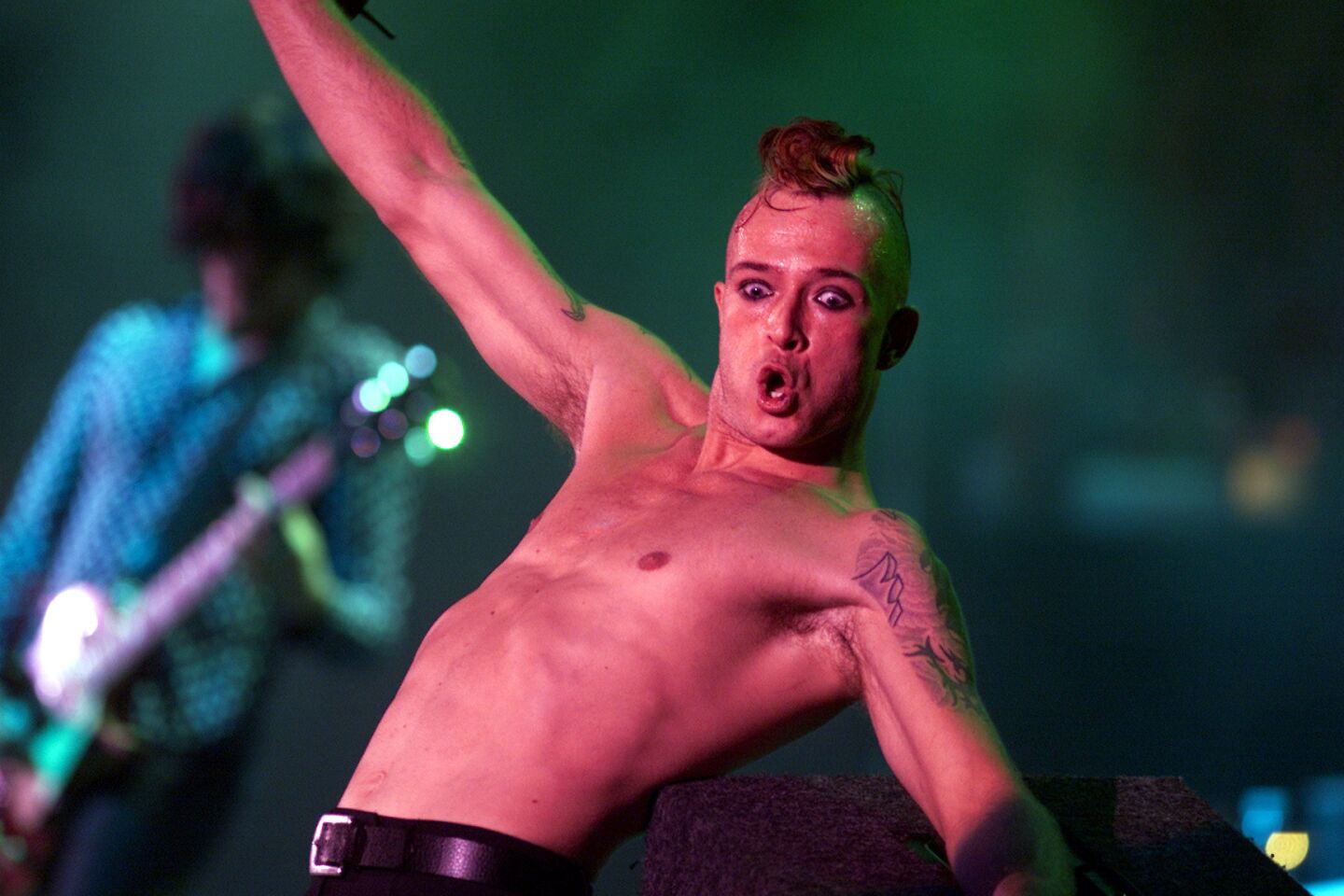 Weiland with STP at Verizon Amphitheatre on Sept. 1, 2000.
(Kevin P. Casey / Los Angeles Times)
Stone Temple Pilots in May 1996.
(Michael Edwards / Los Angeles Times )
Scott Weiland appears in a Pasadena courtroom in 1995. The band member was facing arraignment on charges of possessing cocaine and heroin.
(Kevork Djansezian / Associated Press)
Scott Weiland performs in L.A. after getting out of drug rehab in 1996.
(Paul Morse / Los Angeles Times)
Scott Weiland, lead singer of Stone Temple Pilots, promotes his solo album "12 Bar Blues" in 1998.
(Lawrence K. Ho / Los Angeles Times)
Scott Weiland at the Arrowhead Pond in Anaheim in 2001.
(Christine Cotter / Los Angeles Times)
Scott Weiland, lead singer of Stone Temple Pilots, in Anaheim in 2001.
(Christine Cotter / Los Angeles Times)
Scott Weiland with Stone Temple Pilots during the first night of the group's tour after Weiland's drug rehab in 1996.
(Paul Morse / Los Angeles Times)
Scott Weiland performs during a Stone Temple Pilots reunion concert in Columbus, Ohio, in May 2008.
(Paul Vernon / Associated Press)
Weiland at the KROQ Acoustical Christmas on Dec. 6, 1997 at Universal Amphitheatre.
(Lori Shepler / Los Angeles Times)
Slash, left, Scott Weiland, Duff McKagan, Matt Sorum and Dave Kushner (kneeling) of Velvet Revolver in 2004.
(Myung J. Chun / Los Angeles Times)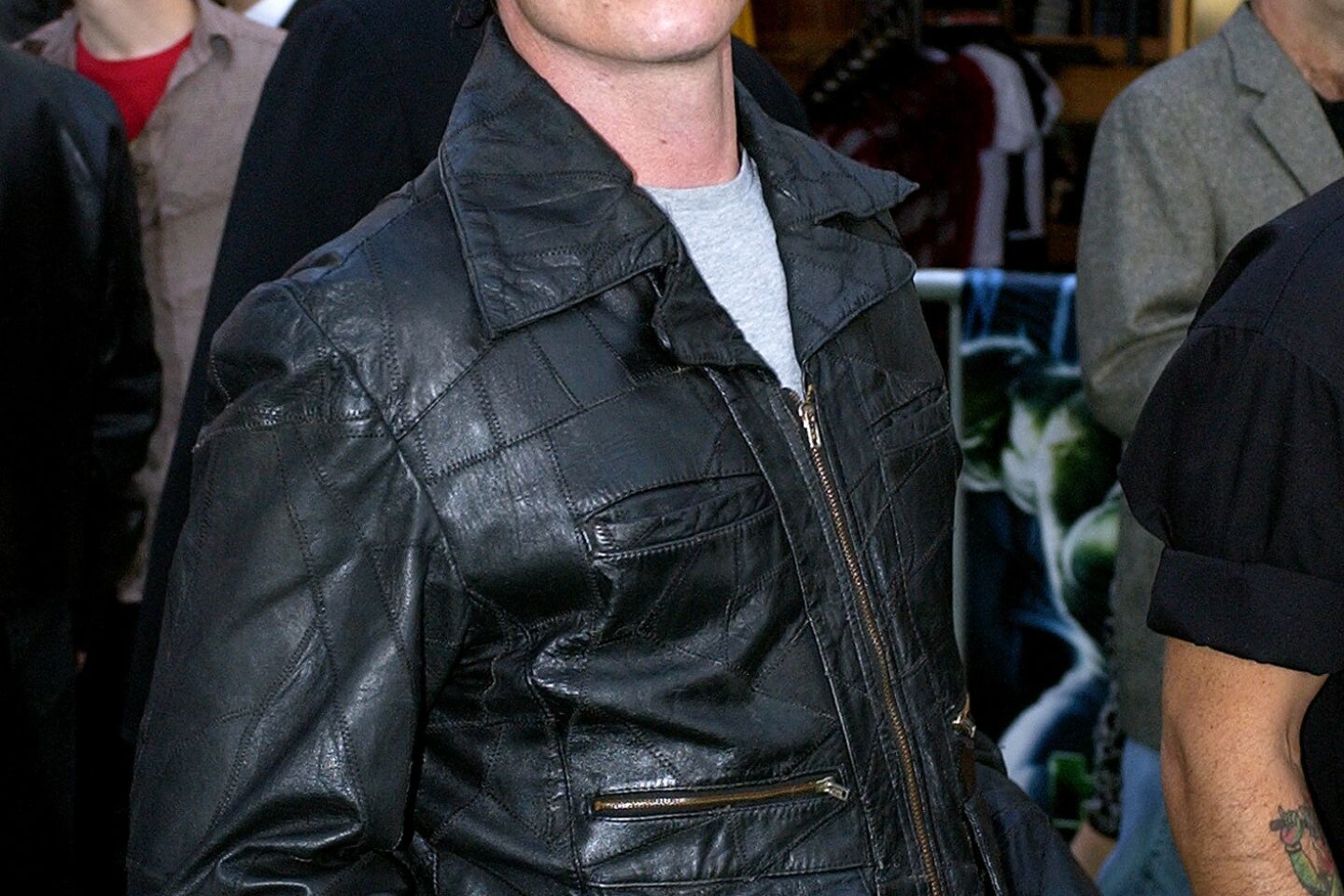 Scott Weiland arrives at the premiere of "Hulk" on June 17, 2003, at Universal City.
(Mark J. Terrill / Associated Press)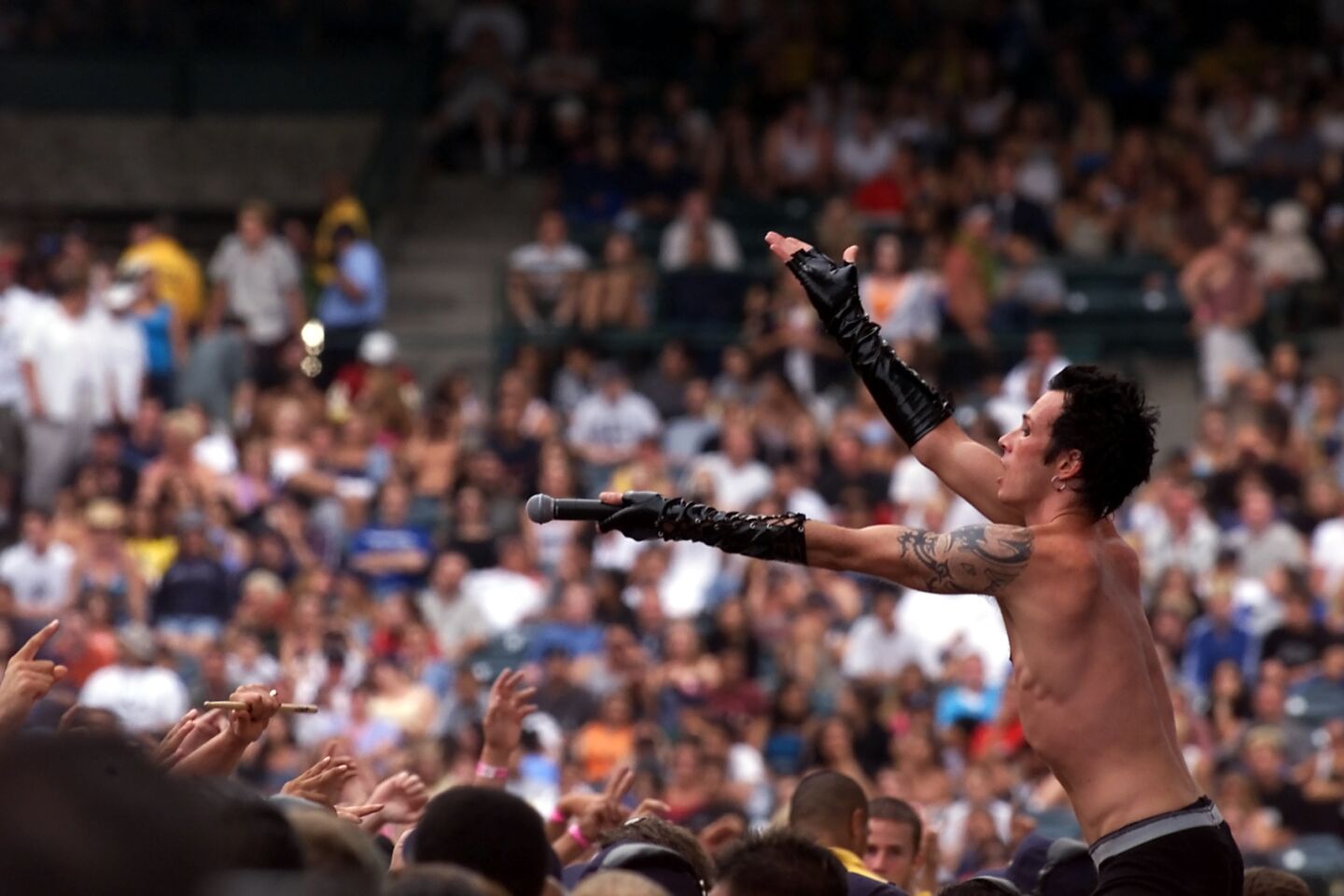 Weiland at Edison International Field for the KROQ Weenie Roast in 2000.
(Kevin P. Casey / Los Angeles Times)
Scott Weiland spends a day at the Santa Monica Pier with daughter Lucy, 2, son Noah, 4, and wife Mary in 2005.
(Ken Hively / Los Angeles Times)
Scott Weiland performs with Velvet Revolver at the 944 Magazine Super Bowl party in Scottsdale, Ariz., on Feb. 2, 2008.
(Matt Sayles / Associated Press)
Scott Weiland and Stone Temple Pilots at Showbiz Studios in Van Nuys in 2008.
(Robert Gauthier / Los Angeles Times)
Scott Weiland at KROQ's Weenie Roast at the Verizon Wireless Amphitheatre in Irvine in June 2001.
(Francine Orr / Los Angeles Times)
This death is the second to hit the band this year. Guitarist Jeremy Brown died of multiple-drug intoxication March 30, according to the Los Angeles County coroner's office. Brown's death came the day before the band released its debut album. He was 34.
Weiland was born Scott Kline in Santa Cruz on Oct. 27, 1967. At the age of 2, his parents divorced. He adopted the last name Weiland when his mother remarried and the family moved to a suburb of Cleveland. His biological father, a soda truck driver, remained in California.
"My childhood was green pastures and bee stings, learning to play baseball and football, living in a nice house, waiting -- always waiting -- for the start of summer so I could go to California and see my dad," he wrote in his 2011 memoir, "Not Dead & Not for Sale."
In a 1998 interview coinciding with the release of Weiland's solo album "12 Bar Blues," he told The Times that he had grown accustomed to the trappings of fame brought by Stone Temple Pilots.
"I used to feel guilty about my success, but I'm over that now," Weiland said. "It's like, hey, some people cook for a living and some people milk cows. I write songs."
He got his start as a rocker in Southern California -- and met future Stone Temple Pilots bassist Robert DeLeo at a punk show in Long Beach. Their 1992 debut album, "Core," has sold over 8 million copies. Over the next four years the band became one of the biggest hard-rock bands in the world.
After Weiland left the band, he teamed with former Guns N' Roses members Slash, Duff McKagan and Matt Sorum to form Velvet Revolver. With a core band that knew hard rock, Weiland became an '00s icon. He struggled to keep his addictions at bay, though, and was in and out of rehab. He and Velvet Revolver parted ways in 2008.
------------
FOR THE RECORD
Dec. 4, 12:08 a.m.: An earlier version of this article misspelled Duff McKagan's last name as McKagen.
------------
He soon reunited with Stone Temple Pilots, but his bandmates ousted him in 2013.
In 2008, days before serving a brief jail sentence for a drunk driving charge, Weiland was unapologetic about his arrests, overdoses and relapses.
"I live my life the way I live my life," he told The Times.
Weiland publicly acknowledged battles with heroin addiction.
"The opiate took me to where I'd always dreamed of going," he told Spin Magazine in 2011. "I can't name the place, but I can say that I was undisturbed and unafraid, a free-floating man in a space without demons and doubts."
Weiland had two children, Lucy and Noah, with his former wife, Mary Forsberg Weiland.
Staff writer Matt Hamilton contributed to this report.
ALSO
Review: 'The Wiz Live!' is gorgeous and utterly sincere, with attitude to spare
The harsh reality of building a 'Star Wars' fantasy in Abu Dhabi
Selling Stardom: Talent scams get short shrift from authorities, actors say
Get our L.A. Goes Out newsletter, with the week's best events, to help you explore and experience our city.
You may occasionally receive promotional content from the Los Angeles Times.