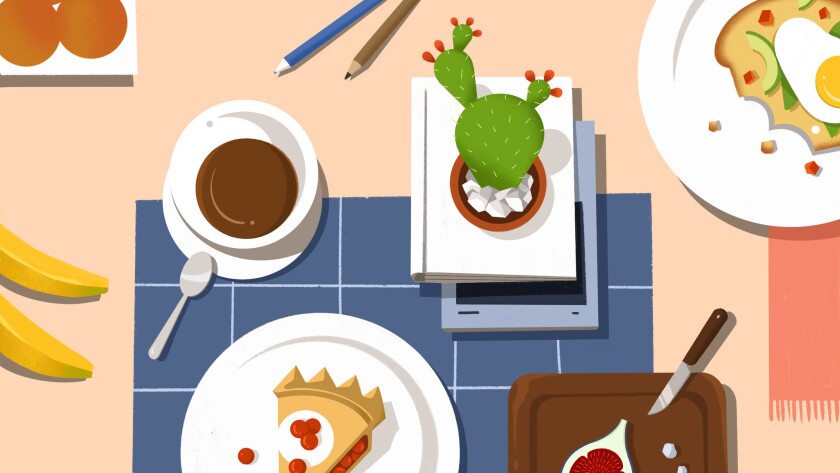 The top food stories from this week at the Los Angeles Times:
TASTING NOTES
New focus, new look, new name — just in time for summer: Starting next week, restaurant critics Bill Addison and Patricia Escárcega will take over this newsletter and it will be renamed Tasting Notes. It will arrive in your email inbox every Saturday morning, featuring their latest thoughts on the restaurant scene, insights on how they approach their jobs and links to the week's stories in The Times' Food section. Plus, in the new "Ask the Critics" section, they will answer your questions about dining in L.A. (send them to tastingnotes@latimes.com). Know someone who'd enjoy reading Tasting Notes? Have them sign up here: latimes.com/tastingnotes.
CHEERS TO THE SUMMER
Cooking columnist Genevieve Ko shares a recipe for a twist on a classic Negroni, made with Harry's Berries.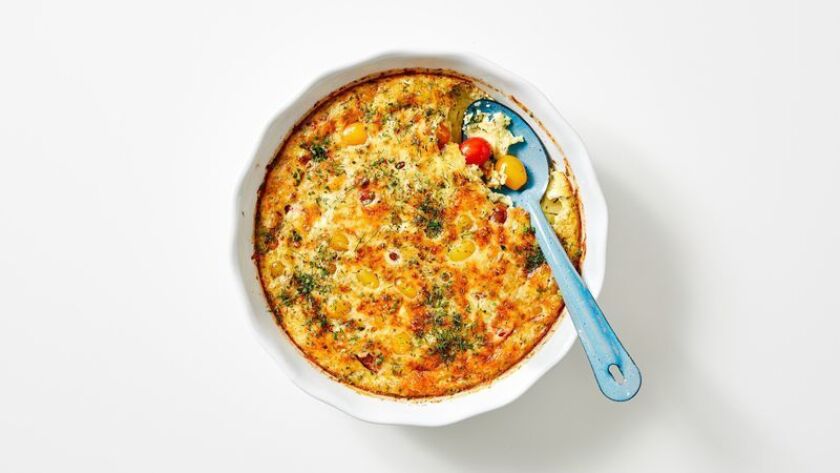 THE PERFECT POST FARMERS MARKET BRUNCH
Ben Mims makes good use of his farmers market haul in this recipe for a savory clafoutis studded with cherry tomatoes.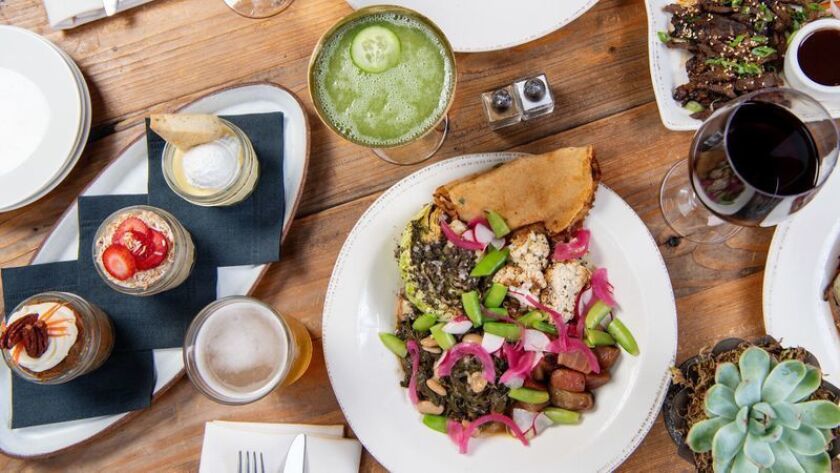 GREAT EXPECTATIONS
Restaurant critic Patricia Escárcega finds that the menu at Farmhouse, chef Rich Mead's "field-to-fork" restaurant in Corona del Mar, doesn't quite live up to expectations.
INTO THE HOPPER
At Apey Kade in Tarzana, restaurant critic Bill Addison's dopamine levels spike at the trays of spiced coconut milk gravy, pol sambol and string hoppers — thin rice flour noodles.
WINE AND SWEETS
Food writer Amy Scattergood has the details on Erin McKenna's Bakery, a new vegan, gluten-free bakery in Santa Monica, with wine.
Our 101 Restaurants We Love list for 2018 is out. The list incorporates restaurants and food trucks from around Los Angeles and Orange County, in alphabetical order (no rankings this time). Plus there's a bonus list of 10 classic restaurants.
Check us out on Instagram at @latimesfood.
And don't forget the thousands of recipes in our California Cookbook recipe database.
Feedback? We'd love to hear from you. Email us at food@latimes.com.
---