Newsletter: Candy bars and coconuts
The top food stories from this week at the Los Angeles Times: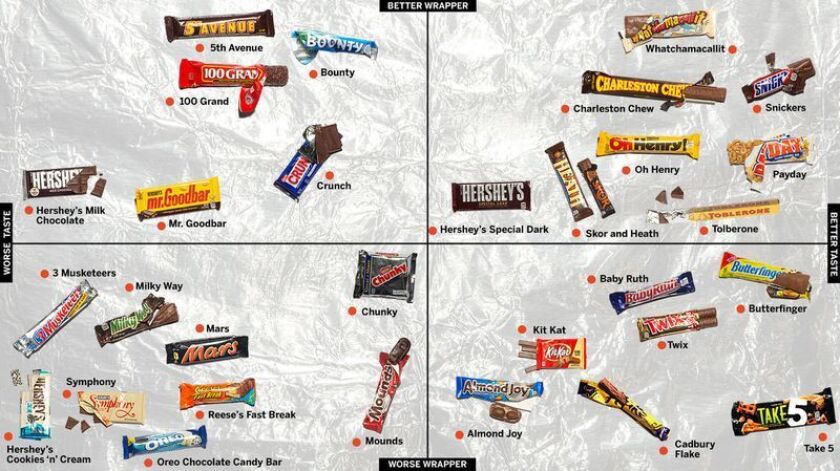 IT'S ALL IN THE MIX
Food columnist Lucas Peterson is back with the official candy bar rankings.
MASTER CLASS
N/naka's Niki Nakayama and Carole Iida-Nakayama show cooking editor Genevieve Ko how to make onigiri, the traditional Japanese rice balls.
THROWBACK DINING
Restaurant critic Bill Addison considers Dear John's, the Culver City steakhouse with Sinatra cred and an expiration date.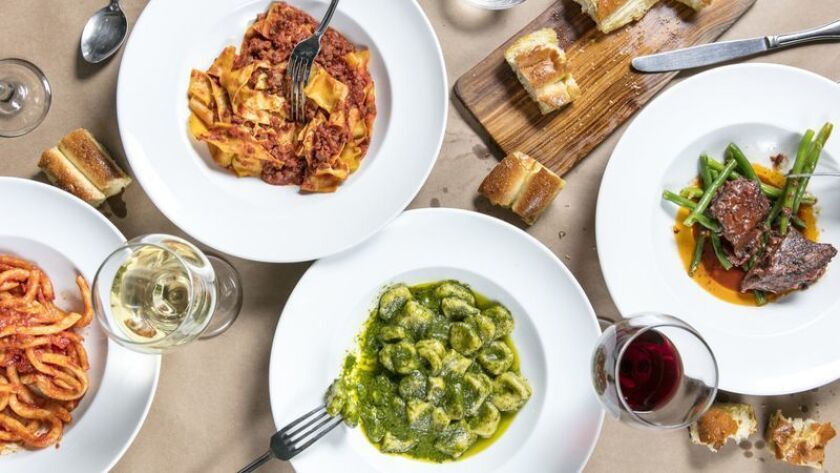 PASTA ON THE BRAIN
Restaurant critic Patricia Escárcega finds hand-rolled noodles and tender gnocchi at Bulgarini, the gelato shop in Altadena.
COCONUTS AND HYPE
Would you pay $899 for a bottle of beer? David Klein has a story on Three Chiefs, a tiny brewery in El Segundo where craft beer die-hards camp out the night before for the hyper-limited stouts.
Our 101 Restaurants We Love list for 2018 is out. The list incorporates restaurants and food trucks from around Los Angeles and Orange County, in alphabetical order (no rankings this time). Plus there's a bonus list of 10 classic restaurants.
Check us out on Instagram at @latimesfood.
And don't forget the thousands of recipes in our California Cookbook recipe database.
Feedback? We'd love to hear from you. Email us at food@latimes.com.
---